She may not have started the Fire, but actress-activist Shabana Azmi had certainly lit an ember way back in mid nineties when she'd appeared in Deepa Mehta's Sapphic love tale, which had attracted much right wing ire from regional groups like the Shiv Sena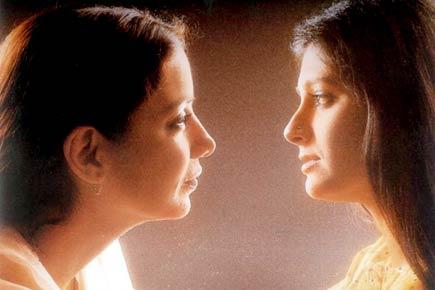 She may not have started the Fire, but actress-activist Shabana Azmi had certainly lit an ember way back in mid nineties when she'd appeared in Deepa Mehta's Sapphic love tale, which had attracted much right wing ire from regional groups like the Shiv Sena.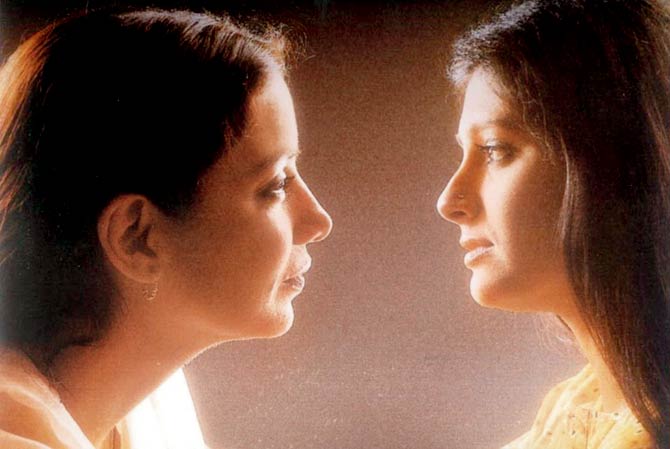 Shabana Azmi and Nandita Das in a still from 'Fire'
ADVERTISEMENT
Currently in Chicago for the filming of 'Signature Move', an independent American production mentored by Robert De Niro's Tribeca Film Institute, Azmi finds herself visiting the ghost of past projects: the film is about a Pakistani woman played by its writer Fawzia Mirza, who, unknown to her mother — played by Azmi — is a wrestler in a relationship with a Mexican woman.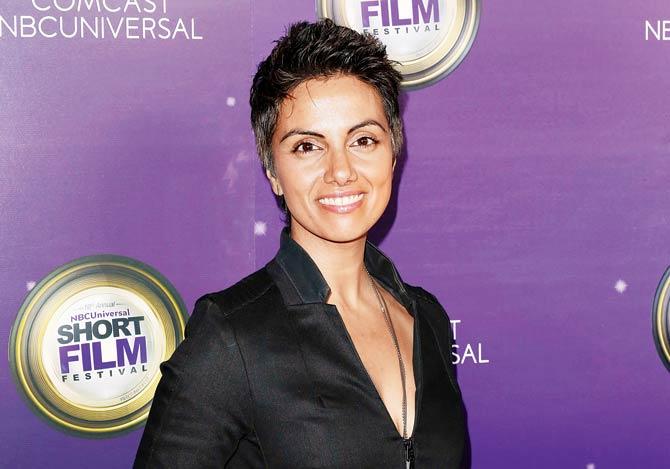 Fawzia Mirza. Pic/Getty Images
"The relationship with her mother is an integral part of the film as she struggles to come out about who she really is," said Azmi, when we asked about her current project.
Anupam to play Chef Oberoi
And while Shabana Azmi has begun shooting in America, her colleague Anupam Kher, whose roster of international assignments matches her own, is in Adelaide on another international sub continental project, 'Hotel Mumbai', which is said to be based on the true story of the victims and survivors of the devastating attacks on Mumbai in 2008.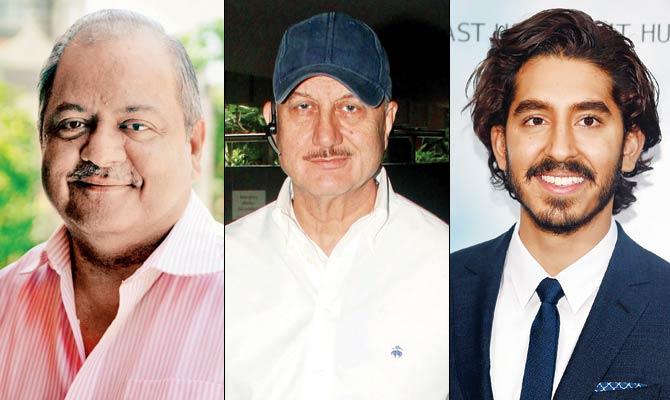 Hemant Oberoi, Anupam Kher and Dev Patel. Pic/Getty Images
Shooting at the Adelaide Studios in Australia, Kher joins Armie Hammer and Dev Patel, amongst others in bringing the tale to the silver screen. Incidentally, Azmi and Kher have many other things in common besides their string of renowned international assignments. They both dabble in politics, are frequently seen airing their views on a host of issues on primetime TV talk shows and live not even a stone's throw from each other in Juhu.
But of course, they exist on totally opposite sides of the political spectrum. Which might just explain what one man's ceiling being another man's floor means.
Incidentally, when we spoke to him in Adelaide, Kher revealed that he will be playing none other than Chef Hemant Oberoi, the former corporate chef of The Taj Group, who had faced terrorists on the night of the attack, news of whose soon-to-be-launched stand alone Mumbai restaurant we have broken elsewhere on the page.
Nostalgia from the Hills
To say we were utterly delighted by the 'Voice of the Malabar Hills,' a monthly privately circulated newspaper for residents of the city's most chi-chi area would be an understatement.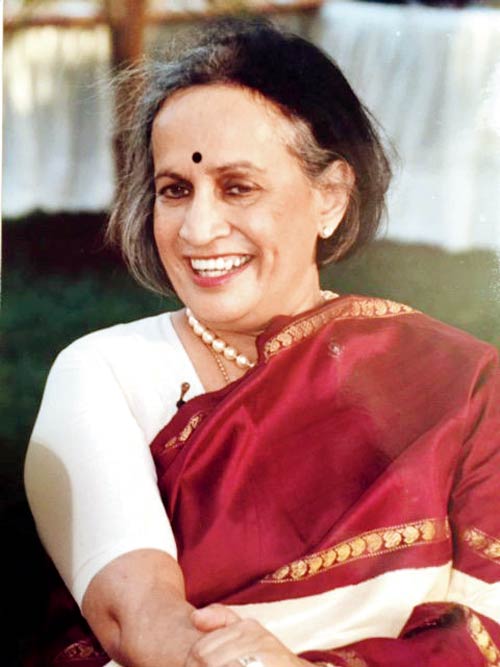 Anita Garware
With all the clubby charm of an in-house journal, its cover story this time is on the neighbourhood that is now known as Kemps Corner. Penned by Anita Garware, who is the chairperson of the Indian Heritage Society and one of the key initiators of the Priydarshini Park, offered delightful vignettes about Kemp and Co. a leading pharmacy, which gave the area its name. And the epochal flyover – the city's first – which was built in 1965.
"The editor approached me to write cover page articles every month to introduce history and its relevance to local citizens," said Garware, adding, "My first article was in the February 2015 issue, and of course, it started with my favourite topic, the legend of Banganga, having started the efforts to save this tank in 1992. The articles then roll on from the southernmost tip of the Hills to Haji Ali, from Warden Road to Grant Road" Nice!
News from the cauldron
And piping hot news from Mumbai's ever-bubbling food cauldron: word comes in of a soon-to-be-launched fine dining restaurant, Masque, based on the principle of Botanical Bistronomy.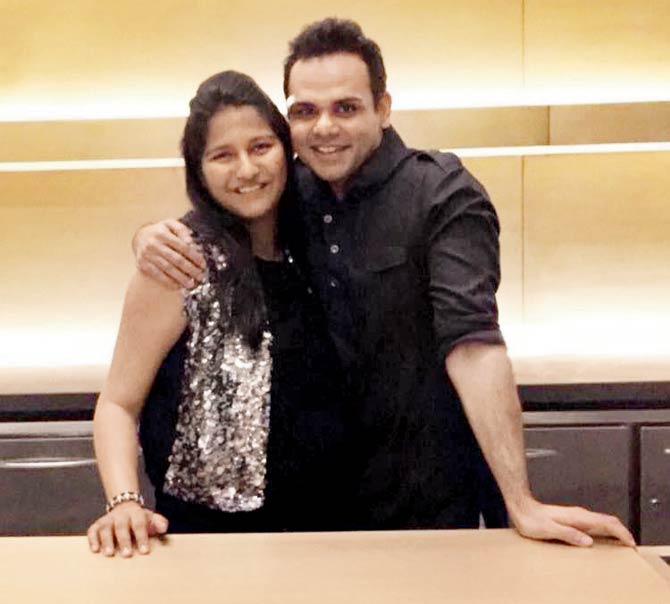 Aditi Dugar and Ashiesh Shah
"Eating is a sensory experience, which begins with the visual presentation and the whiff of the food's aroma, and moves on to the crunch of the food on the plate while soaking in the texture of the delicacy. But all of that is rendered meaningless when the ingredients are compromised," says its spokesperson, about the eatery that is the brainchild of Aditi Dugar and Chef Prateek.
It is designed by Ashiesh Shah, one of the youngest architects to have etched his name on the city's skyline and the go-to architect for young Bollywood. "The restaurant draws inspiration from the Japanese philosophy of Wabi Sabi.
We've tapped into the existing architecture of the space to create volume and play with form and natural light," said Shah about the restaurant slated to be opening in September.
Of course the other F&B news is that Shah, who had designed Bandra's Nido five years ago and then had said no to every restaurant/cafe that came to him because he was busy establishing his company name as a leading residential design company, is also designing Chef Hemant Oberoi's restaurant to be launched next year. Welcome to the next big F&B trend: superstar Indian chefs launching their own eateries.
Rio Cheer
Parth Jindal, scion of JSW and Sangita and Sajjan Jindal's son, who recently married in Vienna, has always been passionate about sports. We remember him as a goalkeeper during his time in school. Parth is the CEO of Indian football club Bengaluru FC and his interest in sports development has taken him to Rio for the Olympics this week.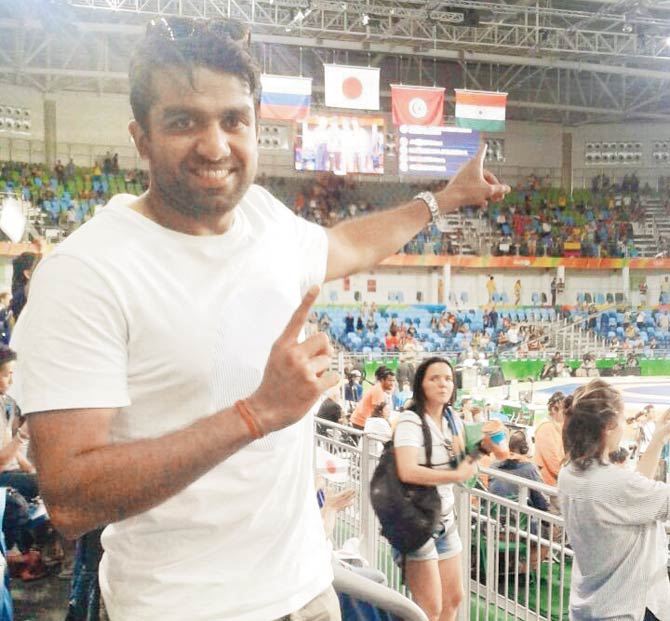 Parth Jindal in Rio
"Yes yes yes yes!!!! Sakshi Malik did it and I was there to witness it live #SakshiMalik #RuknaNahiHai – what a moment! Magical," posted Parth with this accompanying picture of himself at the stadium. Parth also revealed that Mallik, who did the county proud and won bronze, had a JSW connection: "Proud to say that India's first medal at the Olympics is from a JSW supported athlete – even more proud to say that I was there to witness it live in Rio! What a moment it was," wrote Jindal. And now, word comes in that JSW will award the talented winner with Rs 15 lakh on her return.
We like!