Is that a French kiss?" Nidhi Goyal asked. We were working on an audio-description of the film Tu Hai Mera Sunday (You Are My Sunday) for the blind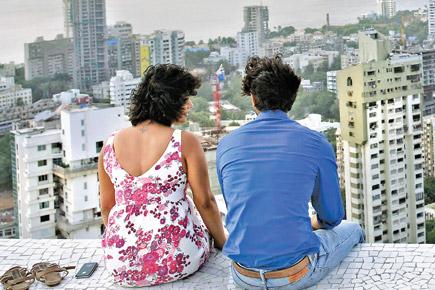 A still from the film Tu Hai Mera Sunday (You are my Sunday)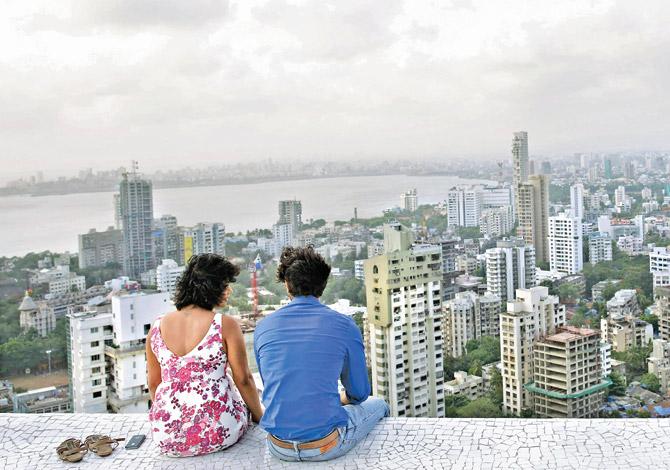 A still from the film Tu Hai Mera Sunday (You are my Sunday)

Is that a French kiss?" Nidhi Goyal asked. We were working on an audio-description of the film Tu Hai Mera Sunday (You Are My Sunday) for the blind. The livewire Nidhi Goyal, Program Director, Sexuality and Disability, at Point of View, is visually impaired, and was supervising the audio described (AD) script with Neha Singh, who did the live AD, and myself.
"What's an Andheri West kiss?" I retorted. "We must describe everything in detail, and with feeling." So Arjun was "hot-cute", Rashid and his lover had "a hot, deep, intense kiss" and "Kavi wore a flower-printed dress with a thigh-high slit, through which you could clearly see her legs." Nobody had done this before for the blind in India. "Even the blind enjoy sensuality and sexuality, why do people feel the need to keep us out of it?" Goyal wanted to know.
Finally, it was a giddily exhilarating experience — the inclusive film screening for the blind and sighted, organised by the non-profit Point of View and the Jio MAMI Mumbai Film Festival. Screened at Le Reve Cinemas (formerly Globus, Bandra), sighted people were encouraged to wear eye masks (optional), to "see a film by sound," as the blind do. The blind are passionate about the movies. I know this from working with the blind for 15 years, and directing a film, Looking for Amitabh, in which blind people evoke Amitabh Bachchan through all their senses except vision—smell, hearing, touch, instinct.
The breezy Tu Hai Mera Sunday weaves together the personal stories of five friends, who struggle to find space to play football in Mumbai. Starring Barun Sobti, Shahana Goswami, Avinash Tiwary, Rasika Dugal and others, it is directed by Milind Dhaimade and produced by Varun Shah. The special screening had live audio-description (AD) in Hindi, in which key action scenes that had no dialogue, were described in words during natural pauses in the film (the AD script writer prefers anonymity). The roar of applause at the end left us in no doubt about how much the blind — and sighted — appreciated it. Disclaimer: I'm on the board of Point of View (POV), the non-profit headed by Bishakha Datta, that amplifies the voices of women, and we do a range of work on disability.
"It's the first time I'm seeing an AD film in an Indian theatre. It was amazing and the detailed audio description was far better than Hollywood's," said Ashish Goyal, London-based portfolio manager with a hedge fund, who is also visually impaired. "70% of films shown in UK have audio description, it's very common," he continues. "You just use wireless headphones in the theatre with an AD option (also available on DVDs), so you can hear it without disturbing others."
Feisty advocate and solicitor Kanchan Pamnani, who is visually impaired, said, "It was wonderful as for the first time, I could enjoy watching a film independently, without having to ask a friend to describe it to me." We were delighted when Milind Dhaimade and Varun Shah pledged that every film they would make hence would have audio description to include the blind audience. It costs relatively little, as it basically means adding an audio track. There are 62 million blind and low-vision people in India, according to a WHO study in 2010, and even more blind South Asians, many of whom passionately watch Bollywood and Indian movies, so it's smart business as well. Saksham, an NGO working with the blind, has audio described DVDs of 22 films, including Taare Zameen Par, PK, Bhaag Milkha Bhaag and Black.
The last word comes from Krishna Warrier, who is sighted but wore the eye mask throughout. "At some point my neighbour nudged me and said, 'Chalo, picture khatam ho gaya!'" Apologies, Krishna. Next time, we will remember to say "The End."
Meenakshi Shedde is South Asia Consultant to the Berlin Film Festival, award-winning critic, curator to festivals worldwide and journalist. Reach her at meenakshishedde@gmail.com.