A popular party ice-breaker, ghost stories are finally finding their place in modern Indian English literature. And we just might have Karan Johar and Co. to thank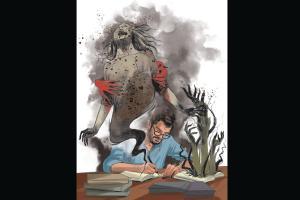 Illustration/ Uday Mohite
In Indian oral storytelling tradition, horror is king. The flesh-eating pishachas, shape-shifting rakshasas, blood-thirsty chudails and 'buri' aatmas are its heroes, both feared and glorified. But, the stories have either ended there, or been hidden in the vast tome of regional writing. Indian English literature has for long abandoned the "good ghost story"; the exceptions being the late Satyajit Ray and Ruskin Bond.
It was only last year, when literary festivals started inviting panels to discuss horror writing, that the tide seemed to be turning. "This was huge [for us], because horror was never considered literature in the first place," says Neil D'Silva, who has written over six horror books till date, but is only now securing plum contracts through literary agency, The Book Bakers. His recent work, Haunted, co-authored with paranormal investigator Jay Alani, was published by Penguin Random House, and sold nearly a thousand copies since November 2019. "Every publisher is looking for horror today. I think the spurt has come from movies and OTT platforms, where the genre has taken off. We had the Typewriter and Ghost Stories on Netflix. Bollywood's game-changer was Stree," says D'Silva. In 2019, A-list publishers Penguin, HarperCollins and Hachette joined the bandwagon, releasing both fiction and non-fiction horror titles. Many are still in the works.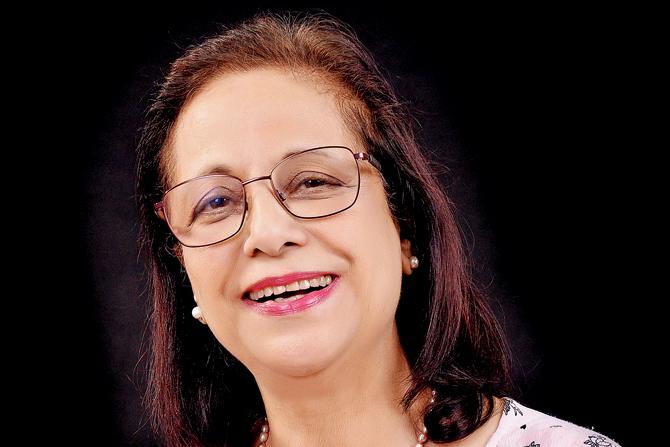 Anita Krishnan, 65, from Shimla says she grew up hearing stories about haunted tunnels and graveyards and the infamous headless lady
The UK experienced a similar trend three years ago, with the release of supernatural web shows and horror films like Stranger Things and IT. According to a 2017 report in The Telegraph, UK, horror fiction sold nearly 5.5 lakh copies, totalling £4.2 million. "Perhaps, we should thank Karan Johar for this [Johar's Dharma Productions debuted in the horror genre with Bhoot: The Haunted Ship that released this week]," says K Hari Kumar, a screenplay writer and author of the fiction title, India's Most Haunted (HarperCollins). "If big producers venture into horror, it is going to be exploited by other platforms too," he says, adding that horror is following the trajectory of Indian mythology fiction. "I have had many producers approach me, asking if I can write a horror story [for them]."
Gurveen Chadha, senior commissioning editor, Penguin, admitted that there is an interest in the genre. "But, we have barely touched the surface. The good thing is that a lot of writers are experimenting," she says.
Kiran Manral switched from chic lit genre to horror in 2016 with The Face at the Window (Amaryllis). Her horror short story, Upon His Return, was selected for The Best Asian Speculative Fiction Anthology (Kitaab) in 2018.
Author Kiran Manral, an established voice in the chic lit genre, turned to horror in 2016 with The Face at the Window (Amaryllis), a psychological horror, which tells the story of Mrs McNally, a retired school teacher, living alone in a cottage at the foothills of the Himalayas. "To be honest, we always had a great culture of horror folktales, but nobody was able to formulise it into new-age contemporary horror, after the Ramsay Brothers," she says.
While the Ramsays popularised the genre, D'Silva feels that the '90s typecast horror as "B Grade" because of poor production quality. "It got a bad name because it was often coupled with sex—what we call horex [horror and sex]. Reading horror was also considered taboo for the same reason," he says. The trope continued to be used in films like Ragini MMS. "As a writer, that was a stigma I had to fight. A lot of those who read my work asked why there wasn't any erotica."
That is now changing, because of demand for fresh content rooted in Indian lore. "I think this new generation of readers and consumers of visual fiction are changing the game; they are open to reading horror in the Indian context," says Manral, whose other horror short, Upon His Return, was selected for The Best Asian Speculative Fiction Anthology (Kitaab) in 2018.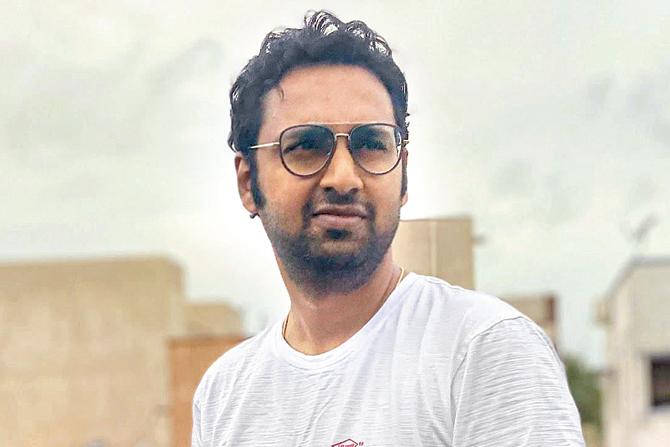 K Hari Kumar, a screenplay writer and author of the fiction title When Strangers Meet (HarperCollins), says he has now been approached by producers to write a horror story
Another writer to join the roster of horror storytellers is Gurugram-based Anita Krishnan, 65, whose Ghosts of the Silent Hills (Fingerprint) released this week. While her previous novels were inspired by her childhood in Shimla, and the Kashmir-terrorism conflict, she decided to attempt horror, because she had been "carrying these stories" with her for long. "I am also from Shimla, the place that inspired Ruskin Bond's ghost stories. There is always some mystery surrounding the hills. We all grew up hearing tales about haunted tunnels and graveyards, or the infamous, headless lady. So many members of the family have had real-life experiences. I wanted to share these stories," says Krishnan. By the time she had completed her manuscript mid-last year, there was already a glut of horror books in the market. "Perhaps, it's the right time to attempt to tell these stories well," she adds.
"A good horror story will also appeal to everybody," says filmmaker Sujoy Ghosh, who co-wrote Typewriter along with Suresh Nair. "My theory is that almost everyone wants to believe that ghosts exist; it gives us a sense of comfort, and also something to look forward to."
But writing horror at a time when there seems to be a surplus of content, is a challenge in itself. "Your story needs to be layered. Because primarily, in a ghost story, there is a ghost that scares people. But, how long can you continue with that? It will only become repetitive and boring," says Ghosh. "A ghost story is also about the people and their lives, and how the ghost disrupts everything."
Author Neil D'Silva first got hooked to horror at 13, because of his father, who used to do the English subtitles for Ramsay movies. His first novel, Maya's New Husband (2015), was originally self-published, before it was picked by an Indie publisher. It was on Amazon India's Top 10 Horror Books from 2015 to 2017. Pic/ Satej Shinde
For D'Silva, a good story is one that evokes fear. "Only if I get frightened, will it scare the reader too," says D'Silva, who often travels to haunted sites to find inspiration. "I think good horror also thrives on the fear of the unknown," says Krishnan. But that kind of experience can also be subjective, feels Kumar. "Getting stuck in an elevator could frighten me, but not do anything to the reader, for instance."
Apart from the publishing industry, horror has also found a new friend in the audio books space. When Audible Suno launched last December, the free audio storytelling platform introduced three shows, Kaali Awaazein, Chuppe Saaye and Bhoot Kaal—all inspired by supernatural phenomena. "There is an increasing appetite for horror in India," admits Shailesh Sawlani, country head, Audible India. "The audio medium lends itself perfectly to the genre—the immersive experience leads to bigger thrills, and more jump out of your skin, terrifying moments."
Mantra (RJ Mantra), who roped in Amitabh Bachchan to narrate for his show Kaali Awaazein, says the "exposure towards world cinema and literature" has helped improve content. "But you don't need to look at foreign literature for inspiration. Real horror has been playing out in front of us all along. In Jatinga, a village in Assam, there is a strange and crazy phenomena, when on a moonless night, birds of all feathers come together in the sky and start dropping dead."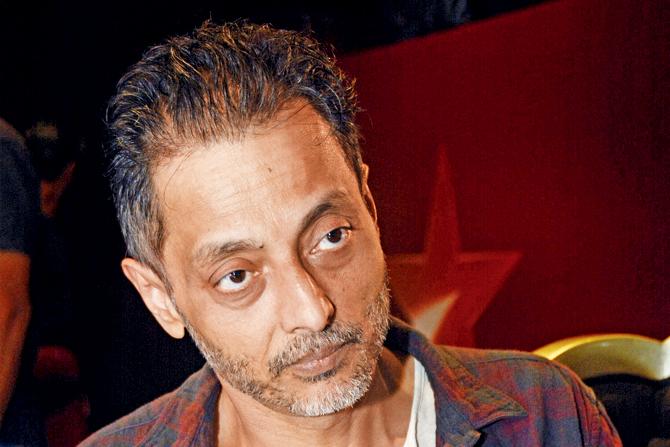 Sujoy Ghosh, filmmaker, Typewriter
Neelesh Misra, who created and narrated the audio show Bhoot Kaal, says what Indian horror writing needs right now is "better characterisation and depth of narrative". "The high consumption is only going to push writers to create interesting content."
"This has always been a popular format," feels Indrani Chakrabarti of Chuppe Saaye. "But the horror writing of today is intelligent and metaphorical with a lot more focus on psychological exploration. And though we are still at a very nascent stage, the scope has expanded. That is good news."
Catch up on all the latest Mumbai news, crime news, current affairs, and also a complete guide on Mumbai from food to things to do and events across the city here. Also download the new mid-day Android and iOS apps to get latest updates