Mahindra has started giving deliveries of the newly launched ScorpioN in this festive season.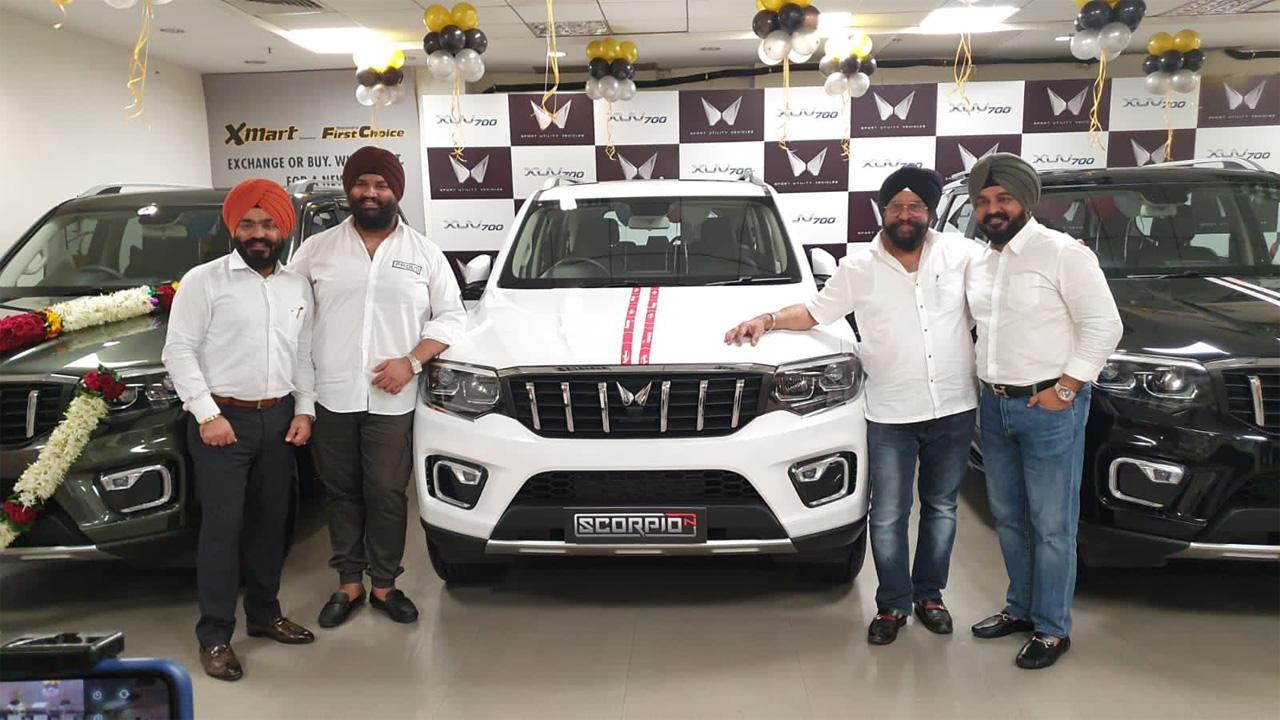 The first one in Mumbai has been delivered to Construction bigtimes Mr. Jaspal Singh Suri and Mr. Maninder Singh Suri of M/s Kanwal Corporation Mumbai. The keys have been handed over to them personally by the Managing Directors of Randhawa Motors, Mr. Gurjit Singh and Mr. Gurprit Singh.

The Suri family are not only doing good work in the Construction sector, they are also always ahead of all when it comes to charitable work. Mr. Jaspal Suri is also the President of Gurudwara 4 Bungalows Andheri, one of the biggest Gurudwaras in Mumbai. Mr Suri is a prolific figure among the Sikh community.

The ScorpioN is one of the latest launches of Mahindra whose waiting period now extends upto 18 months."Randhawa Motors" is an authorized dealership of "Mahindra & Mahindra Ltd." (for personal vehicles as well as light commercial vehicles) in Mumbai, & caters to the growing demand for Mahindra range of vehicles across Mumbai, Navi Mumbai & Thane. It is managed by the young and dynamic Randhawa brothers.