Nehal grew up in the northern suburbs of Mumbai - the oldest of 3 children. Her parents worked hard to provide her and her siblings with a solid English language education.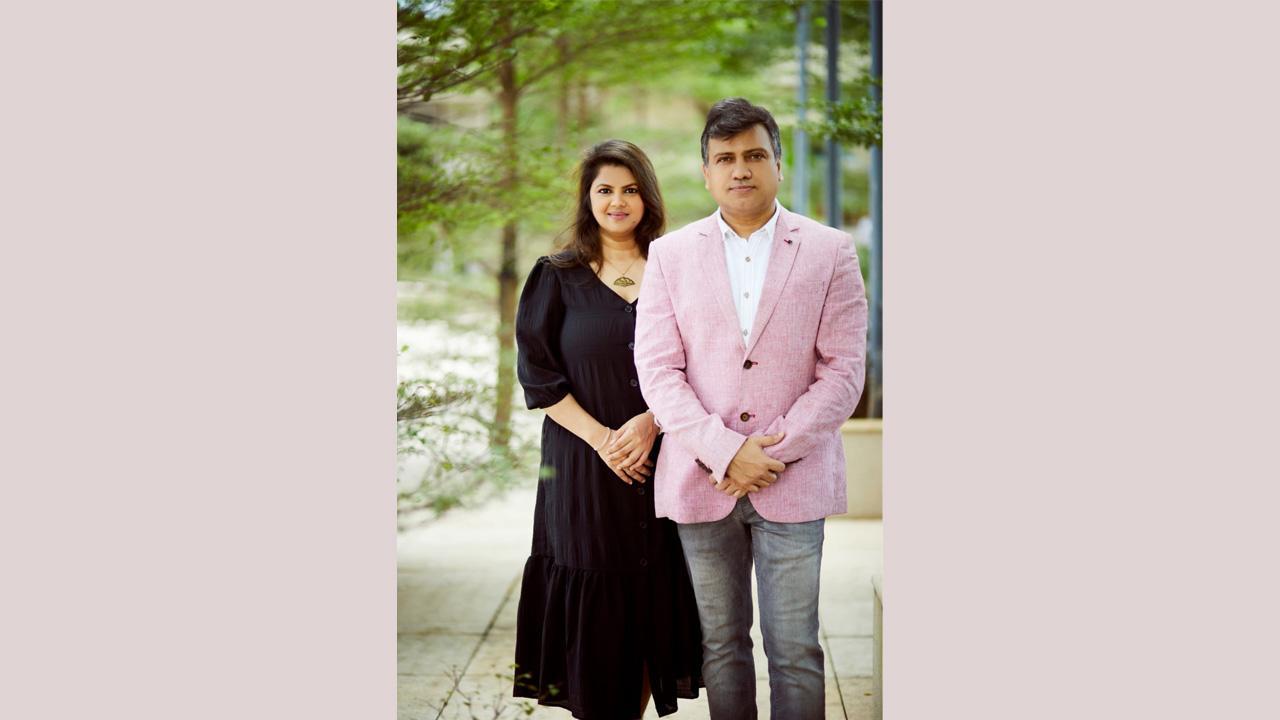 Nehal started working early - taking tuitions to fund her own education after the 10th grade. She paid her own way through college and MBA, but it was surviving the Gujarat Earthquake while visiting Bhuj in 2001 that branded in her, the desire to make her life meaningful. "I decided I wanted to make a large difference, then." She says.
Nehal started her post MBA career as a Financial Service Consultant for the newly formed ICICI Pru Life. Within 2 short years, she had won every performance award, and received multiple promotions to get a team management role in the Organization. She etched her name in ICICI Pru Life history when she single handedly generated more business from few branches of ICICI Pru Life bancassurance partner in Mumbai beating an army of people and branches of the partner HeadQuartered in Kerala!!
ADVERTISEMENT
She then switched companies to become VP-Sales at IIFL, building their insurance vertical and leading a team of over 500 people!
Growing up in hardship had shaped Nehal's deep belief that everybody should learn to make their money work for them, so that their life choices are not enslaved to their bank balance.
It is this belief that lead her to start Finnovate in 2007 with her life partner Naveen. Naveen brought a deep understanding of technology, and had a solid strategic mind. Building technology for Financial Service institutions and working with them closely had also given him an inside view of how financial organisations got built. Nehal's capabilities in sales, marketing and organisation building, Naveen's in technology and both their knowledge of financial markets, made them a complete, solid team.
However, the timing of Finnovate's start was not right. They had barely been in business as a traditional investment management company when the 2008 crisis hit. Their resilience saw them through but the experience of surviving it helped shape Finnovate's philosophy as a company focussed on a family's whole financial fitness.
"Only looking at wealth management is like watering a growing plant continuously without checking the strength of the soil, the depth of it's roots, it's need for light, or any other nutrient. The approach lacks balance and does not promote life long financial health of the whole family." Nehal says.
Finnovate reinvented itself as India's first family financial fitness company in 2013-14.
"We want every Indian to be Finanically Fit, so they can live a life free of money worries, and be empowered to make choices that take them to their dream life." Nehal adds.
Since 2013-14, Finnovate has educated over 35000 people about Finanical Fitness by conducting over 500 seminars / Webinars. It has also empowered over 2000 clients achieve over 10,000+ of their dreams.
The difference between Finnovate and other 'wealthtech' players is in how they think about money. Finnovate looks at all 6 pillars of financial fitness, starting from Goal Planning, iBudgeting and Tax, Loan Management, Insurance, Investments and finally Estate /Inheritance Management.
The company combines the expertise of experienced FinnFit Consultants with AI-driven algorithms to help clients grow their money safely, surely, and swiftly. The result is a hybrid personal finance platform that sets itself apart from traditional wealth advisors.
Starting with Goal Planning also brings about some fundamental differences between Finnovate and traditional wealth advisors.
"The portfolio we build for our clients emerges after we carefully understand our clients' goals and dreams, and keep in mind their ability to withstand risk - in terms of their life stage, their total income and their personal appetite for risk." Naveen says.
The portfolio recommendations are backed by solid inhouse research done by a dedicated research team. Finnovate follows a prudent growth philosophy - so the company's recommendations are investment alternatives that have delivered stable double digit return over a long period of time due to strong fundamentals. "We stay away from investment fads and stock tips." Nehal says.
Since Financial Fitness is a lifelong game, Finnovate works to build and keep customer trust. "We cannot jeopardise a life long relationship over some short term gains." Nehal says. "So we never push any products on our clients." The key to building trust is transparency. So Finnovate is transparent about how it earns, and clients are free to seek questions and clarity around Finnovate's recommendations.
"We believe that No. of times you enter the market and time spent in the market is more important than timing the market", Nehal quips.

"We believe ARC Formulae i.e Asset Allocation, Regular Investing and Power of Compounding is the only mantra to create long term wealth", Nehal quips.