It is an indication to a big change in the country Rs 10 lakh special  fund each to all 589 Gram Panchayats In Khammam district . 89.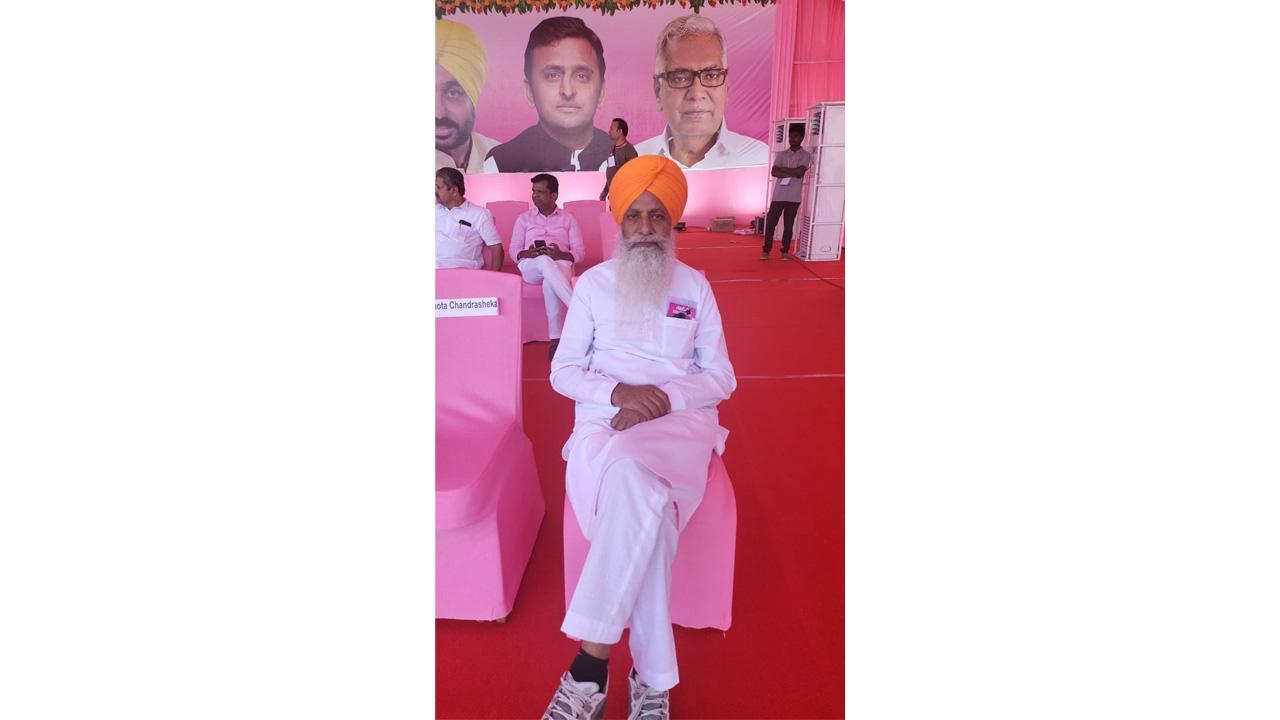 Rs 10 crore special funds each to  Pedda Tanda, Kalluru, Edulapuram, Tallada, Nelakondaplly major gram panchayts  which are above 10000 populations Rs 50 crreo PM special fund to Khammam municipality. Rs 30 crore fund each to Sattupally , Madhira, Vyra .  a new bridge on Koneru river will be sanctioned.Announced new Government engineering college in Khammam under JNTU with new course.

Journos will get plots in  khammam  in one month time. Photo journos will also get.

India is facing peculiar situation. Will announce BRS national agenda soon.

It is hurting me that politics take place every time. What is the aim of the India .  India  has lost the direction.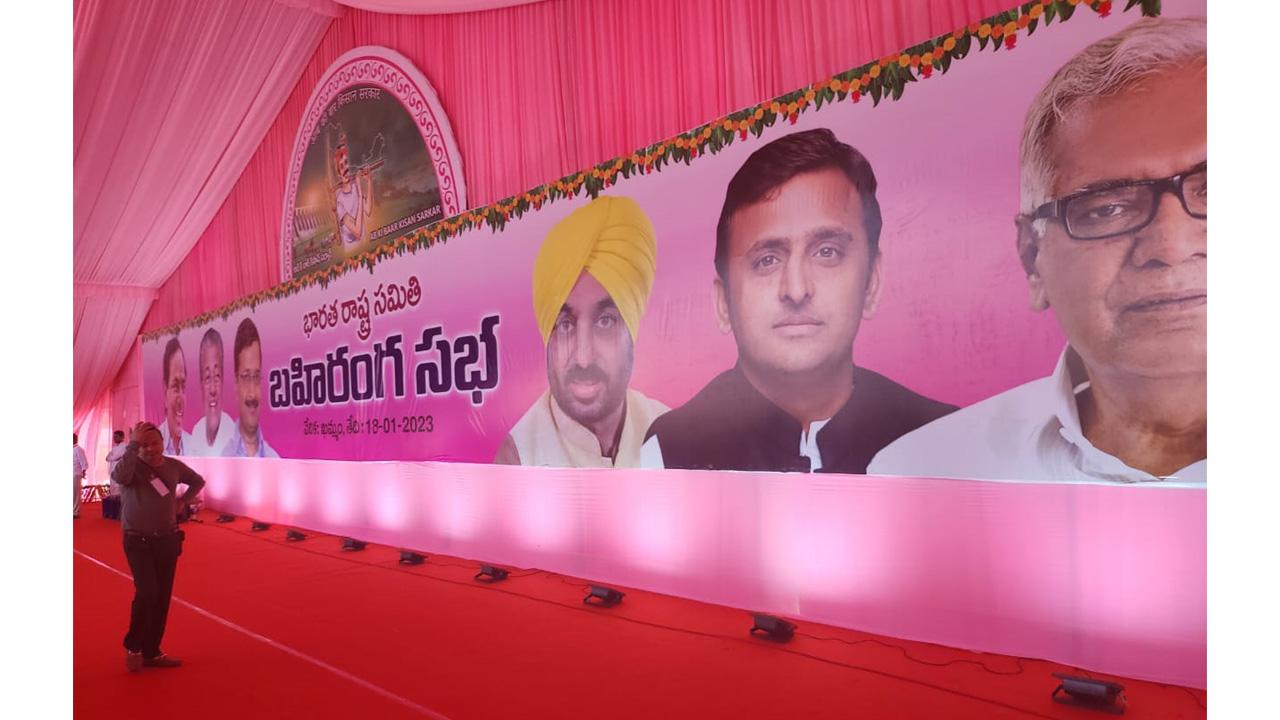 Today India is seeking loans and help from USA and others. India is full of full of assets and abundant of resources. But the country is seeking assistance from others. Geographically, USA  is big  but it had only  29 per cent of  farmland. China has only 16 per cent only,  Out of  83 crore acres of land, 41 crore acres is cultivable  India. 4000 billion cubic/ 1.40 lakh TMC water is  available  in India . 50 per cent of available water  evaporated. Still,  we have 70 tmc of water for utilsations. We have land,  water, solar power. Humid weather in coastal and  land locked states like Telangana. India also have cold areas like Punjab. Apple and mangoes grows. We also have 139 crore hard working man power.

It is unfortunate that we are eating pizza and burgetrs. We can developed wonderful food chain , food processing industry , create jobs and best food chain of  world . But  we import pulses and palm oil.

Central water commission said the  water availability in india. 70,000 TMC are available, but using 20,000 TMC. After 75 years independence, India is still facing drinking water crisis. The country is lacking aims and objectives. Only a few projects have been taken up . Tribunals constituted , but no action in resolving water disputes. When will we complete the projects and  provide irrigation water and improve agriculture.

We don't have plans to utilize water. Zimbabwe developed 6533 TMC reservoir in Zambeji , Russia- 5000 TMC, Ghana has  5,000 TMC reservoir ,  Canada development 4,400 TMC project and  China created  the biggest  project. In India, no such big project.

Only question to the nation is shall we utilize water to address drinking water crisis and irrigation. To achieve  this, BRS has been created.  Like Telnagnaa movement, BRS will take up another movement in India to achieve the goals. Otherwise we will not move forward. We are consuming more time on politics.

Punjab  CM said fighting on river  water with Haryana, Tamilnadu and Karnataka  are also fighting for Cauvery  water and Telangnaa , maharastra , AP and Karnataka are fight for Godavari .

It is all because of the  incompetency of the governments . No one is using intelligence to resolve issue. Today,  Telangnaa is completing big projects. We should also free the country from all problems.

BJP and Congress  are the same. They each fought and engaged in verbal fight only .  The total installed power capacity in India is 10 lakh MW  but not using  more than 2 lakh MW. Many thermal projects are ready for open . power cuts in all states expect in Telangana.

In 2 years India will be made power cut free country  if BRS come to power . Farmers are committing suicides . Is this way to rule the country.  Looting the wealth.  NPAs are increased. Free power should be given .  Free power to all farmers in india if BRS come to power.

Ryghu Bandhu will be implemented across india.

BJP government's slogan is ' socialization of the losses and privatise the profit'. This is the BJP formula. Poor are looted. Our policy is privatisation and our police is nationalization. Modi will go to home and we will ascend the Delhi seat. LIC will be saved . Rs 42 lakh crore assets with LIC.  Modi government is selling LIC . agents please support.  

Public  properties are privatized. Power is growth indicator. Energy sector will be in public sector  and not in private is BRS policy.

Inefficient rulers failed to provide drinking water. Hydro electrical power with 1 lakh mw capacity can be created. Bihar is facing drought. Modi says government has no business but we say government has every business to protect the poor .   Governoment has to business and intervene .

Dalit are poor  in the country . 25 lakh families  will be given Dalit bandhu benefit in the country every year , if BRS voted to power  Women empowerment help to grow the country. BRS proposed 35 per cent reservation to women in legislative bodies .

Modi government is selling Visakha steel plant. BRS  will save it from privatisation .

We should acquire knowledge. China and Japan are fast developing, Singapore is developing. We should also move forward.  Mission bhagiratha  provides drinking water to every hosuehold. Modi is  speaking  more but no drinking water provided. BRS will provide drinking water to all in the country in  five years.  

IT and industries development will be taken up take up. Make in india is a joke in India. Agneepath will be scrapped . Defence system disintegrated. BRS led  government will restore the old system . Religious hatred is growing .  We should promote religious tolerance.  We should unite and  BRS will work for India development.  The lost victory is ours.