Narsi Group thrives on collaborative partnerships that lead to extraordinary outcomes.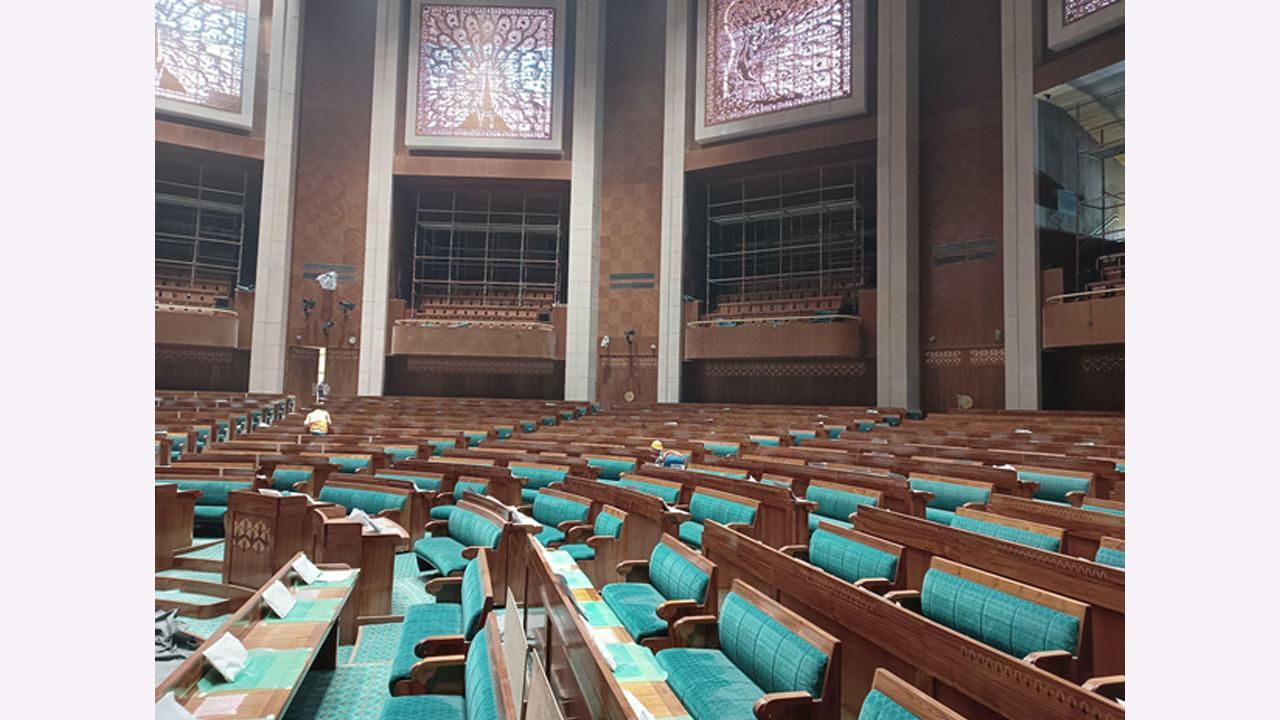 Narsi Group, a renowned interior turnkey fit-out service provider in India, has achieved a significant milestone by undertaking the construction of loose furniture and interior fit-out works in the new Parliament building. With their unwavering commitment to excellence, innovative solutions, and dedication to the Skill India campaign, Narsi Group has emerged as a leading player in transforming spaces. Their involvement in this prestigious project is a testament to their expertise and passion for delivering exceptional results.
Collaboration for Unmatched Success:
ADVERTISEMENT
Narsi Group thrives on collaborative partnerships that lead to extraordinary outcomes. The company has been entrusted with executing the civil and interior work, including the installation of approximately 12,000 chairs and tables, in the new Parliament building. This collaboration exemplifies Narsi Group's reputation for delivering superior service, reliability, and trustworthiness. Their participation in such a significant project further solidifies their position as an industry leader.
A Remarkable Journey to National Recognition:
Under the visionary leadership of Mr. Narsi Kularia Ji, the Managing Director of Narsi & Associates in Mumbai, Maharashtra, Narsi Group has consistently aimed for national recognition. With their impeccable craftsmanship and high-quality designs, completing the New Parliament - Sansad Bhavan in Delhi is a testament to their capabilities. The project encompasses grand halls, a modern library, offices, and a state-of-the-art constitution hall. The successful realization of this endeavor is a testament to the dedication and talent of over 2000 individuals, establishing Narsi Group as a trusted and revered name in the industry.
Innovation as the Driving Force:
Narsi Group stands at the forefront of innovation, driven by their passion for excellence. Their involvement in the new Parliament building project showcases their ability to provide cutting-edge solutions and elevate spaces to new heights. By combining their expertise with state-of-the-art technology and a keen eye for detail, Narsi Group ensures that every aspect of the project is executed with precision and finesse.
Contributing to India's Architectural Splendor:
Through their remarkable contribution to the new Parliament building, Narsi Group plays a significant role in shaping India's architectural landscape. By adhering to the highest standards of craftsmanship, quality, and design, they create an inspiring and functional space that befits the nation's lawmakers. Narsi Group's commitment to excellence perfectly aligns with India's vision for progress and prosperity.