Merging technology and tradition, The Betel Leaf Company makes it possible to access your favourite paan as never before.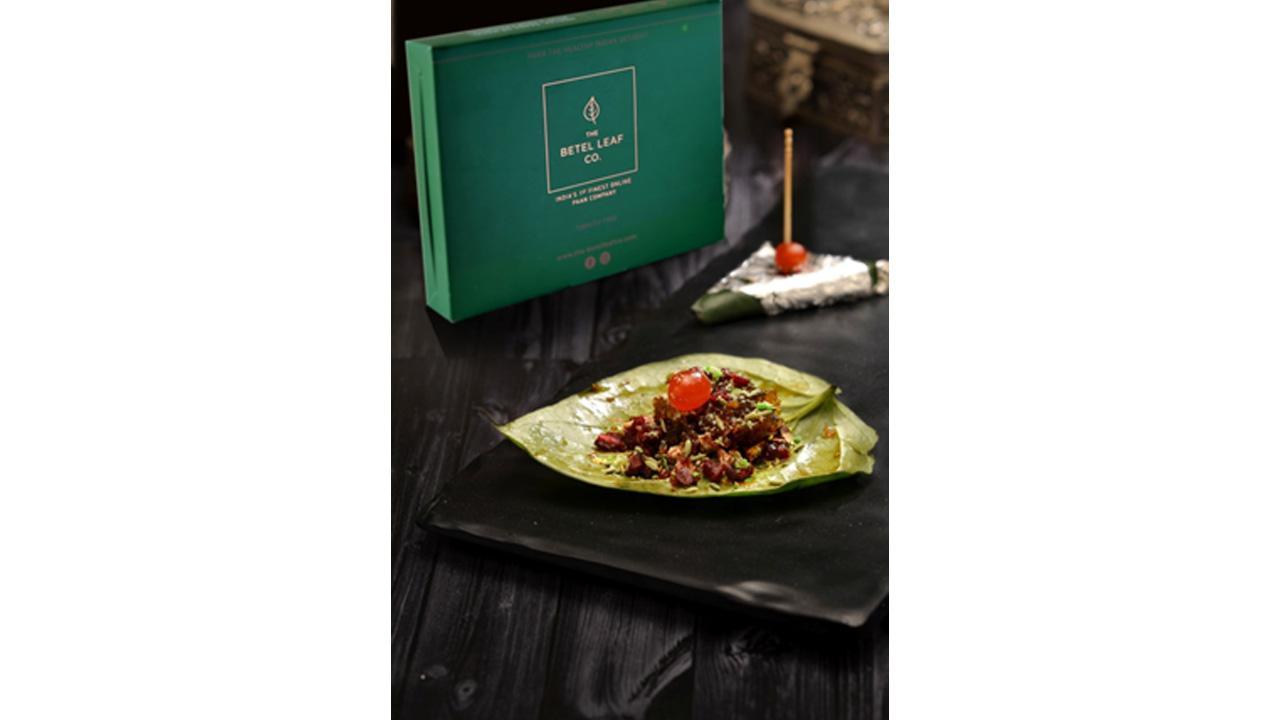 Paan – an experience that unites millions of Indians – every meal time. A fixture in homes, restaurants and streetside kiosks, it spans India's many divides to unite its myriad fans. Known in different parts of the country by names such as paan-tamul, tambul, nagavalli, vettile, tamalapaku, it has enjoyed an exalted status. The elite created elaborate rituals for serving this delicacy, a crucial part of wedding rituals in some parts of India, gifted to honour people, it has had a social positioning that goes well beyond a culinary serving. Of course, since times immemorial, people have been using paan as a mouth freshener, as much for its distinctive flavour as for its health benefits. Some even ascribe aphrodisiacal qualities to it.
Of course, over time, everyone has their favourite way of enjoying a mouthful of the delicious, often heady concoction. As a 'healthy Indian dessert' option, the versatility and health benefits of the paan have got it new found acceptance and popularity. The betel leaf, along with being a great source of calcium, has also other health benefits as it has micronutrients such as thiamine, niacin, riboflavin and carotene.
Often created by neighbourhood paanwalas or panwari, who preside over their wares, most often in a rickety kiosk, but with a kingly, royal demeanour. Fittingly, despite its humble presentation, the paan, even when prepared to suit individual tastes, lifts anyone's mood in a way that little else can match. The only catch till now has been the way paan has mired in traditional ways of preparation and presentation, accessible only for a limited time.
This aspect of the paan has undergone a revolutionary change with an innovative D2C start-up online paan delivery co  that keeps all the natural goodness of the paan while ensuring a longer shelf life, making it accessible at your convenience. Appealing to people of all ages and dietary types through an online retail format, The Betel Leaf Co. (TBLC) is reinventing how we consume paan.
Paan, the modern way
Offering the paan in 45 scrumptious flavours, TBLC has become the first D2C Paan brand to receive FSSAI certification. By ensuring that all its products are 100 per cent tobacco-free, appropriate for all ages, and uniform in quality and taste, it has created an unmatched reach across the nation.
Interestingly, the venture came from a personal experience of the founder, Prem Raheja, Founder and CEO, The Betel Leaf Co, was advised by his nutritionist to try chewing paan to reduce bloating after meals. Market research led him to discover that while the paan is a beloved product, it lacks respect due to a lack of acceptable quality, unsuitable packaging, often sold in filthy conditions, and is not readily available.
"When we started, there was a very strong thought and effort put into making sure that the product is the same and maintains the uniformity of taste. As brands like Coke or McDonalds today are consistent throughout the world which imbues a certain sense of comfort, we wanted to build TBLC with similar intent that can ultimately resonate with paan consumers. We want The Betel Leaf Co to be a synonym for the word Paan. It will be a true achievement if we could contribute a small share of that synonym with the consumers alike," says Raheja.
Today TBLC offers paans which are packaged individually in three-layered nitrogen flushed  pillow pouches, beautifully set in boxes along with a refreshing wet wipe, making it the perfect treat or gift. The paans have a shelf life of 30 hours without refrigeration and 96 hours with refrigeration, despite having no preservatives.
Merging technology and tradition, to ensure that paan retains its unique flavour and tastes the same every time, TBLC has introduced a range of paans to the table, TBLC hopes to demonstrate how adaptable and versatile a paan can be. The paans are prepared using specific recipes and rigorous quality standards to ensure that the taste or the quality is not compromised.
Extending its unique offerings, TBLC also offers betel infused products such as a pure Betel Leaf Tea, which also fulfils your paan craving and helps in addressing gut inflammation and bloating. Also on offer are innovative products such as paan infused ice creams, paan infused chocolate bars, Arid dry paans and Betel Delight which is a paan infused date chocolate which all come with 9 months shelf life . TBLC now has 35 stores across 17 cities, 11 states and with increased funding, plans to expand rapidly. Thanks to TBLC, now have your paan at a time and place of your choosing or at the comfort of your home
The Paandora Box!
What's your fav flavour?
Every paan aficionado has their favourite flavour. The Betel Leaf Co offers 45. Here are some intriguing ones to get you going:
Meenakshi Saada Paan
Naurathan Meetha Paan
Seed Delight Paan
Honey Crunch Paan
Mexican Chili Chocolate Coated Paan
Blueberry Meetha Paan
Exotic Coffee Paan
Burbon whiskey paan
All of which are tobacco free