Learn how Bajaj Finserv Credit Pass makes managing your credit health an effortless experience.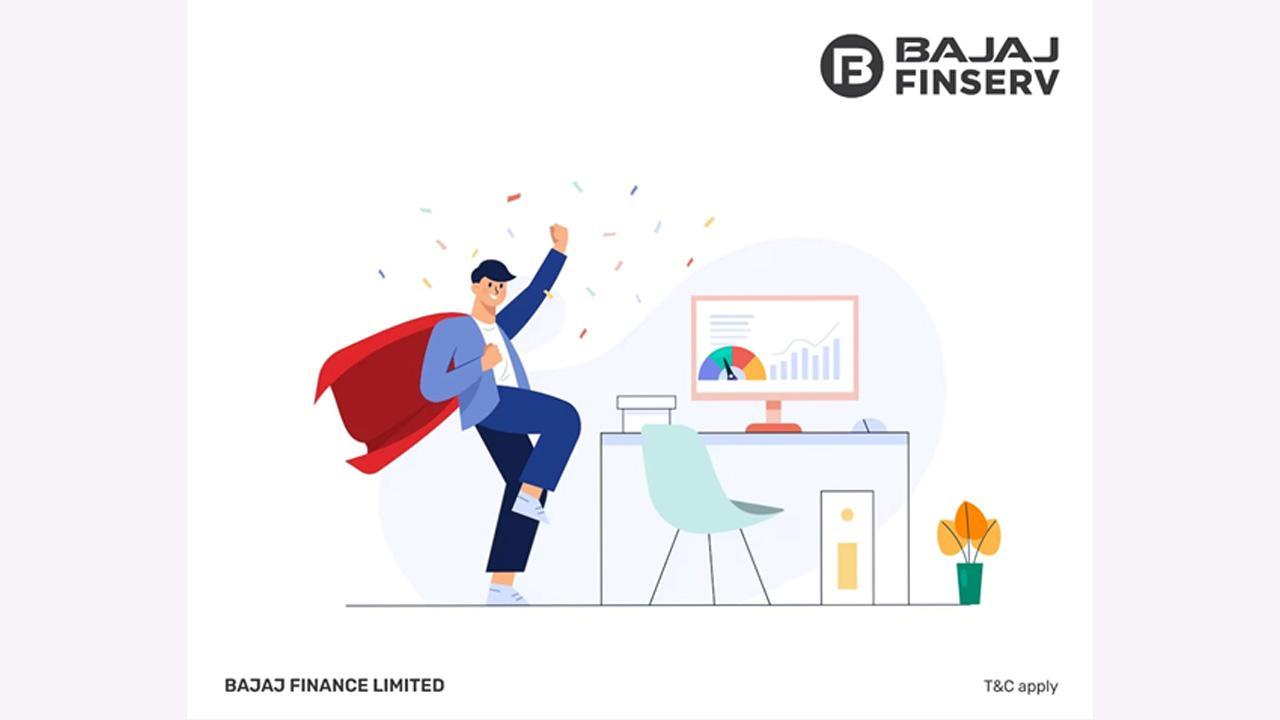 Tracking and analysing your financial health may seem tricky, especially if you have multiple credit accounts. Well, Bajaj Finserv Credit Pass can help you stay on top of your credit game with the numerous benefits it offers. Let's explore them one by one!
1. Monthly credit score updates
ADVERTISEMENT
Monitoring your CIBIL Score can give you a clear picture of your financial progress. Credit Pass allows you to track any changes to your credit score. It not only allows you to celebrate your achievements but also identifies areas of improvement or even discrepancies that need prompt redressal. These monthly updates have zero impact on your credit score, and allow you to stay informed and take charge of your credit health with peace of mind.
2. Real-time credit dashboard
Picture this: having a personal assistant keeping you updated on your credit score and financial status all the time. This is precisely what Credit Pass offers! Its real-time dashboard provides you with a clear and comprehensive overview of all your credit accounts and the factors influencing your credit score, including your repayment history, credit enquiries, and credit utilisation ratio. Armed with this information, you can easily assess your loan and credit card eligibility with confidence and take the necessary steps to maintain your financial health.
3. Interactive tools
The Credit Pass isn't just a static report that stops at showing you the numbers. It goes a step further to empower you with interactive tools so you're able to make informed decisions about your financial choices. One such tool is the Credit Score Simulator which allows you to see the potential impact on your credit score when you consider taking a loan or a shiny new credit card. The EMI Calculator tool helps you figure out how much you'll need to pay each month in EMIs and plan accordingly even before you make an application. Using such tools you can experiment with different scenarios, budget wisely, and avoid any surprises down the road.
Easy registration process
Getting started with Bajaj Finserv Credit Pass is a quick three-step process:
1. On the Credit Pass page, click on the 'UNLOCK NOW' button
2. Authenticate your mobile number with an OTP
3. Enter your name and PAN information and submit
That's it! No complicated forms or long waiting periods. You're now all set to dive into the world of credit management with your Credit Pass account. What's more, you can enjoy unlimited access to all its benefits entirely for free for the first 12 months as a part of the special introductory offer!
Improve your chances of approval
Using Credit Pass and making the most of the insights it offers can help you boost your credit score. This increases your chances of obtaining loans and credit cards on favourable terms and lower interest rates. Lenders love to see responsible credit behaviour, and the Credit Pass helps you achieve exactly that.
So, why wait? Make the most of Credit Pass to ensure yourself a higher credit score and more financial options and opportunities to achieve your.