Join the ranks of successful investors, homebuyers, and sellers who have entrusted their real estate dreams to Sarinah Brooks, the esteemed owner of The Brooks Group with Realty One Group.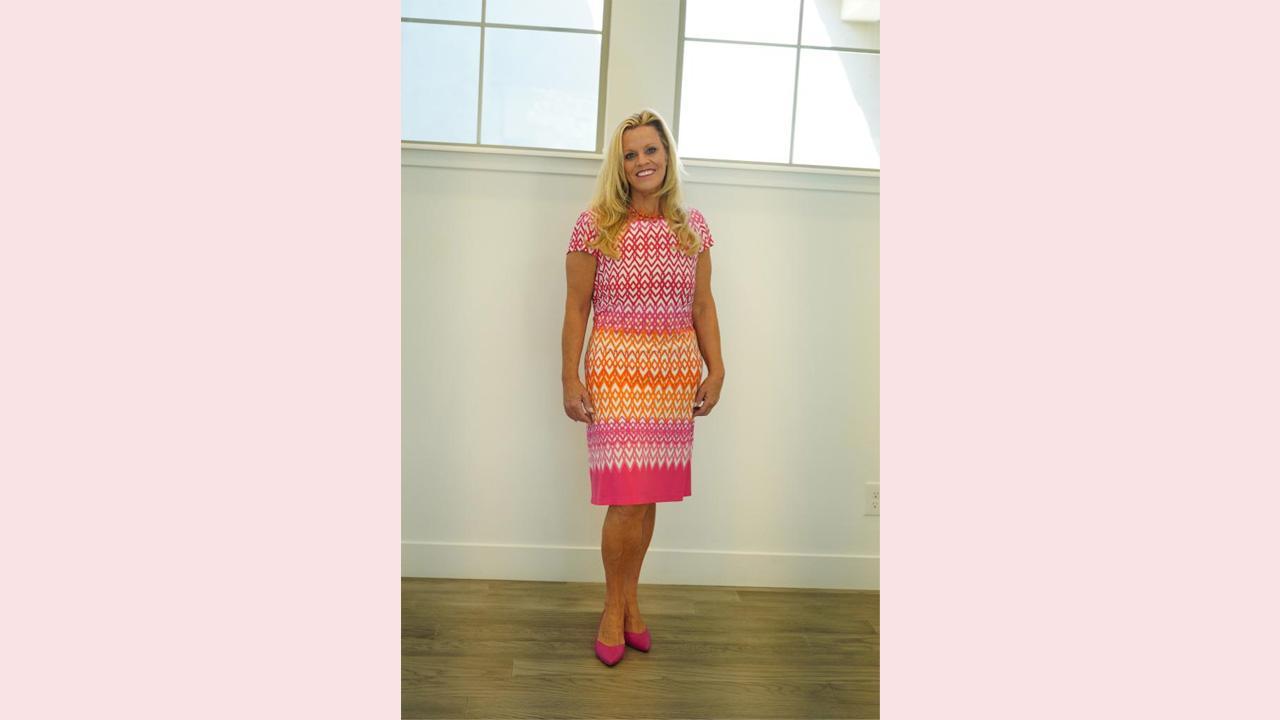 With over 23 years of experience and a track record of closing transactions worth over $25 million, Sarinah stands tall as the go-to authority in the Phoenix
ADVERTISEMENT
metropolitan area. Her passion for serving clients and her resourceful approach ensures that every step of your real estate journey is smooth and stress-free.
Experience the difference of working with a seasoned expert who aligns your buying and selling with reality, making your dreams a reality too.
Sarinah Brooks: Your Go-To Real Estate Expert
Meet Sarinah Brooks (@sarinahbrooks), the trailblazing owner of The Brooks Group with Realty One Group – a renowned, professional, trusted, and award-winning real estate listing, evaluation, and consulting company.
When it comes to profitable real estate deals and successful transactions, Sarinah is the go-to and seasoned expert, catering to all real estate stakeholders, including investors, agents, homebuyers, and sellers.
Sarinah Brooks has been a pillar in the Phoenix metropolitan area, serving her clients since 2000.
With her team's remarkable expertise, they know the art of communication and the secret to successfully closing a real estate transaction, ensuring a positive and
seamless buying and selling experience. But it's not just about the transaction; it's about building lifelong friendships with clients and making their dreams a reality.
Your Partner in Real Estate Triumphs
Sarinah understands that buying or selling a home is not just a transaction; it's one of the most significant investments in anyone's lifetime. The journey can be overwhelming, and that's where Sarinah and her team come in.
They take pride in walking alongside their clients through every step of the process, empowering, educating, and instilling confidence in their decision-making.
With Sarinah, it's not just a professional relationship; it's a partnership that lasts a lifetime. The mantra of The Brooks Group is simple: Making you #1 is our #1 priority.
They believe that every client deserves the best, and that's exactly what they deliver.
The team's passion and commitment to their clients are the driving forces behind their immense success and the trust they've garnered from the community over the years.
Goes the extra mile by bringing in cash offers, soliciting investors on behalf of clients, and employing clever strategies to boost profits.
A Trail of Success and Recognition
Sarinah's exceptional skills and dedication have not gone unnoticed. She has been consistently recognized for her achievements and is proud to be ranked in the top 3% of realtors in the Phoenix area, as reported by Clear Title Agency of Arizona.
She has earned prestigious awards such as the "Top Agent in Maricopa County" and the "Most Trusted Agent," both bestowed by ratemyagent.com.
Her commitment to excellence in client services has been acknowledged year after year by Homesnap, and Realty One Group, under her leadership, has reached the top 1% in the nation according to Real Trends.
Unlocking Success: The Key to The Brooks Group's Triumph
What sets The Brooks Group apart from the rest is their unwavering commitment to service and resourcefulness.
They believe in thinking outside the box, crafting creative strategies tailored to their clients' needs. When you work with Sarinah and her team, you can expect a seamless and stress-free experience, supported by their expertise and dedication.
Unleashing the Future: Upcoming Goals of The Brooks Group
Over the course of 2023 and beyond, The Brooks Group aims to increase their educational outreach through social media, providing value, education, and resources for the Arizona community.
They understand the power of knowledge and aim to empower their clients with the latest market insights and trends.
Professional, Fun, and Positive Energy
Sarinah and her team exude professionalism, but they are anything but stuffy.
They infuse every interaction with a sense of fun and positive energy, ensuring that their clients feel comfortable and at ease.
The real estate jargon can be daunting, but Sarinah and her team break it down into digestible bits, making sure everyone is on the same page.
A Name Built on Solid Foundations: The Journey of The Brooks Group
Sarinah's journey to success began over two decades ago, during which she raised her three sons while steadily building her real estate career.
Her dedication to service, education, and resourcefulness shone through, and she became an expert in the East Valley's new home and resale properties.
Beyond her real estate acumen, Sarinah's experience as a homeowner taught her invaluable lessons in budgeting and frugality.
She honed her skills in finding ways to save money on improvement projects, whether updating a bathroom, remodeling a kitchen, or undertaking various home enhancements.
This hands-on approach allowed her to connect with clients on a personal level, understanding their needs and offering innovative solutions.
Overcoming Obstacles: The Strength that Shaped Success
Sarinah faced her share of challenges along the way. In the early days of her career, she supported numerous homebuyers through the complex build process with home builders.
This unique experience gave her an edge, as she gained an in-depth understanding of the construction process, structural aspects, and building intricacies.
This knowledge proved invaluable in representing future buyers and sellers with unparalleled expertise.
Her journey as a mother of three adventurous and active boys also taught her the art of multitasking, resourcefulness, and the ability to stay calm under pressure.
Combining these life experiences with her real estate acumen, Sarinah emerged as a well-rounded and highly capable professional.
Golden Nuggets of Wisdom: Advice from The Brooks Group
When it comes to advice within the real estate industry, Sarinah offers a refreshing perspective.
She encourages fellow agents not to be consumed by ego and self-importance. Instead, she believes in showcasing personality, a great attitude, and a personable and honest demeanor.
Authenticity and genuine care for clients are the hallmarks of The Brooks Group's approach. Rather than focusing solely on selling themselves, they prioritize understanding their clients' needs and being a valuable resource.
Connect, Educate, and Nurture: The Heart of Sarinah Brooks' Purpose
For Sarinah, the heart of her purpose lies in connecting, educating, building, and nurturing relationships.
Real estate is not just a business; it's about fulfilling dreams and building a thriving community. With Sarinah and her team at your side, you can expect a real estate experience like no other – one that aligns your dreams with reality.
So, whether you are a buyer seeking your dream home, a seller looking to maximize profits, or an investor searching for lucrative opportunities, The Brooks Group with Realty One Group is your beacon of hope and expertise.
It's time to embark on a journey where real estate transactions are not just about numbers, but about turning houses into homes and clients into lifelong friends.
Contact Sarinah Brooks Today
Don't wait another moment to take advantage of The Brooks Group's decades of experience, extensive resources, wide network, and unmatched expertise.
Reach out to @sarinahbrooks and experience real estate at its finest – professional, positive, and driven by passion.
"Exciting news! Mid-day is now on WhatsApp Channels

Subscribe today by clicking the link and stay updated with the latest news!"
Click here!