Discover key features that simplify office supplies procurement and elevate productivity. Curate a more efficient office environment with Amazon Business.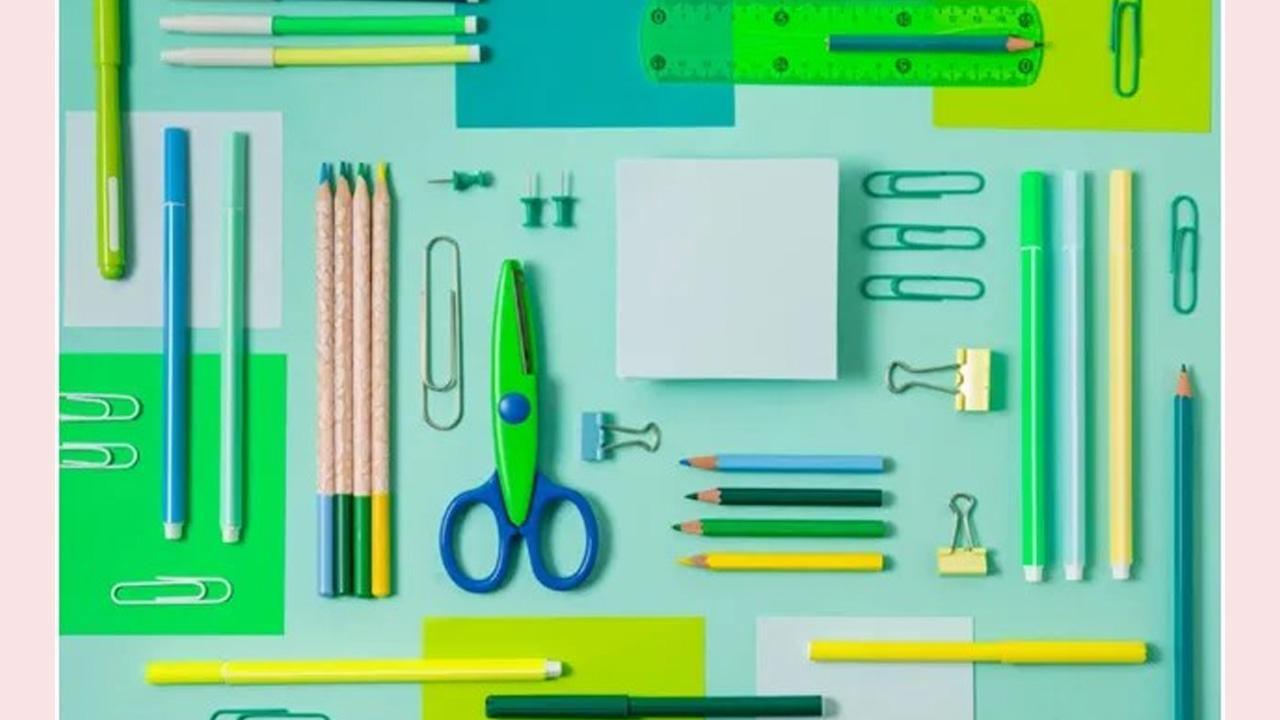 How Does Amazon Business Meet Wholesale Office Supplies & Stationery Shopping Needs?
ADVERTISEMENT
Imagine finding lakhs of options for all your office supplies and stationery needs in one place. Amazon Business is the one-stop shop for wholesale office supplies & stationery needs due to its diverse range of products at competitive prices.
Office supplies and tools play a significant role in enhancing employees' productivity, time management, and overall working experience. These resources provide the necessary infrastructure and support that enable employees to perform their tasks efficiently and effectively.
With an impressive collection of office stationery items, from basic supplies like pens, paper, and folders to specialized items like ergonomic desk accessories and high-quality executive notebooks, it offers it all. To get amazing deals register with Amazon Business today!
To provide assistance and sweeten your shopping experience. Amazon Business's advanced algorithms take note of your preferences and browsing history to suggest office stationery items as per your needs.   
How Amazon Business Can Help Streamlining Office Supplies & Stationery
Amazon Business provides procurement solutions to businesses of all sizes. Authorized users can procure supplies on behalf of their employers, managed by the main administrator. This control includes user management, payment methods, shipping addresses, approval workflows, and reporting, all customizable to the business's needs.
Let's further understand the difference between a Regular Account and an Amazon Business Account and how its features can help streamline your business procurement process.
With Amazon Business, you can:
Streamline Purchasing
Amazon Business offers an impressive array of tools designed to simplify the purchasing process for your company. A dedicated business homepage, smooth checkouts, and easy returns and replacements allow you to allocate more time to other important tasks.
Maximize Savings
Unlock greater value with Amazon Business, whether you're an emerging startup or a well-established enterprise. Several features can help you save money, such as exclusive business deals, comparison of the most competitive quote, and bulk purchasing.
Manage Procurement
Customizable account configurations empower you to adeptly oversee purchasing in alignment with your business's distinct requirements, enabling you to deliver unparalleled value. Enhance internal efficiency by empowering your team to work independently, establishing guidelines to ensure compliance with organizational policies, and using Amazon Analytics to track and report spending.
Major types of office supplies you should consider to increase efficiency!
 1. Stationery
Stationery refers to a wide range of writing and office supplies essential for daily tasks. This category includes pens, pencils, markers, highlighters, erasers, rulers, sticky notes, notebooks, binders, paperclips, and more. Buy stationery with Amazon Business and get up to 40% off on premium writing supplies.
2. Electronics
In today's digital age, electronics are indispensable tools for communication, work, and entertainment that help in communication, access to information, and more.This category encompasses various devices, including computers, smartphones, tablets, printers, scanners, calculators, headphones, chargers, and more.Enjoy the best deals and maximum savings on top brands with monthly launches, product combos, and coupons on Amazon Business.
3. Furniture
Furniture is essential for creating functional and comfortable workspaces and living environments. This category includes desks, chairs, shelves, cabinets, tables, and ergonomic accessories. Proper furniture enhances productivity, supports posture, and creates an organized and aesthetically pleasing workspace.Looking for great deals on office furniture? Shop with Amazon Business!
 4. Laptops
Laptops are versatile portable computers pivotal in modern work and personal life. They come in various sizes and configurations to suit different needs and are must-haves for flexibility to work from multiple locations.Amazon Business offers big savings of up to 50% on laptops and extended warranties for top brands.
5. Pantry Essentials
Pantry essentials are the basic food and beverage items for sustenance and refreshment. Enhance your office break room by shopping for coffee machines and vending machines.Save time, money and effort by partnering with Amazon Business for office pantry purchases.
6. Additional Essential Supplies
Apart from the aforementioned categories, several other items contribute to overall convenience and functionality, such as hygiene products, cables and adapters, cleaning supplies, first aid kits, and office accessories. Customers who switched to Amazon Business saved up to 28% more on cleaning supplies bought at wholesale prices.
Why Amazon Business?
Wholesale stationery shopping with Amazon Business provides customers with a variety of incredible benefits. This includes top-rated products from well-known brands at competitive prices—due to the large number of sellers competing. Register with Amazon Businessto choose the lowest price on your preferred products. The following are a few additional features that solidify "Why Amazon Business"!
Bulk Discounts
Amazon Business is a paradise for wholesale stationery buying as it offers significant discounts while buying in bulk.
Buying from Amazon Business results in tangible cost-saving with great discounts and subscribe and save features, which further simplify and give you an additional discount of up to 10 percent. Are you looking for bulk purchases for your business?Write to us at buybulk@amazon.com for assistance.
GST Benefits
When it comes to meeting the needs of B2B buyers, Amazon Business stands out with its impressive GST invoicing benefits.
You can ensure that all your B2B purchases are GST compliant and save up to 28% more on your bill with an input tax credit. While buying your office equipment, take advantage of the GST invoice filter to only see the GST-compliant office supplies.
Stay compliant and save more with the Amazon Business GST feature. You can even compare the GST inclusive and exclusive prices to understand your overall savings with GST input tax credit. After completing your purchase, you can easily download the B2B GST invoice from your account.
Shipping & Delivery
Enterprises often need quick deliveries, and Amazon Business is the perfect partner to cater to those needs. Its world-class delivery infrastructure ensures hassle-free deliveries to the remotest location. Thanks to its wide delivery network that allows the delivery of 99.8% of pin codes in India.
Amazon Business also provides the flexibility to easily manage your orders and receive shipments at your convenience. An easy return policy lets you rest easy knowing your purchases are protected. That's not just it; you can also take advantage of free and fast delivery with Prime membership.
Business Exclusive Benefits
Maximize your business advantages with Amazon Business:
Up to 25% Cashback: Enjoy exclusive cashback rewards of up to 25% on your first business purchase.
Buy Now, Pay Later:Enjoy the convenience of Buy Now, Pay Later so you don't have to worry about paying immediately.
Conclusion
A procurement process for stationery and office equipment can be time-consuming, including choosing vendors, placing orders, and tracking shipments. Bringing together convenience, cost-efficiency, and versatility, Amazon Business emerges as the platform of choice for businesses in search of optimal solutions for their procurement requirements. Register with Amazon Business to streamline your office supply process and improve efficiency.
"Exciting news! Mid-day is now on WhatsApp Channels

Subscribe today by clicking the link and stay updated with the latest news!"
Click here!