Horror is a six-letter word beginning with a 'h' and ending with a 'r'. Just like humour. 'Alone' is worth laughing with too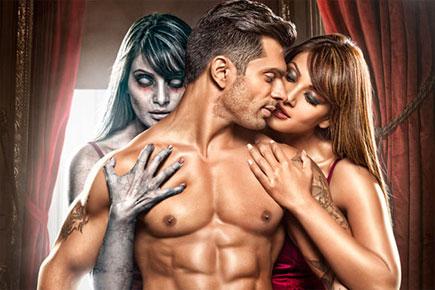 'Alone' - movie review
'Alone'
A; Horror
Dir: Bhushan Patel
Cast: Bipasha Basu, Karan Singh Grover, Zakir Hussain
Stars: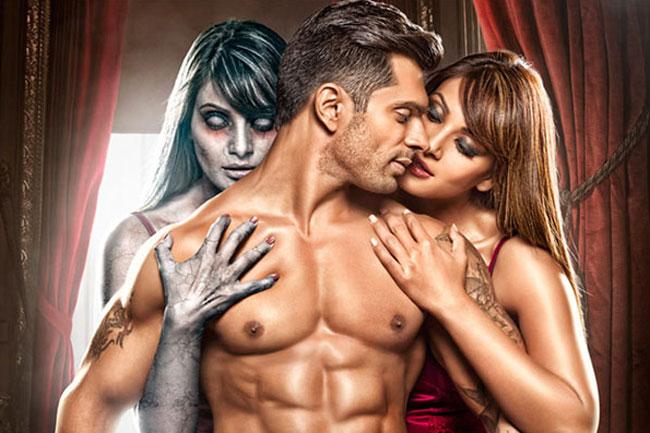 Horror is a six-letter word beginning with a 'h' and ending with a 'r'. Just like humour. And nowhere else do we get such an unintentional conjoining of these two words the way it happens in Hindi cinema. A majority of the movies which are meant to scare us end up tickling us pink, and how. The conclusion being old textbook gimmicks have clearly run their course; one of the several reasons why filmmakers should come up with creative ways to rattle their audience. Fortunately, director Bhushan Patel tries to attempt something different with Alone. Unfortunately, his efforts shine only in the second half as the first half bears a stereotypical footprint.

Unusually set in the backwaters of Kerala, the story revolves around a married couple who moves from Mumbai to the southern state. Interestingly enough, the exact location isn't mentioned at all — for lingual reasons, maybe. Regardless, the plot thickens after their shift as the place shares a past with regard to the female protagonist. As expected, a ghost with an agenda is in the picture and it does everything it has to scare its intended victim. However, what the victim does — annoyingly and repeatedly — is she keeps doing what she's not supposed to. How much common sense does it take to stay out of harm's way, especially when a not-so-friendly ghost is involved? Which is also why the second half is tighter in its execution. There's logic at play while the sporadic twists and turns are entertainingly admirable.

Although the film is labelled under horror genre, there's adequate amount of romance and drama in as well. But this happy-go-lucky recipe doesn't reflect well in the uninspiring songs or the lousy dialogues employed — except during the climax when the tempo is exceedingly high. Having said that, the background score is remarkable, without which any of the many high-octane moments wouldn't have materialised.

In terms of performance, Bipasha Basu tries hard not to limit herself to one angle (read: victimhood) but it's too stark to overlook. Perhaps, it's high time the self-proclaimed 'horror queen' took some time off from this genre. Playing her onscreen lover, Karan Singh Grover is decent, to say the least. His performance is steady throughout and he makes the most of the climax, almost stealing the show from his co-star.

Given the track record that horror genre has in Hindi film industry, 'Alone' is worth laughing with too, but not all horror films can claim to have a more touching twist in the plot.