'Dolly' is a strange mish mash of a conwoman and Sati Savitri and so is 'Dolly Ki Doli', which starts out with a lot of promise, but ultimately isn't convincing enough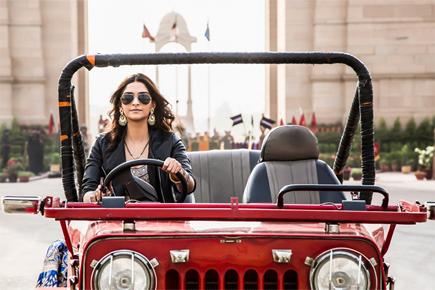 'Dolly Ki Doli' movie review
'Dolly ki Doli'
U/A; Comedy
Director: Abhishek Dogra
Cast: Sonam Kapoor, Pulkit Samrat, Rajkummar Rao, Varun Sharma
Stars: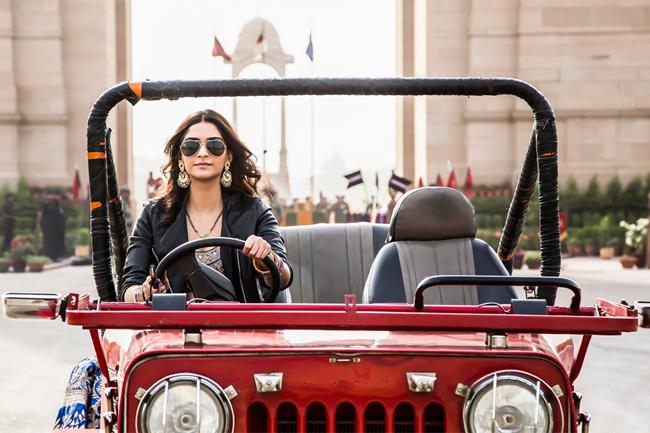 'Dolly Ki Doli', a comedy about a runaway girl who marries men only to loot them soon after, shows a lot of promise at the outset.
Photos: Anushka Sharma, Rani Mukerji, Karisma Kapoor at 'Dolly Ki Doli' screening

The street smart Dolly (Sonam Kapoor) has a fake family with father (Manoj Joshi), brother, mother and a grandmother. The team goes about conning gullible men into marrying Dolly and vamoos with the valuables on the first night. A cop (Pulkit Samrat) decides to take up the case, chase and capture Dolly.

The first half of the film is fun, thanks to a bunch of competent actors and some laugh-out-loud scenes. Rajkummar Rao, who plays a lovestruck Haryanvi, yet again shows his competence as an actor even though in an unfamiliar set up and also surprises with a typical Bollywood style dance number. Varun Sharma as the daft, mamma's boy and Archana Pooran Singh, who plays his mother, are simply hilarious. Sonam Kapoor looks gorgeous enough to make us believe that any man could want her to be his wife, but her acting skills still need a bit of brushing up. Pulkit needs to get out of his Salman Khan fixation for us to be able to see his real talent.

The second half of the film starts dipping drastically and the climax is disappointing.

Sadly, in this 'pure woman' obsessed industry, even a conwoman is presented in the 'touch me not' garb. By the writer's and director's logic, Dolly can break hearts, break trust of the men who fell in love with her and chose to marry her, but please ignore all that because she is a good woman. It's just that she has had a failed relationship in the past and please adore her because she doesn't allow anyone to touch or kiss her! If a heartbreak in the past (every woman goes through that in one form or the other) justifies the protagonist turning a criminal, okay then.

This premise could have worked wonders, if the director confidently showed the protagonist as the stone hearted, badass woman who cheated men for the pure thrill of it. That Dolly would have been far more convincing than this strange mish mash of a conwoman and Sati Savitri.