'Fitoor' has a premise for a passionate love story and some mesmerising moments in the backdrop of Kashmir. But only if these moments were strung together with a lot more confident execution and little less confusion in the script, this could have been a far better film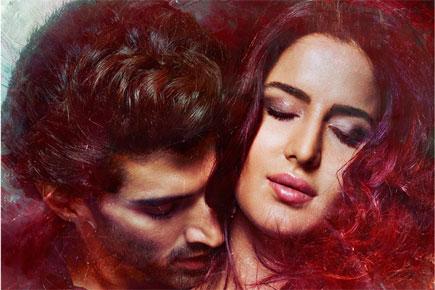 'Fitoor' - Movie Review
'Fitoor'
U; Drama/Romance
Director: Abhishek Kapoor
Cast: Katrina Kaif, Aditya Roy Kapur, Tabu
Rating: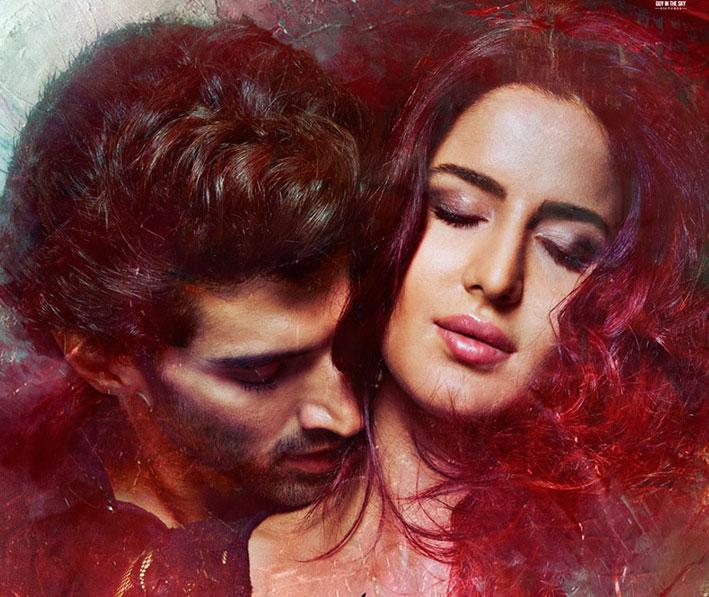 Aditya Roy Kapur and Katrina Kaif in 'Fitoor' poster. Pic/Santa Banta
'Fitoor' had all the ingredients to make it a grand love story to be remembered. Stunningly beautiful backdrop of Kashmir, a premise for a passionate love story and of course some mesmerising moments. But only if those moments were strung together with a lot more confident execution and little less confusion in the script, this could have been a far better film.
Inspired by Charles Dickens' 'Great Expectations', 'Fitoor' is about a poor boy Noor (Aditya Roy Kapur), who's in love with the rich girl Firdaus (Katrina Kaif) since childhood. Firdaus' mother, the whimsical Begum Hazrat (Tabu) keeps Noor and the audience confused with her now blowing hot and now blowing cold attitude towards love, passion and of course, Noor. The reason for her erratic behaviour is revealed later in the film.
Noor, who's an artist, meets Firdaus again in Delhi after years. He realises that he's still as smitten by her as he was as a child, but Firdaus doesn't seem to be in a mood to reciprocate. The script surprisingly only makes fleeting references to the political situation in Kashmir. One of the best scenes in the film is when Noor is asked how he feels about the changing situation in Kashmir, he says something to the effect of, "I am alive and I am grateful. But I do miss the peaceful days of those years gone by, my childhood...", that perhaps echoing the sentiments of any person wanting a normal life in his home in Kashmir.
The first half keeps you hooked as you feel involved with Noor's miseries but the story loses its steam in the second half as Noor disbelievingly gets transported to Delhi and London and he seems to fit in too easily with his new lifestyle. Even though Noor, ala Dicken's Pip's angst and obsession seems relatable, it doesn't really amount to much by the haphazard story telling in the second half. Katrina is perfectly cast to pay the outwardly unemotional character inspired by Estella, and for most parts she pulls it off rather competently. Aditya Roy Kapur is pretty convincing as the sensitive and heart broken man hopelessly in love.
And then of course, there is Tabu, who even by her mere presence is capable of infusing life into the goings on. Tabu is so brilliant as Begum Hazrat, taken from the famed Havisham's character in the classic, and so terrific that she makes you part of her emotional and lunatic world. At times you feel the urge to reach out and comfort her and the next minute, she totally spooks you out.
Watch it for its beauty (cinematography by Anay Goswami), music (Amit Trivedi) and a few and far in between tender, touching moments.