'Happy Bhag Jayegi' is the sort of desperate comedy that takes the 'everybody running around each other' type of humour a bit too far. this wacky flick with some very tacky direction is just about okay. But, perhaps, just okay is not so okay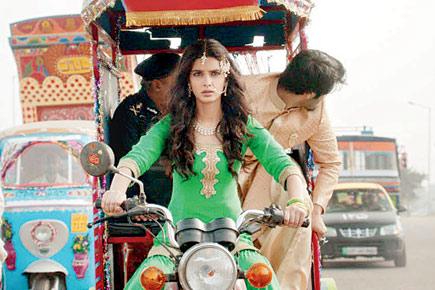 Happy Bhag Jayegi
Happy Bhag Jayegi
U; Rom-com
Director: Mudassar Aziz
Cast: Abhay Deol, Diana Penty, Ali Fazal
Rating: 

Okay, so what do Indians (me, for sure) love so much about movies (or television) set in Pakistan? There's the natural, neighbourly curiosity, for one.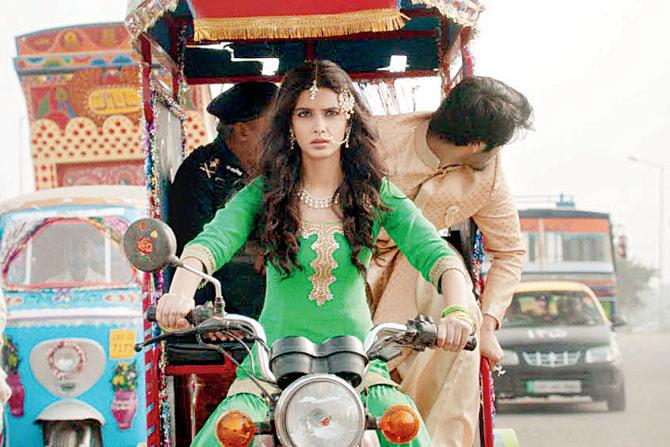 This is the sort of desperate comedy that takes the 'everybody running around each other' kinda humour à la Keystone Cops a bit too far
More importantly, in the sickening, politicised times we live in, popular entertainment, such as this film — about fun and funny people across the border — is possibly the only humanising anti-dote we have against mass-scale bigotry and hatred against Pakistan on Indian social media and national news-hours (if you know what I mean). Bollywood is more of a unifying factor between the two countries than we give it credit for.
This is a Bombay film set almost wholly in Lahore. There's much humour to be shared on the quirks of Urdu (there's Piyush Mishra for that here), and general madness about Indians and Pakistanis being same-same but different.
The main man Bilal (Abhay Deol) in this movie is the scion of an influential, Pakistani political family. Deol, almost always nattily dressed in jackets and Pathani suits, could probably pass off for a Pak gent (I wouldn't know for sure). His girlfriend in the movie, though (Momal Sheikh), also ostensibly from the Pakistani upper crust, is casting gem for the part.
Speaking of which, the heroine here is supposed to be a feisty, brave, motor-mouth Amristari 'kudi' with roots in the pind. Think Kareena Kapoor from Jab We Met, perhaps. I'm sure the writers did. What came out in the film instead is the ultra petite suaveness called Diana Penty! This would be a minor quibble if she didn't play the character called Happy on whom this picture titled 'Happy Bhag Jayegi' is wholly centered.
Happy is essentially a runaway bride, who accidentally shows up inside a box of mangoes from Amritsar to Lahore - two Punjabi cities on either side of Indo-Pak border, separated by only 50 kilometers, but 70 years of irreversible history. It's really hard for people of the two neighbouring towns to step over and meet. But, you wouldn't know that if you saw this film.
The characters in this picture jump into a bus and hop across Wagah border with the same swiftness and ease with which the rich Pakistani Bilal becomes fond of the random Indian Happy, and crosses over to India himself, to solve her love problem amidst compounding confusion — she loves one 'gabru jawan' (Ali Fazal), but is being married off to another (Jimmy Sheirgill).
This is the sort of desperate comedy that basically takes the Keystone Cops' style of 'everybody is running around each other' kinda humour a bit too far. To be fair, one can still see how this must have read well on paper. Some lines are absolutely first-rate. A few funny scenes really hold your attention.
Deol is certainly in good form. To the best of my knowledge, as an actor, who's meant the best for alternative cinema within the mainstream, he hasn't really disappointed since he began his career with Imtiaz Ali's Socha Na Tha (2005). Ali subsequently moved on with Ranbir Kapoor to make 'bigger' films. Deol conceptualised and starred in Anurag Kashyap's commercial success 'DevD' (2009). Kashyap later directed Ranbir Kapoor as well in his budget-wise, the big picture, 'Bombay Velvet' (2015). Deol rode high with Dibakar Banerjee's 'Oye Lucky Lucky Oye' (2008). Banerjee directed Sushant Singh in his 'Yashraj biggie', 'Byomkesh Bakshy' (2015).
Given the leading man's own trajectory, this wacky flick with some very tacky direction is just about okay. But, perhaps, just okay is not so okay.