This film belongs to some prehistoric era when a woman's sole aim was to trap a man to marry and men's sex appeal went up a few notches when they cheated on and lied to their wives. In this time and age, the story can, at best, be described as delusional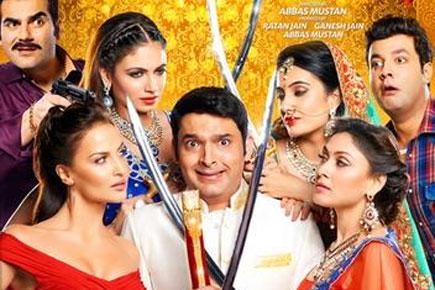 Kis Kisko Pyaar Karoon - Movie Review
'Kis Kisko Pyaar Karoon'
U/A; Comedy/Romance
Director: Abbas-Mustan
Cast: Kapil Sharma, Elli Avram, Simran Kaur Mundi, Varun Sharma
Rating: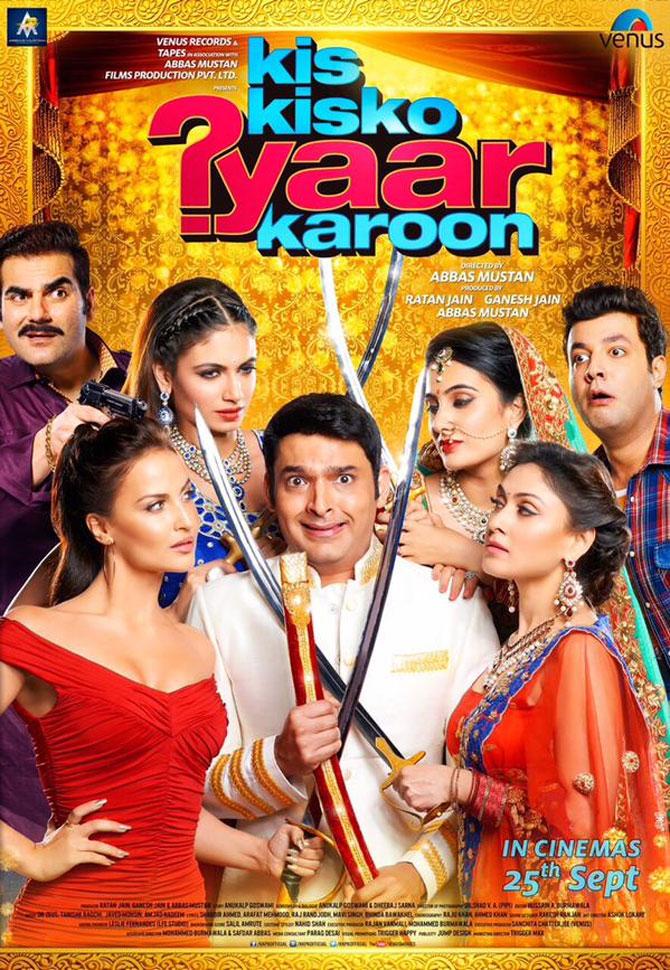 Poster of 'Kis Kisko Pyaar Karoon'. Pic/Kapil Sharma's Twitter account @KapilSharmaK9
Welcome to the la la land where Kapil Sharma is an irresistibly handsome stud with four women drooling over him. This is a fictional land where women are so hopelessly dumb that they can be conned into believing that a black shirt looks blue when sunrays fall on it or some such dumb things by quoting poor Newton's law. This film belongs to some prehistoric era when a woman's sole aim was to trap a man to marry and men's sex appeal went up a few notches when they cheated on and lied to their wives. In this time and age, the story can, at best, be described as a sad, delusional male's wet dream.
View Photos: Celebs at a screening of 'Kis Kisko Pyaar Karoon' 
Kapil's character, Shiv Ram Kishen has a warped reason for polygamy: he takes his mother's advice of not breaking a woman's heart too seriously and ends up 'accidentally' getting married to three women. The three women are stupendously dumb enough to not know the presence of the other women in their man's life, because they are too busy being uhm…clueless and just grateful that they have a husband.
The reigning comedy king of the small screen, Kapil is neither funny nor the charmer that he's portrayed as. Driving a fancy car and wearing three piece suits made no one an irresistible stud that they imagined themselves to be. The film, however, does make you laugh out loud in parts — at some points, because it is genuinely funny, but mostly in sheer exasperation at the absurdity of it all. Two actors, Varun Sharma and Jamie Lever (Johnny Lever's daughter) make it little more tolerable than it is, with their excellent comic timing.