Nawazuddin is brilliant as Manjhi. The film is carried solely on his frail but extremely capable shoulders. Watch it for Nawaz's performance, but more importantly, Dashrath Manjhi's awe inspiring self belief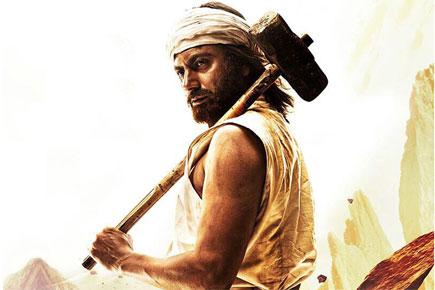 Manjhi - The Mountain Man reivew
'Manjhi - The Mountain Man'
U; Biography/Drama;
Director: Ketan Mehta
Cast: Nawazuddin Siddiqui, Radhika Apte
Rating: 

Dashrath Manjhi's is an extremely inspiring tale but surely not an easy one to narrate. Manjhi (played by Nawazuddin Siddiqui) , a fiercely determined man, spends years breaking the mountain's back, because that's where his beloved wife slipped and fell to her death. Twenty two years (1960-1982) later, he manages to do what he sets out to.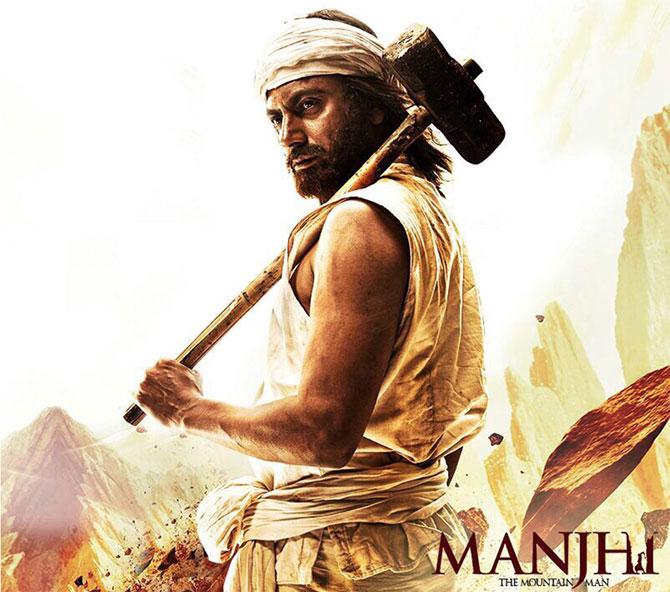 'Manjhi - The Mountain Man' poster. Pic/Santa Banta
'Manjhi - The Mountain Man', a true story backed by a powerful script, (written by Ketan Mehta, Mahendra Jhakar and Anjum Rajaballi) which touches upon relevant issues like corruption, casteism, the desperate plight of the 'untouchables', and also the terrible emergency phase in the country. This kind of a story needs expert execution and who better than Ketan Mehta, who gave us the socially relevant yet dramatic and delightful films like 'Bhavni Bhavai' and 'Mirch Masala' in the past? Sadly, however, Ketan Mehta slips and lets this one fall into a crevice of predictability and monotony for most part.
The most interesting aspect of the script that could have been explored better is the changing relationship between the man and the mountain. While Dashrath sets out to conquer the mountain to take revenge of sorts, the two end up being allies in the two decades that's they spend together, telling us how sometimes, a change in perception is all that we need.
Nawazuddin is brilliant as Manjhi. The film is carried solely on his frail but extremely capable shoulders. He goes from being a romantic lover boy to a half crazed middle aged man on a mission, with an admirable precision. At some points, Radhika Apte seems like she doesn't belong to the set up, but overall gives a decent performance.
Watch it for Nawazuddin's performance, but more importantly, Dashrath Manjhi's awe inspiring self belief.