Fancy a non-stop, relentless, edge-of-the-seat experience for close to two hours with your heart perpetually parked in your mouth? 'NH10' is that kind of a rare movie where Anushka Sharma plays the well fleshed-out character of Meera with admirable conviction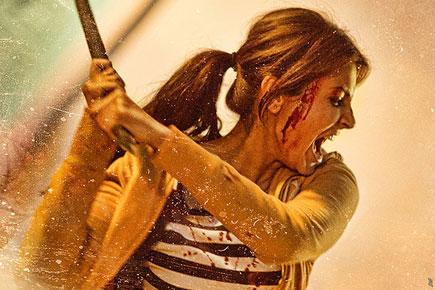 'NH10' - Movie review
'NH10'
A; Crime/Drama/Mystery
Director: Navdeep Singh
Cast: Anushka Sharma, Neil Bhoopalam, Darshan Kumaar, Deepti Naval
Rating: 

Fancy a non-stop, relentless, edge-of-the-seat experience for close to two hours with your heart perpetually parked in your mouth? 'NH10' is that kind of a rare movie. 
ADVERTISEMENT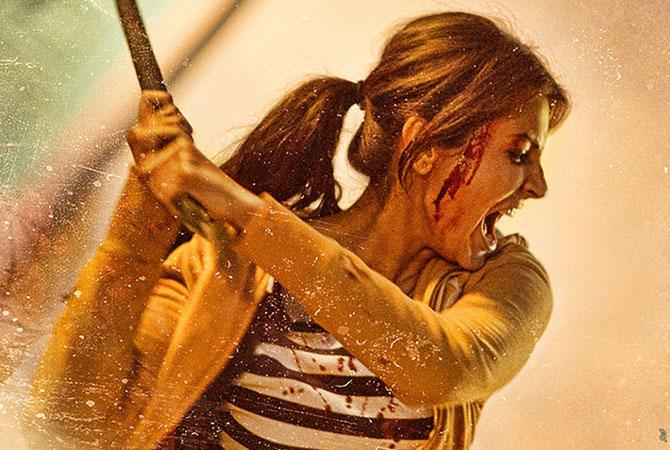 Anushka Sharma in 'NH10'. Pic/Santa Banta
Navdeep Singh, who gave us the delightful 'Manorama Six Feet Under', is thankfully back after eight years with this gritty, edgy, uncompromising film. The story (written by Sudip Sharma) is about an urban couple Meera (Anushka Sharma) and Arjun (Neil Bhoopalam), two young professionals from Bangalore, staying in Gurgaon. Otherwise capable and independent Meera gets the first taste of fear when she is attacked by a group of men while returning from work late in the night. Arjun plans to take her away to a holiday resort to get over the trauma. But on their way back, they happen to witness something absolutely unimaginable yet so disturbingly real that in an instant their holiday turns into a relentless horror story, as they desperately struggle to keep themselves alive.
Photos: Anushka Sharma and other celebs watch 'NH10'
Half of Navdeep Singh's battle is won at the scripting stage itself, as here is a story guaranteed to jolt most of us living in urban cocoons out of our reverie, forcing us to look into certain grim truths that exist right outside the city limits. Through a powerful, gripping narrative of a desperately helpless couple struggling out of their nightmarish situation, Navdeep strips down the flimsy safety net of urban civility that we delude ourselves with, and boldly takes us through the rampant lawlessness, mindless casteism and sickening patriarchy that leads to honour killings.
Anushka Sharma plays Meera with admirable conviction. She goes all out to play this well fleshed-out character of an independent professional who is suddenly and violently thrown in a situation where she has to not only save her and her husband's life, but also more importantly, hold on to shreds of her dignity as a woman. Neil Bhoopalam gives good support. Darshan Kumaar is excellent as the ruthless Satbir. Deepti Naval's small but powerful role is beyond her comfort zone but she delivers it with a punch, literally.
Photos: Special screening of 'NH10' at Yashraj Studios
If one has to point out drawbacks, some of the twists in the story seem too convenient and the second half dips a wee bit in energy as compared to the first half. But, overall, the choice of locations, the performances and the brutally honest take on a story that needed to be told, makes this film a hell of a scary ride but absolutely worth it. Don't miss it.
"Exciting news! Mid-day is now on WhatsApp Channels

Subscribe today by clicking the link and stay updated with the latest news!"
Click here!