For what is touted as a comedy movie, Santa Banta Pvt. Ltd.' is outrageously unfunny. Add to the painful attempt at forced humour is the out and out hamming by both the lead actors Vir Das and Boman Irani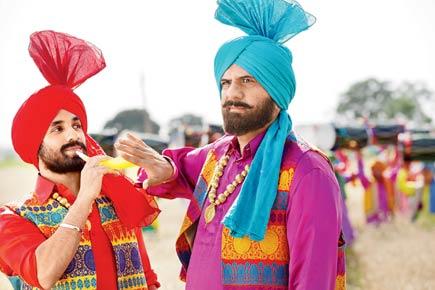 'Santa Banta Pvt. Ltd.' - Movie Review
'Santa Banta Pvt. Ltd.'
U/A; Comedy
Director: Akashdeep Sabir
Cast: Vir Das, Boman Irani, Neha Dhupia, Lisa Haydon
Rating: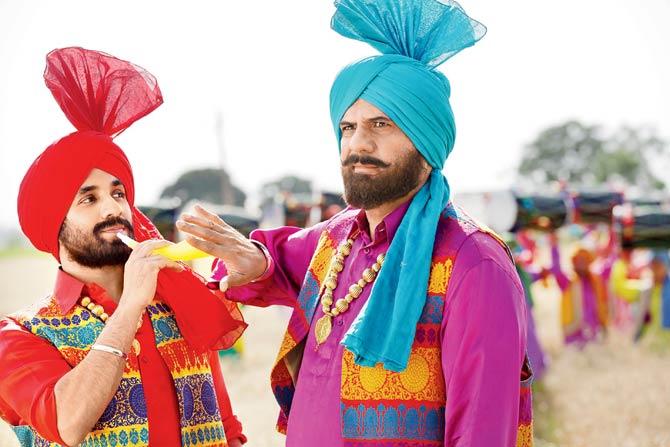 A still from 'Santa Banta Pvt. Ltd.'
112 minutes of this movie and not a single second that could justify why a movie of this kind was being made. In the beginning there is a longish disclaimer that painstakingly describes how the movie's characters should not be taken seriously. Well, if half that effort were used in writing some genuinely funny dialogues, perhaps that disclaimer would be required. No one's going to take this film seriously anyway.
For what is touted as a comedy movie, this one is outrageously unfunny. In fact, I don't remember a single second when I even as much as half smiled through this painful ordeal.
Boman Irani plays Santa and Vir Das plays Banta, two brain-dead people who are absolute pains in the neck as they go around asking same inane questions multiple times. They are sent to Fiji Island by RAW agents to solve the case of kidnapping of the ambassador (Ayub Khan in a minuscule role). No, there is no logic behind why they are sent and even if there is, the director Akashdeep didn't bother telling us. Add to the painful attempt at forced humour is the out and out hamming by both the lead actors, Boman and Vir. Vir seems to have a special penchant at picking up scripts of this kind. Et tu, Boman?
The two women (Lisa Haydon and Neha Dhupia) are used more or less as props and I wouldn't be surprised if they picked up this film for that free holiday in Fiji.