The best thing about this film is Amitabh Bachchan and giving him good support is Farhan Akhtar, who gives a pretty impressive performance. Like most of Bejoy Nambiar's movies, this one's quite stylish too. 'Wazir' is a good, one time watch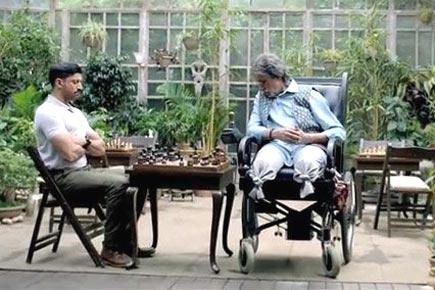 'Wazir' movie review
'Wazir'
U/A; Crime-Drama
Director: Bejoy Nambiar
Cast: Amitabh Bachchan, Farhan Akhtar, Aditi Rao Hydari, Neil Nitin Mukesh
Rating: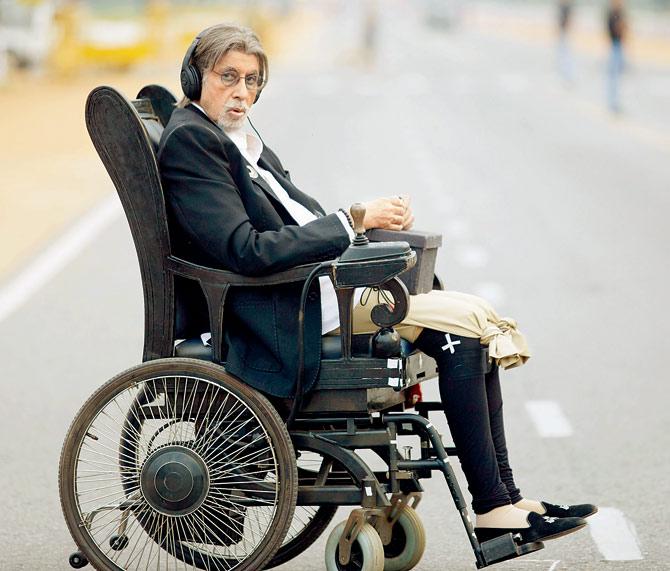 Amitabh Bachchan in 'Wazir'
This thriller starts with great promise and gusto, generating a lot of curiosity and demanding undivided attention. It opens with a quick introduction to the happy Ali family comprising an ATS officer, Danish (Farhan Akhtar), his Kathak dancing wife Ruhana (Aditi Rao Hydari) and their four year old daughter. Their idyllic life comes crashing down as a tragedy strikes and they are unable to cope with the grief.
Photos: Farhan Akhtar, Anil Kapoor, Kangana Ranaut, other celebs watch 'Wazir'
Soon after, Danish meets the chess wizard, handicapped old man Panditji (Amitabh Bachchan) and their individual griefs become the cement for their friendship. And then Danish gets embroiled in Panditji's devious plan seeking revenge for a tragedy in his own life.
The first half keeps you hooked to the screen even as an unforeseen tragedy strikes, captured in a realistic, no frills attached scene. You are immediately involved with Danish's life and feel every bit of the regret and helplessness that Farhan's eyes reflect. You are almost grateful as Danish evidently is, for Panditji's sudden entry into his life. Their rather unusual bonding is captured delightfully when the two men indulge in a drinking spree in the middle of the night.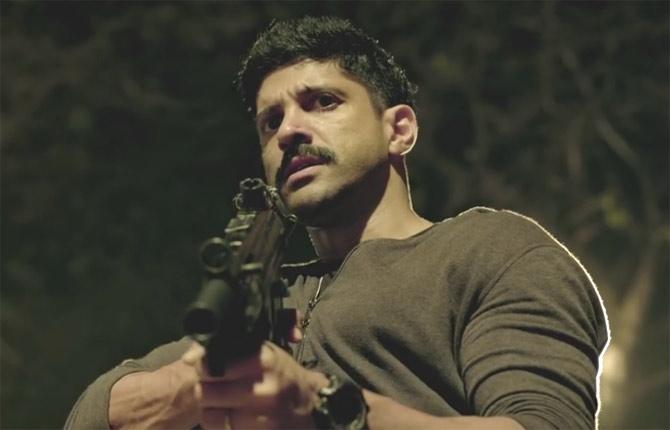 Farhan Akhtar in 'Wazir'
The second half, however, dramatically and disappointingly loses steam, leading to a predictable climax which is stretched too far.
A special mention has to be made of dialogues, (by Abhijeet Deshpande and Gazal Dhaliwal), which shows snatches of sparkling wit.
The best thing about this film is Amitabh Bachchan, of course. Bachchan lives the role of a grief stricken father out for revenge with amazing emotional precision. Just looking into his eyes, you can easily gauge the determination and strength of his character, in spite of the helpless condition he's in.
Giving him good support is Farhan Akhtar who gives a pretty impressive performance. Though the second half has him scowling more than acting, he shows what he's capable of in the first hour of the movie. Aditi Rao Hydari has nothing much to do, except smile continuously for the first ten minutes and then have one grief stricken expression for the rest of the film. She looks graceful and beautiful, though. Manav Kaul doesn't have much to do, but whatever little he does, he does it so well that you crave to see more of him.
Like most of Bejoy Nambiar's movies, this one's quite stylish too. Fortunately, Bejoy concentrates on dramatic presentations of realistic scenes. What works against the film, however, is loads of groan worthy cliches, predictable storyline and worst of all, it also suffers from the common woe of most Bollywood thrillers; lack of subtlety. There is nothing left to audience's imagination as the director goes about painstakingly explaining every move, every turn of the story.
'Wazir' is a good, one time watch.