If you are expecting novelty, go to the next screen. With 'Wedding Pullav', all you get is predictability mixed with unpalatable execution. With no distinct taste or flavour, this film makes for a huge disappointment - an indigestible pullav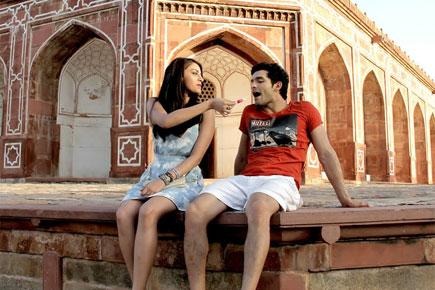 'Wedding Pullav' - Movie Review
'Wedding Pullav'
U/A; Romantic-comedy
Director: Binod Pradhan
Cast: Diganth Manchale, Anushka Ranjan, Rishi Kapoor, Sonnalli Seygall, Karan V Grover
Rating: 

This film is about a Punjabi wedding and somewhere in the middle of the ongoing noisy band, bajaa and obnoxious baraat, the groom realises that he's in love with his female best friend instead of the bride. So, if you are expecting novelty, go to the next screen. With this movie, all you get is predictability mixed with unpalatable execution, evidently rustled up by an overenthusiastic but incompetent chef.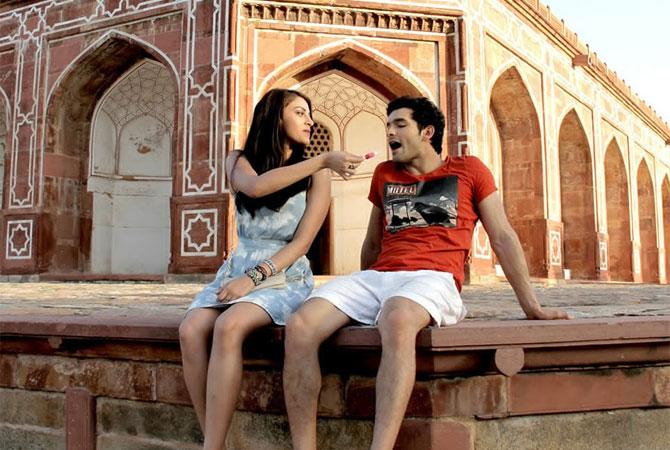 A still from 'Wedding Pullav'
Aditya Sodhi (Diganth Manchale) is eagerly waiting for his tomboyish best friend Anushka (Anushka Ranjan) to arrive as he's in the midst of getting engaged to Riya (Sonnalli Seygall). Aditya is a bike designer but for some reason, everyone around is working towards fulfilling his vague 'sapnay'. Everyone includes his lecherous father (Satish Kaushik), unnecessarily comical mother (Himani Shivpuri), best friend Anushka, some insipid, not necessary to be named cronies, fiancée Riya and Riya's father (trying-hard-to-be-serious Parmeet Sethi). The parents have their own romances served as side dishes, but we shall ignore them because they look more unappealing than the main dish.
Anushka has a steady, long-haired boyfriend (Karan V Grover) whose profession is simply painting women in the nude. In the middle of their respective destination weddings in Thailand, Aditya and Anushka realise that they are actually in love with each other. The two make a charming pair, but that's not enough in this mishmash of an indigestible pullav.
Rishi Kapoor plays a friendly hotel manager, but it seems like the director was so desperate to have him in the film that he tried to put him in scenes where he was not needed. He himself looks as uncomfortable as someone who's been force-fed stale pullav for days together. With no distinct taste or flavour, this film makes for a huge disappointment.