Piku may have been a film about a cantankerous father and his even more cranky daughter, but it was also about the charming and immensely likeable Rana Chaudhary, played by the immortal and inimitable Irrfan Khan!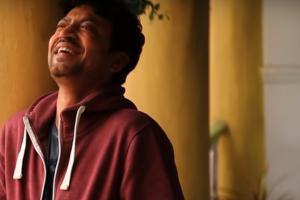 Irfan Khan Picture Courtesy: YouTube
Shoojit Sircar's Piku is a film that has been described as a comedy. But none of the conversations (mostly revolving around constipation) that happen between the characters in the film are remotely funny. Amitabh Bachchan and Deepika Padukone's incessant arguments escalate to constant bickering and screechy fights, and surprisingly, we laugh. We laugh at how cantankerous a man can be and how cranky a woman can be.
Amid this pandemonium, there was a character that was both immensely likeable and charming, Rana Chaudhary, played by the immortal and inimitable Irrfan Khan. Rana himself hailed from a dysfunctional family, so for him to relate to Piku's relationship with her father wasn't tough, but it was indeed nightmarish for him to take a journey with these characters from Delhi to Kolkatta. This was certainly not the road trip he expected or wanted to experience.
His was a role that was soaked in inherent goodness. He had a taxi service and his drivers were always on time. But nobody wanted to travel with Piku, she was an explosion waiting to happen and was a stickler for precision and perfection, she could very well be suffering from OCD. But Rana is the only one who sees her niceness and says to all his drivers she's not bad at heart.