Bollywood actor Akshay Kumar feels not only the films with realistic setting, but commercial movies can also get "stuck" with the Censor Board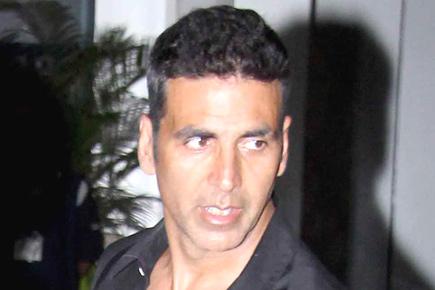 Akshay Kumar
Bollywood actor Akshay Kumar feels not only the films with realistic setting, but commercial movies can also get "stuck" with the Censor Board.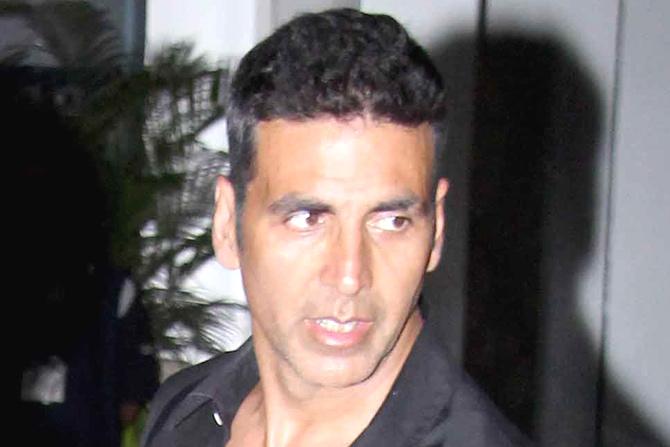 The 48-year-old "Airlift" actor said a film gets "stuck" with the Censor Board irrespective of its genre, and cited and example of his movie "Desi Boyz", which was given an 'A' certificate.
When asked if commercial movies are easily cleared by the Central Board of Film Certification (CBFC), Akshay told reporters, "Nothing like that. I made a film which was very entertaining, 'Desi Boyz', it got an adult certificate. Eros International (producer) knows about it. So there's nothing like that. If it gets stuck, it gets stuck."
The actor was speaking at the success party of his latest film "Housefull 3" last night. Recently, several Bollywood personalities came out in support of Anurag Kashyap-Ekta Kapoor produced film "Udta Punjab", which is embroiled in a controversy with the Censor Board over various cuts in the movie.
The Abhishek Chaubey-directed film is based on drug-related problems prevalent in Punjab. When asked about his take on the controversy, Akshay chose to stay mum and instead asked his co-star Chunky Pandey to answer the questions about it.
"Chunky Pandey will answer this because Pahlaj ji (Pahlaj Nilhani) gave him his first film, 'Aag Hi Aag'," Akshay said in a lighter vein.
"Pahlaj ji is my godfather, he gave birth to me this industry. Today a lot of people call me regarding him. I am proud of him," Chunky said.
To this, Akshay joked, "When is the film ('Udta Punjab') releasing? If it gets pushed ahead then humara hi faayda hai, jaise ye keh rahe hai (referring to Chunky)."