Bollywood actor Anil Kapoor got emotional at the music launch of 'Mirzya', debut film of son 'Harshvardhan'. Here's why...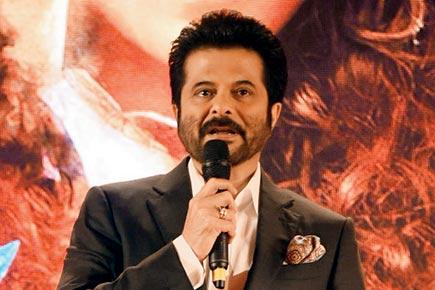 Anil Kapoor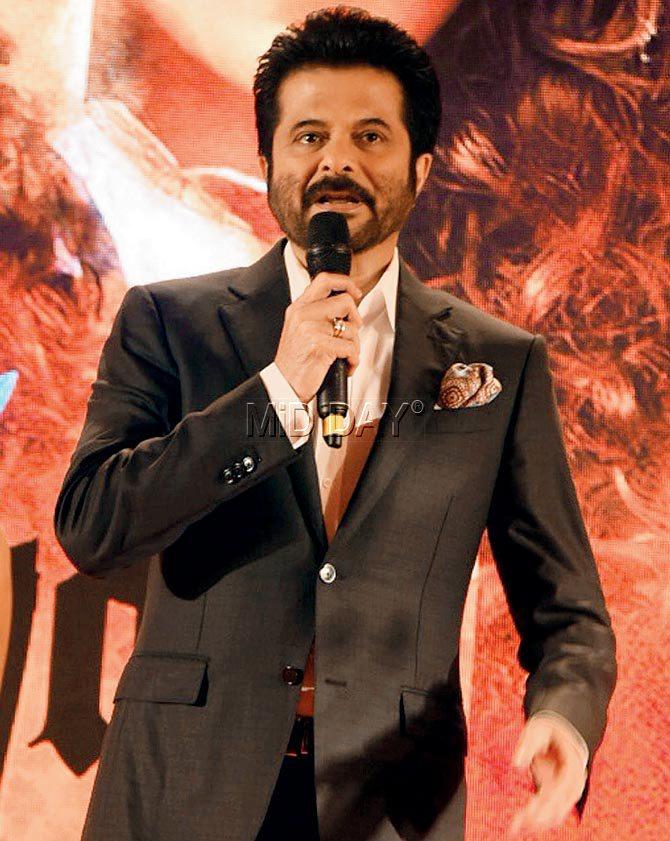 Anil Kapoor at the event. Pic/Nimesh Dave
It's an emotional day for me; life has come a full circle," said Anil Kapoor, his eyes shining with tears. The veteran actor could barely keep emotions in check at the music launch of Mirzya, which will mark the debut of his son, Harshvardhan Kapoor.
"My father came into the industry a few decades ago. He saw success and a lot of failures and downfalls; that taught us (referring to himself and brothers, Boney and Sanjay). My family has given their blood and sweat to make this day happen and it's a proud moment for all of us," said Anil.
Kapoor Sr's daughters, actress Sonam Kapoor and producer Rhea Kapoor, togged up in their glamorous best while wife, Sunita and a clutch of uncles and aunts (including Sridevi, Boney and Sanjay) cheered for the debutant. Newcomer Saiyami Kher plays Harshvardhan's love interest in the film based on the Mirza-Sahiban tragic love saga.
Anil continued, "Harshvardhan never listens to me and does what he likes. But, I am really proud of him and let me assure you that you won't see any reflection of my acting in his performance."