Amitabh Bachchan and Farhan Akhtar-starrer 'Wazir' records average collections in opening weekend, but can it break the January jinx?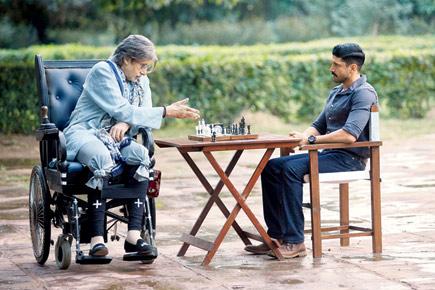 Wazir
Bollywood has had an encouraging start to 2016. The Amitabh Bachchan and Farhan Akhtar-starrer 'Wazir', which took a slow start at the box office, has managed to do fairly well in its opening weekend.
Also read: 'Wazir' - Movie Review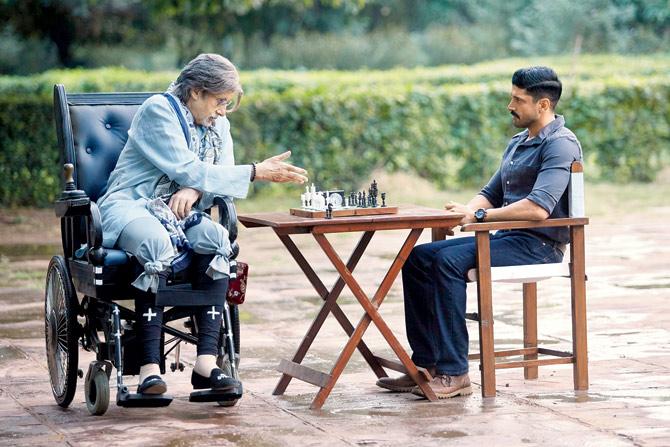 A still from 'Wazir'
Trade pundits are, however, keeping a close watch on the weekday collections to ascertain if the moderate-budgeted thriller has managed to break the January jinx — the first month of the year more often than not proves to be cruel for B-Town.
Also read: Big B's 'Wazir', Akshay Kumar's 'Airlift': Will Bollywood break the January 'jinx'?
Says trade expert Amod Mehra, "'Wazir' saw average collections since it appeared to be a serious film. The numbers improved marginally over the weekend. The target audience seems to have liked it, leading to brisk business at A-league multiplexes. If it continues to hold its ground during weekdays, it may prove to be a profitable venture."
Agrees trade analyst Taran Adarsh. "Mass centers haven't reacted too well to the film as opposed to premium plexes in metros. The positive word-of-mouth buzz has aided its collections. The Monday to Thursday business will be crucial in determining if it has broken the January jinx," he adds.
Chauranga, which released alongside Wazir, got limited shows and found very few takers despite good reviews and appreciation at festivals.
As far as the previous Bollywood releases go, 'Dilwale' is on its way out of theatres while 'Bajirao Mastani' continues to bring in some revenue.
Regional juggernaut
Doing exceptional business in the Marathi movie circuit is Nana Patekar-starrer 'Natsamrat', which hit theatres on January 1 across 400 screens with 1600 shows per day. The Mahesh Manjrekar directorial, inspired by Kusumagraj's iconic Marathi play of the same name, has collected nearly Rs 22 crore in its 10-day run and is being counted among the top Marathi grossers of all time. At present, the top spots are occupied by 'Lai Bhaari' (2015) at Rs 33 crore, 'Time Pass' (2014) at Rs 32 crore, 'Time Pass 2' (2015) at Rs 31 crore and 'Duniyadaari' (2013) at Rs 25 crore.
"It is breaking all records for a serious Marathi film. The other top grossers were more of commercial ventures," says Mehra.
BO stats
Rs 21.01 crore
'Wazir' (opening weekend)
Rs 15 crore
'Bajirao Mastani' (week 4; overall: Rs 177.35 crore)