Gangster Arun Gawli's daughter Geeta says biopic 'Daddy' starring Arjun Rampal will hit theatres only after her jailed father gives the nod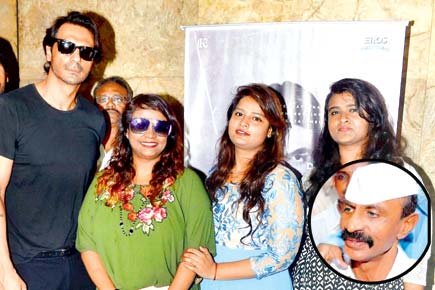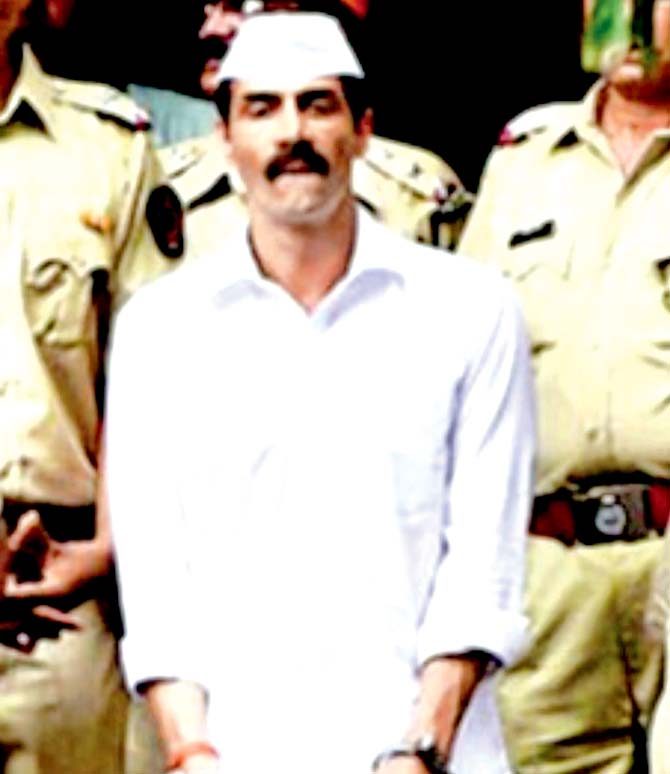 Arjun Rampal in a still from the film
Arjun Rampal's dwindling filmography over the last two years is in stark contrast to the big-banner projects he has been associated with this year. He starred in the Farhan Akhtar-Ritesh Sidhwani backed musical-drama, 'Rock On 2', and features in the sequel to Sujoy Ghosh's 'Kahaani' that releases this Friday.
But the film that's got Mumbaikars excited is the Arun Gawli biopic, where Arjun plays the gangster-politician from Byculla's Dagdi Chawl, notorious for giving the police a slip, and once being found in the storage drawer of his bed by cops.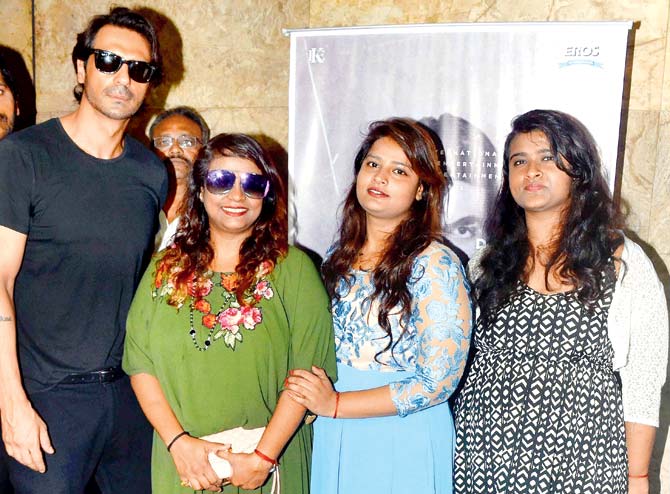 Rampal with Arun Gawli's daughters Geeta, Yogita and Asmita
The strapping Arjun's uncanny resemblance in the film to the petite-framed don, currently lodged in Nagpur jail, has been the subject of chatter. And it only got louder when the film's first teaser was launched yesterday by director Ashim Ahluwalia and Arjun in the presence of Gawli's daughters, Geeta, Yogita and Asmita.
Attracting interest
The ladies seem moved on seeing their father's life playing out on screen. "I have goosebumps. This will be one of the best biopics to have been made. There is a lot of curiosity among people [over it]. I hope the film does well," said Geeta, a corporator from Gawli's party, Akhil Bharatiya Sena.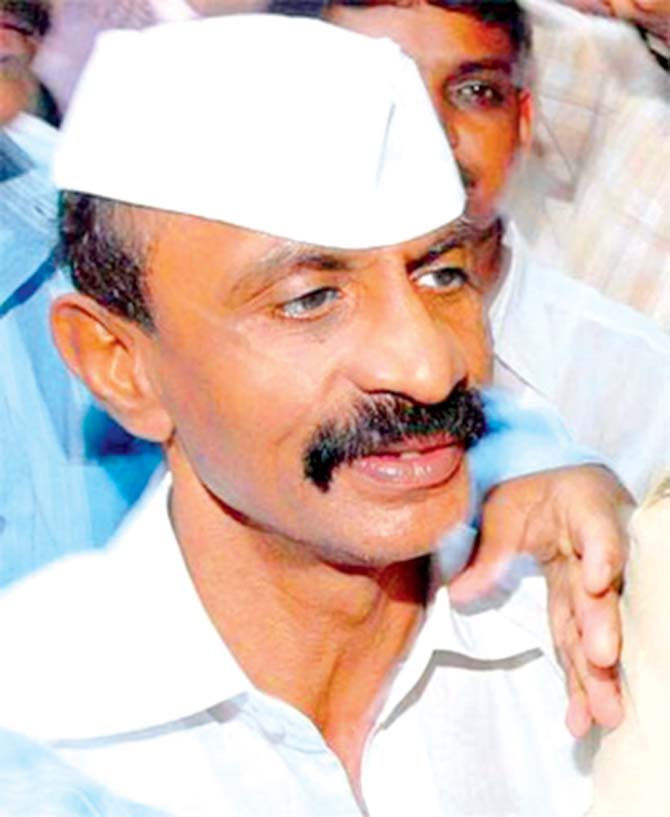 Arun Gawli
Yogita said, "My father is a grounded man and he faced challenges with a lot of courage. The teaser highlights that. He has always wished his people well. I am sure their blessings will work for the film."
The son of a milkman, Gawli had to quit school as a young boy to support the family, and went from being a Rama Naik gang member who offered protection to Dawood Ibrahim's consignments to turning the gun on Dawood's men after Naik was killed.
While the makers of the film haven't announced a release date, Geeta told hitlist that the film would hit theatres only after her father watches it.
"We are planning to show it to him. Until then, it won't release. Maybe we will screen it for him when he is out on parole. I will talk to Arjun about it," she said.
Gawli was sentenced to life imprisonment in a 2008 murder case, and was last out on 15-day parole for his son's wedding in May 2015.
Geeta doesn't anticipate that the film will include objectionable content. "But if there is," she says, "We will request the filmmaker to edit it. We don't want trouble. Arjun Rampal has understood my father's life very well; he has worked hard as you can see from the teaser."