A new song titled 'Baat Ban Jaye' from 'A Gentleman' featuring Jacqueline Fernandez and Sidharth Malhotra is out! Jacqueline and Sidharth are seen having fun on the beach in the song. We bet you can't take your eyes off Jacqueline's hot bod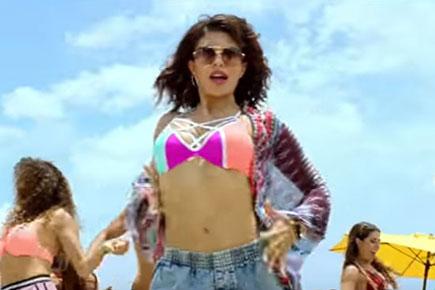 Jacqueline Fernandez flaunts her hot bod on the beach in 'A Gentleman' new song 'Baat Ban Jaye'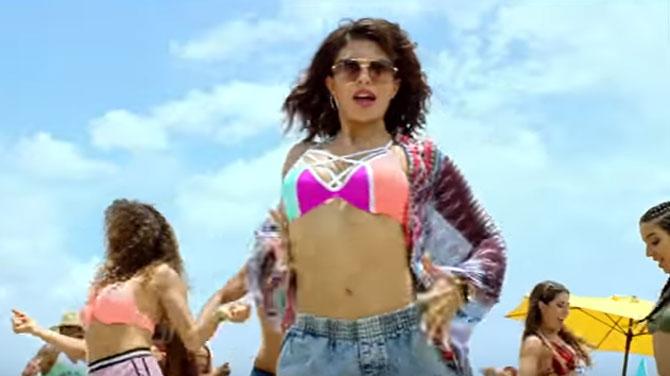 Jacqueline Fernandez flaunts her hot bod on the beach in 'A Gentleman' new song 'Baat Ban Jaye'. Pics/YouTube
A new song titled 'Baat Ban Jaye' from 'A Gentleman' featuring Jacqueline Fernandez and Sidharth Malhotra is out! Jacqueline and Sidharth are seen having fun on the beach in the song. We bet you can't take your eyes off Jacqueline's hot bod. 
Watch 'Baat Ban Jaye' song
In the film, Sidharth Malhotra will have a 'sundar and susheel' avatar, who will go by the name Gaurav, while an alternate personality, Rishi, will see the actor's 'risky' persona.
Sidharth Malhotra trained with French action choreographer Cyril Raffaelli for his part, and says the stunts in this film are more stylised than those seen in his previous actioners. "In the past, I've done action in films like Brothers (2015) and Ek Villain (2014), but for this film, the stunts are more quirky. I'd like to term it popcorn action, given that it is entertaining and doesn't come across as intense or heavy. At the same time, I'd like to point out that no CGI or body double has been used. Most of the action has been done by me," Malhotra told mid- day in an earlier interview.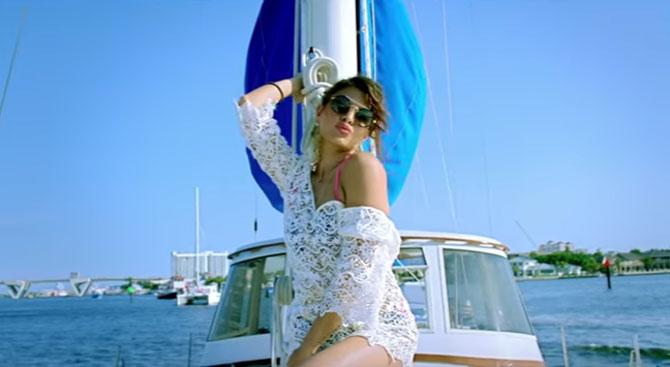 Jacqueline Fernandez in 'A Gentleman' new song 'Baat Ban Jaye'
Jacqueline Fernandez said she had a great time working with her co-star Sidharth Malhotra in 'A Gentleman' and was "super-easy" romancing him on-screen because of his energy.
At an informal chat of the cast and directors of the film with the media, Jacqueline, asked about working with Sidharth, had said, "It was easy to romance Sidharth on-screen. It was super easy. I know I am an insanely happy person but the fact is we actors always get affected by each other's energy. I am surrounded with good people so ya!"
Adding to that, Sidharth had said, "Even I enjoyed romancing her on-screen. She is so energetic and I envy her at times that how could even after long schedule she could manage to stay so much full of energy."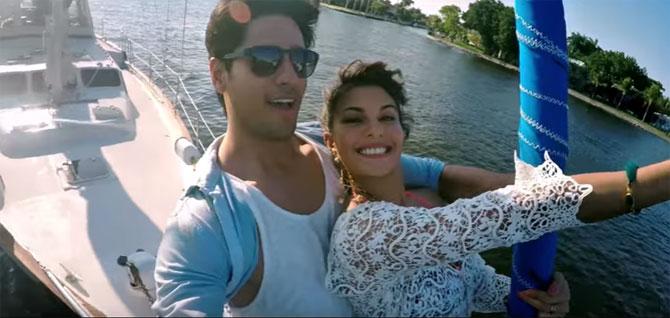 Sidharth Malhotra and Jacqueline Fernandez in 'A Gentleman' new song 'Baat Ban Jaye'
This is the first time the actress attempted action scenes and she is very excited about that.
"This is the first time I shoot with a real gun and it was quite an experience. I loved it! I always wanted to explore the action genres. But girls usually do not get the opportunity to dabble in it, thankfully in this film, my character has it all," said Jacqueline.
The outdoor sequences were shot in Miami, Bangkok, Goa and Mumbai.
'A Gentleman' is releasing on August 25.
Also watch: 'A Gentleman' trailer out: Sidharth Malhotra, Jacqueline Fernandez turn up the heat