Taapsee Pannu turns choreographer for Mulk number Thenge Se as director Anubhav Sinha decides against professional involvement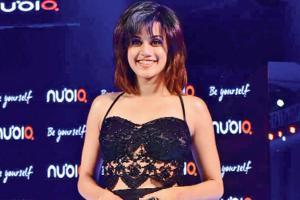 Often eager to take on roles beyond the scope of acting, lead protagonist of Anubhav Sinha's courtroom drama, Mulk, Taapsee Pannu, has put on her dancing shoes to turn choreographer for the song Thenge Se. The peppy track breaks the gravitas of the drama to showcase festivities at Pannu's household — the Mohammed family.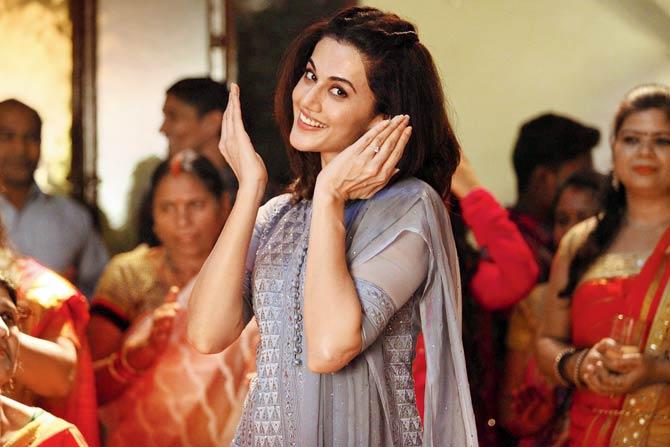 Taapsee Pannu in Thenge Se
Sinha tells mid-day that the nature of his feature offering little scope for the appointment of a professional choreographer, he had decided to direct the two tracks himself. Then, Pannu offered a helping hand. "Since the song was not meant to look like a professionally choreographed one, I wanted a fresh perspective, and Taapsee provided just that. I am impressed with her directorial eye. If she ever wishes to foray into direction, she will do well," says the proud director.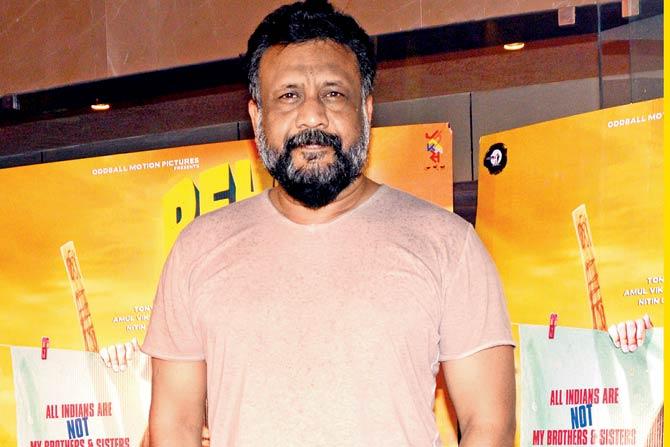 Anubhav Sinha
Pannu, on her part, reveals that Sinha had, in fact, decided to leave the job of choreography to co-stars Neena Gupta, Manoj Pahwa and her, all of who have one stanza each in the track. "Anubhav sir wanted the song to look like a family had simply come together to celebrate. He wanted it to look spontaneous. Hence, he gave the responsibility of choreographing the song to each one of us. I, with the help of [actor-choreographer] Prachi Shah, designed my portion, and sir did not change anything. This song will be special. It has a personal touch to it, after all."
Mulk, also featuring Rishi Kapoor, Rajat Kapoor and Ashutosh Rana, sees Pannu slip into the role of defense lawyer Aarti Mohammed.
Also Read: Madhubala's sister Madhur Bhushan to reveal the most shocking details about the late actor's life
Catch up on all the latest entertainment news and gossip here. Also download the new mid-day Android and iOS apps to get latest updates