Aamir Khan apparently avoided liaising with SRK and chose to get his 'pk'. trailer attached to 'Happy New Year' through exhibitors. But, no-more-a-friend Ajay Devgn had no such inhibitions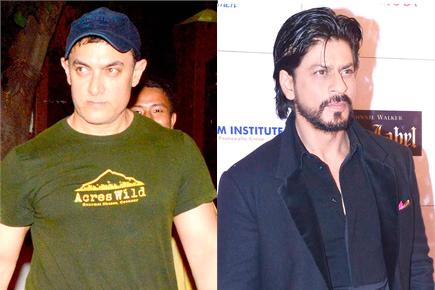 Shah Rukh Khan and Aamir Khan
Industry grapevine is abuzz with talk that Aamir Khan has managed to attach the theatrical trailer of his upcoming film, P.K., to Shah Rukh Khan's Diwali release, Happy New Year, without exchanging a single word with the latter.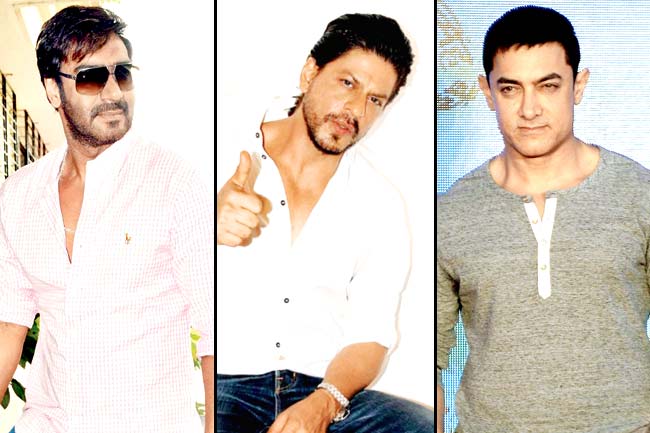 Ajay Devgn, Shah Rukh Khan and Aamir Khan
A source close to Aamir said that he has chosen to bypass SRK and is directly going to multiplexes for the trailer. "Aamir was very keen to have the trailer released on Diwali like he did in case of his previous films such as Taare Zameen Par, Ghajini and 3 Idiots. But then he did not call up Shah Rukh with the request. Instead, he has got it done by speaking to the exhibitors," the source added.