Musician Amaal Mallik backed Priyanka's claims by revealing that he himself has faced similar politics resulting in him doing less work in the Hindi film industry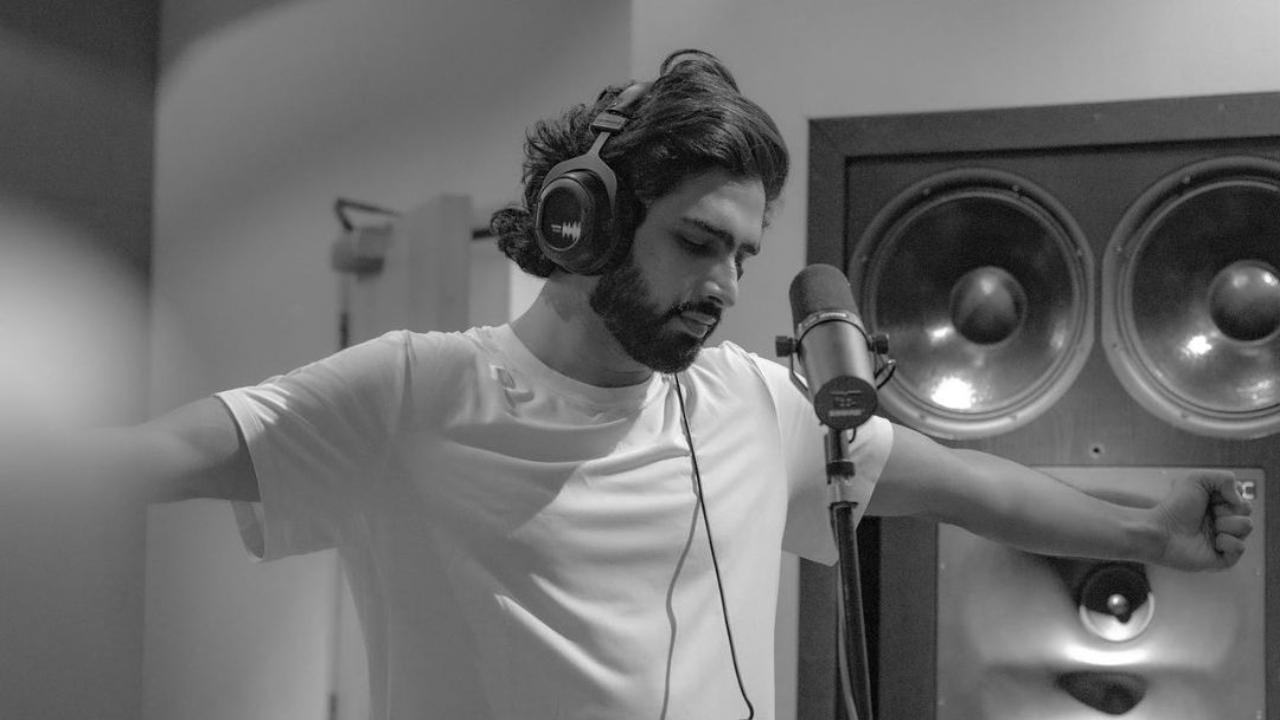 Amaal Mallik. Pic/Instagram
Priyanka Chopra Jonas's recent interview with Dax Shepard for his podcast titled Armchair Expert has causes furore on the internet. The actress claimed that she was 'pushed into a corner' in Bollywood and was not being cast which made her move to Hollywood. She also said that she 'had beef with people' and was tired of the politics.
Priyanka's comment on the Hindi film industry generated various kinds of response. Musician Amaal Mallik backed Priyanka's claims by revealing that he himself has faced similar politics resulting in him doing less work in the Hindi film industry. 
ADVERTISEMENT
Sharing a news article mentioning Priyanka's statement, Amaal wrote, "Well it's something that I face on a daily basis. When fans ask me why I don't do as many Bollywood films ? Now you know. The truth about campism, bootlicking & powerplay within #Bollywood needs to come out more often. See what they tried to do to this amazing woman."
Amaal and his younger brother, singer Armaan Mallik, are the sons of composer Daboo Malik. Their grandfather was the acclaimed veteran composer Sardar Malik and their uncle is Anu Malik. Amaal made his debut as a composer with Salman Khan's 'Jai Ho' in 2014. He also debuted as a singer with 'O Khuda' from 'Hero' in 2015
When a Twitter user pointed out that he got a big debut in Salman Khan film which is not common for most musicians, Amaal responded, "#SalmanKhan sir heard my music randomly go check my interviews about this…Yes my father worked for the movies with the khan family and I owe my debut to him. But I failed in #JaiHo and had to face the same struggles a new comer would face. No work for a year or more."
In another tweet, Amaal shared a nine pointer explaining why he no longer does extensive work in the Hindi film industry and prefers independent music. "My music has worked irrespective of the stars in them, but last few years seeing me do less film work has made young fans of mine a little worried, hence I'm giving them the clear PICTURE
A) I refuse most remixes.
B) I refuse to suck up to power mad people.
C) Can't take instructions from non musical people about music.
D) Can't do the sweet talking all the time.
E) Can't work without the right remuneration.
F) Not part of any producer director camp
G) I'm usually replaced by the composers that 'LISTEN' and say 'Ji Sir' all the time.
H) I can't butter people & do the constant ass licking they have to in order to become their little pets/ puppets to get one song here and there…."
Also Read: Kangana Ranaut claims Karan Johar 'banned' Priyanka Chopra in Bollywood over her friendship with Shah Rukh Khan