Ajay Devgn is lending a helping hand to good friend Shreyas Talpade for his directorial debut 'Poster Boys'. The actor will lend his voice to the trailer of the film that stars the Deol brothers — Sunny and Bobby along with Talpade in lead roles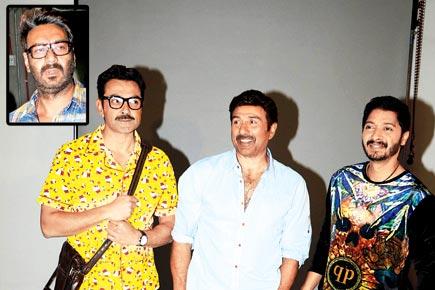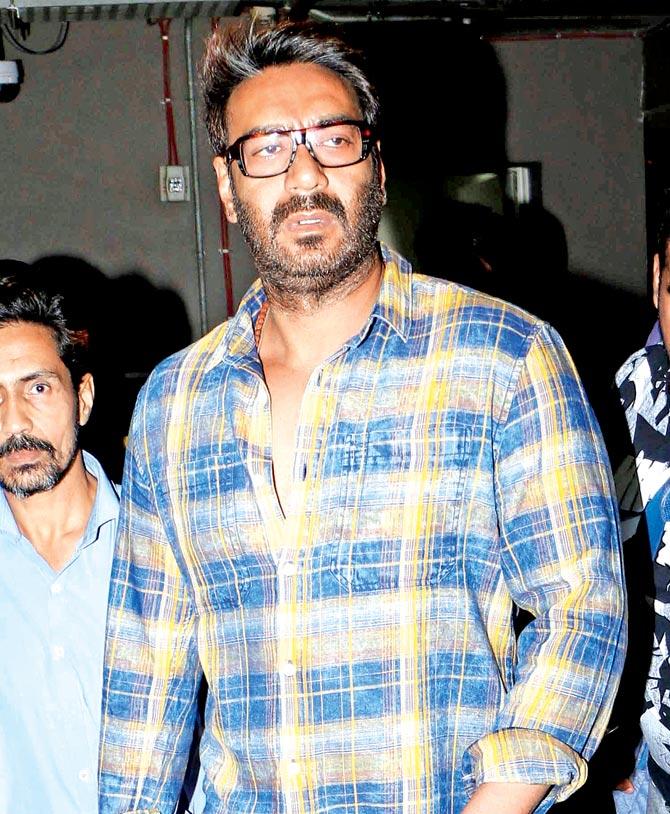 Ajay Devgn
Ajay Devgn is lending a helping hand to good friend Shreyas Talpade for his directorial debut 'Poster Boys'. The actor will lend his voice to the trailer of the film that stars the Deol brothers — Sunny and Bobby along with Talpade in lead roles.
Confirming the development, Talpade says, "Ajaybhai has been aware of Poster Boys since its inception. When I showed him the first cut of the trailer, he was happy with the way it had shaped up. He could not stop laughing."

Bobby Deol with brother Sunny Deol and Shreyas Talpade
Poster Boys is inspired by a real-life incident about three men, who are shocked to find their pictures being used as part of a vasectomy campaign.
As Devgn is known for his comic streak, Talpade felt including his voice to the antics of the protagonists would provide added interest to the comedy. Adds Talpade, "He has always been supportive. I am honoured that he's part of my directorial debut."
The film, slated to release in September, is a remake of Talpade's 2014 Marathi production of the same name, which was directed by Sameer Patil and starred Dilip Prabhavalkar, Hrishikesh Joshi, Aniket Vishwasrao.
Devgn and Talpade, who have earlier worked in Golmaal 3 (2010) and Golmaal Returns (2008), are currently shooting for the fourth outing of the franchise.