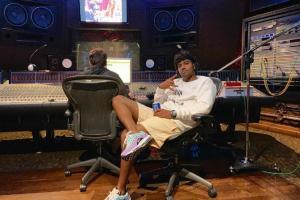 Amith is an Sri Lankan/ American Hip-hop Artist who was originally Born In Sri Lanka. By the grace of his grandmother Amith and his family were blessed to come to America on a green card visa for a better life.
His Hip-hop influences started in middle school as the African American culture took him in as one of their own and taught him a lot about being a minority in American culture while embracing the hip hop community. Amith was fascinated by the culture and felt like he was at home with it. He started slowly cutting through the accent and language barrier difficulties he was facing. Speaking slang every day and hearing his friends freestyle over beat boxing during lunch hours made him study the process that would later lend to his craft.
After graduating from high school and dropping out of college he immediately went in to working on his own music and building relationships throughout the music business. He came across building relationships with artist and business executives like Swizz Beatz, Ne-Yo, Mark Pitts, and the list goes on.