Actress Anangsha Biswa talks about the unfair rules of the Hindi film industr, nepotism, and the debate of the insider and outsider.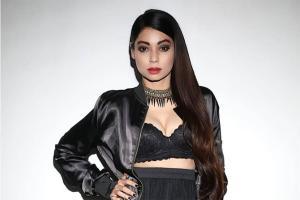 Picture Courtesy: Official Instagram Account/Anangsha Biswas
Actress Anangsha Biswas says she has realised that the rules in the Hindi film industry are unfair and proudly calls herself an outsider.
Actor Sushant Singh Rajput's untimely death on June 14 has sparked a heated debate about "insiders and outsiders" and nepotism in Bollywood.
"I am a theatre actor, I'm trained in acting from Sydney. In my initial years I thought I would learn and prove my talent, and get ahead in my career. Soon I realised that the rules of this industry were unfair," Anangsha said.