Arijit Singh is at it again. As usual, he has taken to social media to express his displeasure over the recreation of 'Pal Pal Dil Ke Paas', the chartbuster from the Dharmendra-Rakhee-starrer 'Blackmail' (1973)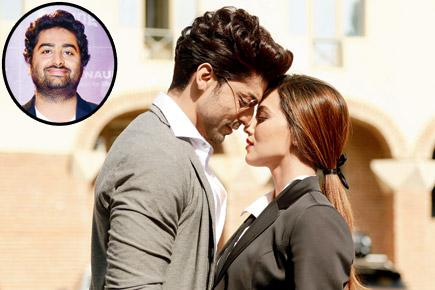 Gurmeet Choudhary and Sana Khan. Inset: Arijit Singh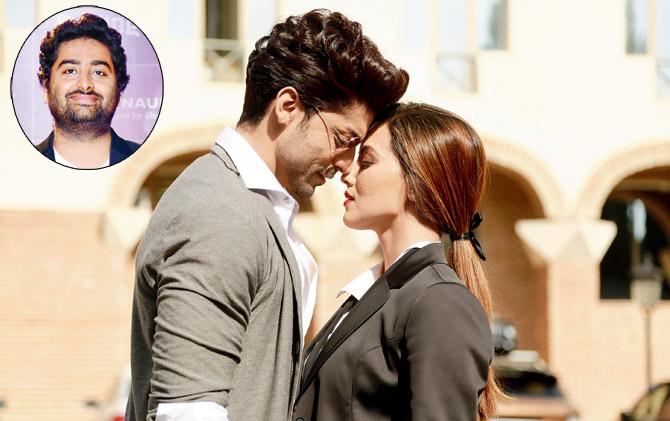 Gurmeet Choudhary and Sana Khan. Inset: Arijit Singh
Arijit Singh is at it again. As usual, he has taken to social media to express his displeasure over the recreation of 'Pal Pal Dil Ke Paas', the chartbuster from the Dharmendra-Rakhee-starrer 'Blackmail' (1973).

The song has been reprised in Vishal Pandya's 'Wajah Tum Ho' featuring Gurmeet Choudhary and Sana Khan. Arijit and Tulsi Kumar have lent their voices to the number. Arijit ranted on Facebook, "I do not understand why people act smart for no reason. Abhijit Vaghani (music composer), you did not have to tune my voice to this extent. I am so ashamed of this rendition and I so love the original. Good luck with your music bro, but, honestly, your sense of tuning and ruining the classic tune is a classic one. Keep up the good work. You are a talented music producer, but I am so done with you. Thank you for making me hear the worst song master ever, thank you for retuning my voice so much that I don't even recognise (it anymore).

Thank you really for cheating me. If I knew you will change the mix later, I wouldn't have sung this [song]. A classic insult to the original song." Instead of venting his ire on Facebook, the singer should have just asked the makers to find someone else to render the track, no?