Faced with a Rs 3 crore lawsuit from Bata for an allegedly defamatory comment, the makers of Jolly LLB 2 are likely to delete reference to the footwear brand from the film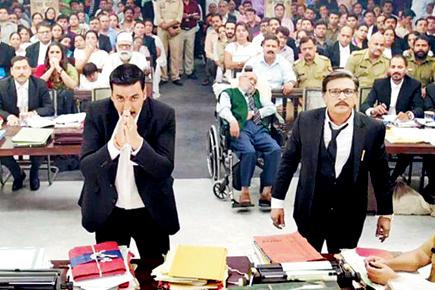 Akshay Kumar, Annu Kapoor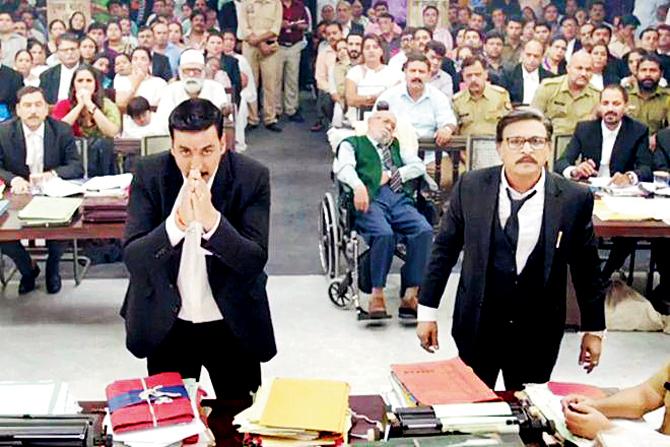 Akshay Kumar (left) and Annu Kapoor in a still from the film
Faced with a Rs 3 crore lawsuit from Bata for an allegedly defamatory comment, the makers of Jolly LLB 2 are likely to delete reference to the footwear brand from the film.
The film's trailer, which was unveiled last month, showed lead actor Akshay Kumar engaged in argument with Annu Kapoor, who says, "Bata ka joota pehan kar, tuchchi si terricot ki shirt pehan kar, saala humse zabaan ladha raha hai."
A month ago, legal firm Kocchar & Co, on behalf of Bata India, had shot off legal notices to Akshay, Fox Star and director Subhash Kapoor, over the 'derogatory' dialogue. Delhi High Court lawyer Neeraj Grover, partner at Kochhar & Co., informed, "A suit for injunction and damages of Rs 3crore has been filed by Bata against Fox Star studios (producers) and Jolly LLB 2 unit. Faced with the lawsuit, Fox Star undertakes to delete reference of Bata and immediately remove the trailers with defamatory reference."
However, Bata will pursue legal remedies against the use of its name in Jolly LLB 2, said Grover, adding, "The producers cannot simply wash their hands off by submitting an undertaking to delete the defamatory reference after over a month of the release of trailer, which has received several million views."