'Absolutely marvelous', 'It's a gem' and 'Flawlessly outstanding' are some of the initial reactions garnered by Shoojit Sircar's directorial 'Piku' starring Amitabh Bachchan, Deepika Padukone and Irrfan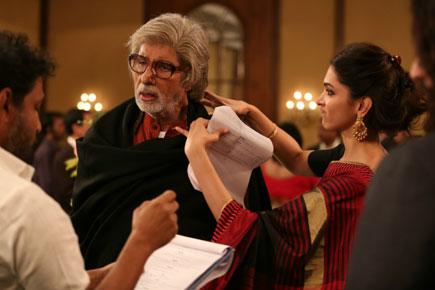 Bollywood celebs raise a toast to Big B, Deepika's 'Piku'
'Absolutely marvelous', 'It's a gem' and 'Flawlessly outstanding' are some of the initial reactions garnered by Shoojit Sircar's directorial 'Piku' starring Amitabh Bachchan, Deepika Padukone and Irrfan. From Ranveer Singh to Shraddha Kapoor, celebrities took to micro-blogging site Twitter to appreciate the performance of the cast and even lauded its storyline.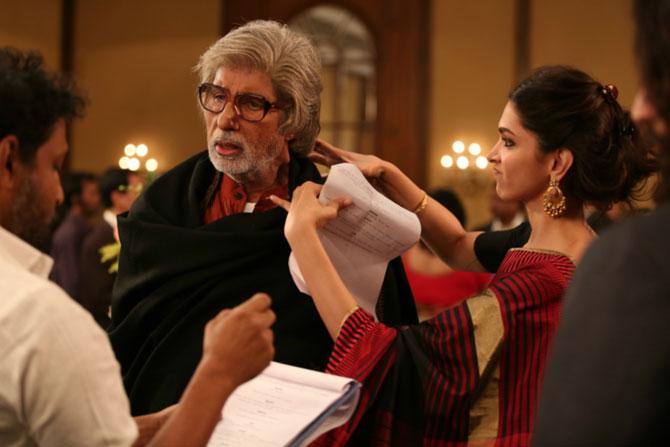 Amitabh Bachchan and Deepika Padukone on the sets of 'Piku'
'Piku' explores the sometimes sweet, sometimes bitter relationship between a father and a daughter, played by Amitabh Bachchan and Deepika Padukone.
With a tag line 'Motion Se Hi Emotion', the film promises to take the audience on an emotional road trip. Written by Juhi Chaturvedi, 'Piku' is slated to release on Friday.
Here's how celebrities have reacted to the film:
Ranveer Singh: PIKU...Absolutely marvelous! @ShoojitSircar @writeonj take a bow! RIP-ROARING (!) heart-warming, endearing & poignant...sheer quality! Pure magic in th performances by @SrBachchan @irrfan_k & a career-best display from @deepikapadukone..Bravo!! (And no, I'm not being biased)
Shraddha Kapoor: Guyss u have to watch #Piku coz it is suchhhh a cute film & @SrBachchan @irrfan_k @deepikapadukone are sooo amazing & lovable!@ShoojitSircar
Aditi Rao Hydari: It's Friday tomorrow....#Piku day! Yaaaay! #Countdown
Neha Dhupia: Watched #piku, it's a gem. Congrats to the talented team @deepikapadukone @SrBachchan @irrfan_k n @ShoojitSircar...Loved every bit of it! I want to watch #piku again...Caus I can't stop smiling! Thankyou for this gem @deepikapadukone @irrfan_k @SrBachchan @ShoojitSircar.
Nimrat Kaur: Found myself dreading the interval point in @PikuTheFilm, the only thing that shouldn't be there in it! Has to be savoured uninterrupted! Can't get over the flawlessly outstanding Piku! BRAVO @ShoojitSircar @SrBachchan @deepikapadukone @irrfan_k. Sleeping with a smile tonight..
Anurag Basu: Can't remember the last time I laughed so hard #Piku is outstandingly adorable @SrBachchan @irrfan_k @deepikapadukone @ShoojitSircar Hatsoff
Masaba Gupta: Deepika @deepikapadukone thank u for inviting me to the PIKU experience. what a terrific job by all 3 actors.a lovely,light breeze of a film