It's almost impossible to disconnect the Mumbai local trains from Hindi films. Be it action or a romantic scene, filmmakers have made it a point to shoot at least one scene on Mumbai's lifeline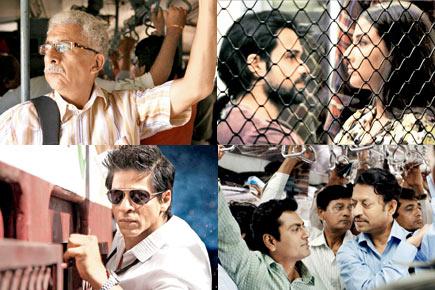 Wouldn't you agree that Salman Khan's train stunt in Kick might have appeared a lot more real in a Mumbai local train? We feel the same too. For some reason, our city's local trains have always made their presence felt in a Hindi film, especially when the story is set in Mumbai. Be it action or a romantic scene, filmmakers have made it a point to shoot at least one scene on Mumbai's lifeline. hitlist recalls a few movies where the jampacked multiple-wheelers became the backdrop of a filmi tale...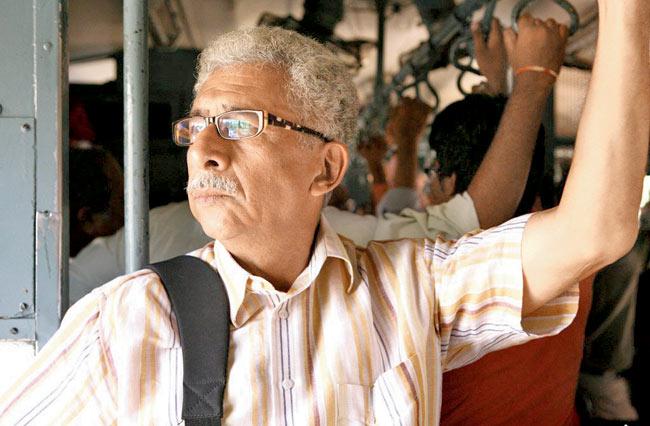 A Wednesday (2008)
Lowdown: An unlikely hero, Naseeruddin Shah, arises when one fine day, he misses his daily commute — thus inadvertently saving his own life — but ends up losing his "local train" friends. As a result, he sets out to set things in order by eliminating the terrorists responsible for the cowardly terrorist attack on a train.

Ghulam (1998)
Lowdown: Marlon Brando's troubled character in On the Waterfront (1954) — by which Ghulam was heavily influenced — wouldn't have done what Aamir Khan's did. To prove a point to his cronies, the likeable tapori runs on the track, up against a heading train, narrowly escaping death.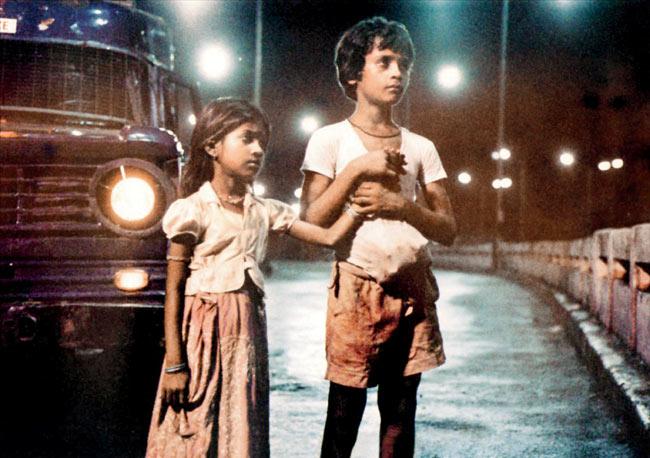 Salaam Bombay! (1989)
Lowdown: From the very first scene in this Mira Nair masterpiece till the very end, the Indian Railways have an integral part to play throughout the film. So much so the protagonist kid comically named Chaipau — along with his fellow urchin friends — are mostly noted with local trains running in the background.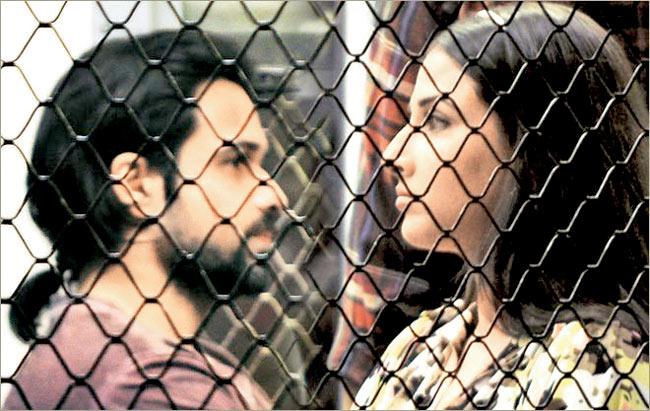 Ghanchakkar (2013)
Lowdown: Quirky is the word that comes to mind when one thinks of this Emraan Hashmi-Vidya Balan starrer. Falling short of its potential, the film might have got carried away. Say what you may about it, but there's no denying that the climax had to unfold where it eventually did — in a local train compartment.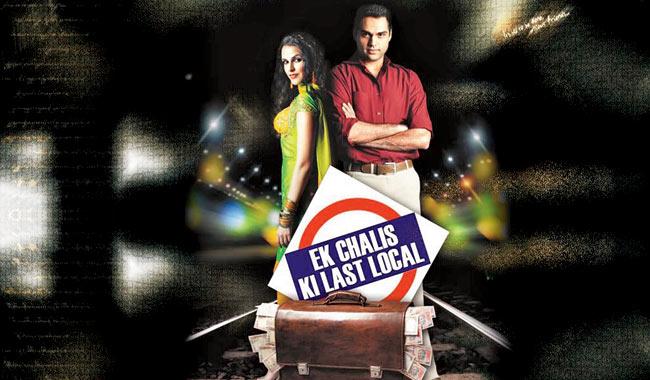 Ek Chalis Ki Last Local (2007)
Lowdown: Two strangers bump into each other one lonely night as they miss the last local train. What happens next is a series of fortunate as well as unfortunate events — entertaining, nonetheless — which might have not happened, had Abhay Deol's and Neha Dhupia's characters boarded the train on time.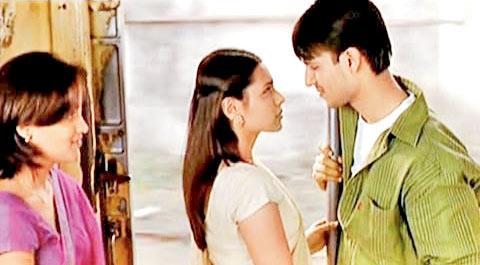 Saathiya (2002)
Lowdown: Never before did a Hindi remake of a Tamil film incorporate Mumbai flavour as beautifully as this one. Starring Vivek Oberoi and Rani Mukerji, much of the initial romantic drama, including the heroine's challenge to the hero, happens in a local train.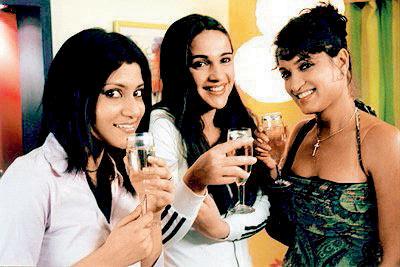 Page 3 (2005)
Lowdown: In this award-winning Madhur Bhandarkar film, the journalist essayed by Konkana Sen Sharma might hobnob with Page 3 personalities but when her work is done at night after attending all the socialite parties, she goes back home like a commoner on local train.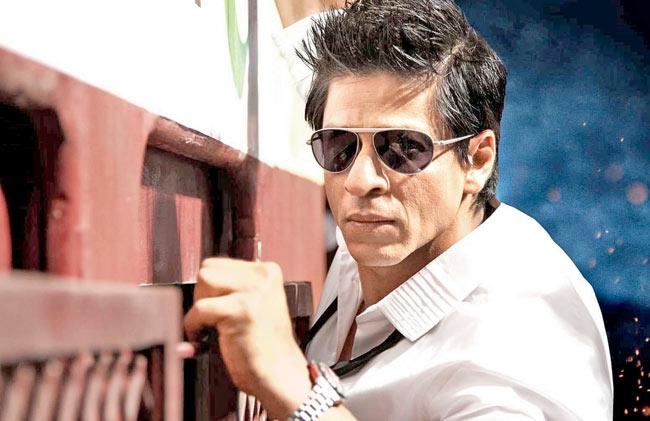 Ra.One (2011)
Lowdown: At the end of the day — or at the beginning — a Mumbai-based superhero is not bound to hang on to a local train for his daily commute. However, Shah Rukh Khan's character does exactly that in this ambitious project. The only difference being he's doing so amid his action stunts.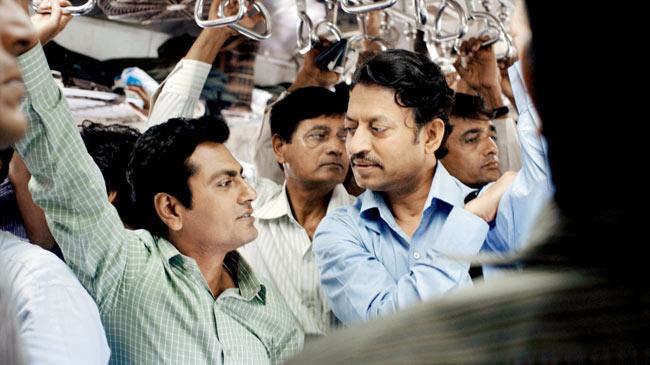 The Lunchbox (2013)
Lowdown: So much of this heartwarming film happens in a local train. Commuters are chopping vegetables for dinner while Nawazuddin Siddiqui's talkative yet affable character is a stark contrast to Irrfan Khan's reticent gentleman. The clincher is Irrfan's goofup in assuming that an elderly woman has groped him.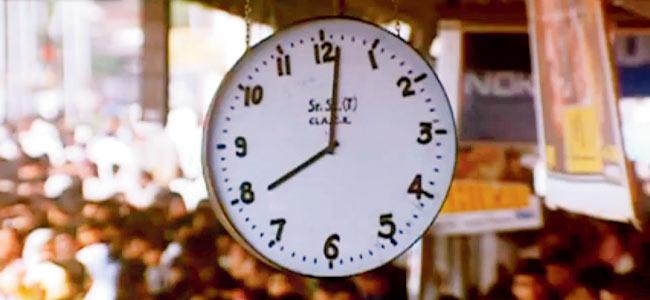 Dil Hi Dil Mein (2000)
Lowdown: The dreamy-eyed Kunal catches a glimpse of Sonali Bendre on a crowded railway platform, while waiting for the 8 am local. As expected, he tries to see her again at the same time and the same place — hoping she'll catch the same local train again — the following day.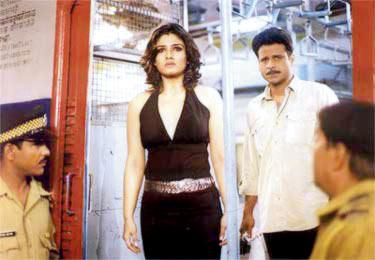 Jaago (2004)
Lowdown: Based on real-life events, a schoolgirl is raped by three drug addicts in front of fellow passengers who choose not to intervene. Directed by Mehul Kumar, this film not only highlights the dark side of the city but also the callousness that is often mistaken for normalcy.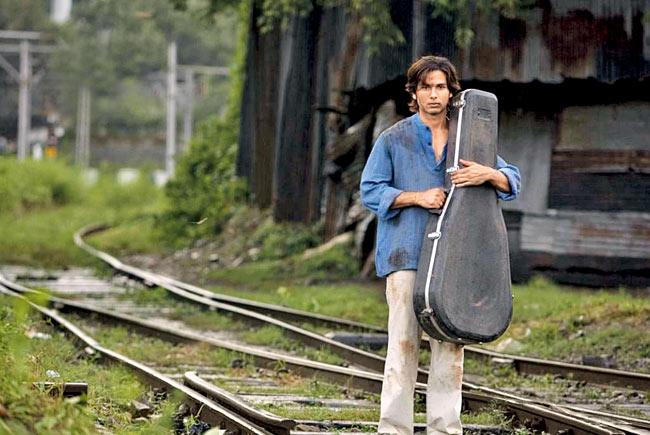 Kaminey (2009)
Lowdown: In this Vishal Bhardwaj film, Shahid Kapoor's character is constantly seen around railway tracks. In one sequence, he's running like a racehorse on the track while in another, he's dispassionately holding his guitar.