Akshay Kumar and Sidharth Malhotra-starrer 'Brothers' manages to pack quite a punch at the box office, but is a long way off from being declared a hit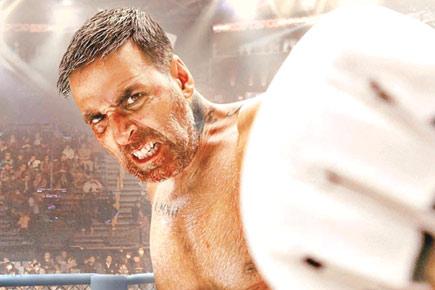 Akshay Kumar in 'Brothers'
Akshay Kumar and Sidharth Malhotra-starrer 'Brothers' has, to some extent, salvaged the box-office, which had slowed down courtesy the previous week's releases, 'Bangistan' and 'Jaanisaar'. The sports drama received mixed reviews, but has managed to gross Rs 52.08 crore in its opening weekend.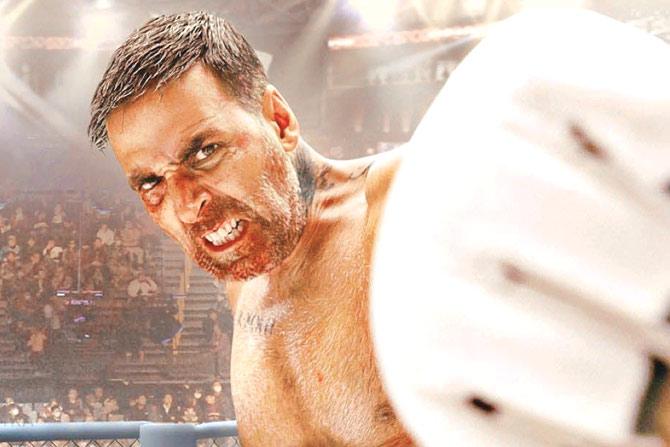 Akshay Kumar in 'Brothers'
Trade analyst Taran Adarsh says though the film collected only Rs 15.20 crore on day one, it witnessed "excellent growth" on Saturday (Independence Day) — Rs 21.43 crore. However, the numbers fell on Sunday to almost as much as it had garnered on its opening day.
Trade expert Amod Mehra explains, "Fortunately, today is a holiday too on account of the Parsi New Year and if the film manages to pull the audience to theaters, it can reach the safety mark eventually. Being a big budget movie, it has to do a minimum business of Rs 100 crore to be considered a hit."
Industry sources suggest that Brothers, which is made on a budget of nearly Rs 80 crore, is expected to recover Rs 40-45 crore through sale of satellite and music rights as well as overseas business. It is Akshay's third outing this year after 'Baby' and 'Gabbar Is Back', which also did reasonably well at the BO.
Last week's other release, 'Gour Hari Dastaan: The Freedom File', opened on few screens and had to content itself with some critical appreciation, adds Mehra.
The figures of Ajay Devgn's 'Drishyam', in its third week, remained more or less steady and in the weekend, took a big jump of Rs 4.50 crore. However, it was nearly a 60 per cent drop from the previous week's collections.
BO stats
Rs 52.087crore
'Brothers' (opening weekend)

Rs 10.55crore
'Drishyam' (week three; overall: Rs 68.67 crore)

Rs 6.67crore
'Bajrangi Bhaijaan' (week five; overall: Rs 316.67 crore)