Rajpal Yadav is the latest guest on 'Celebrity Pet Parents 2'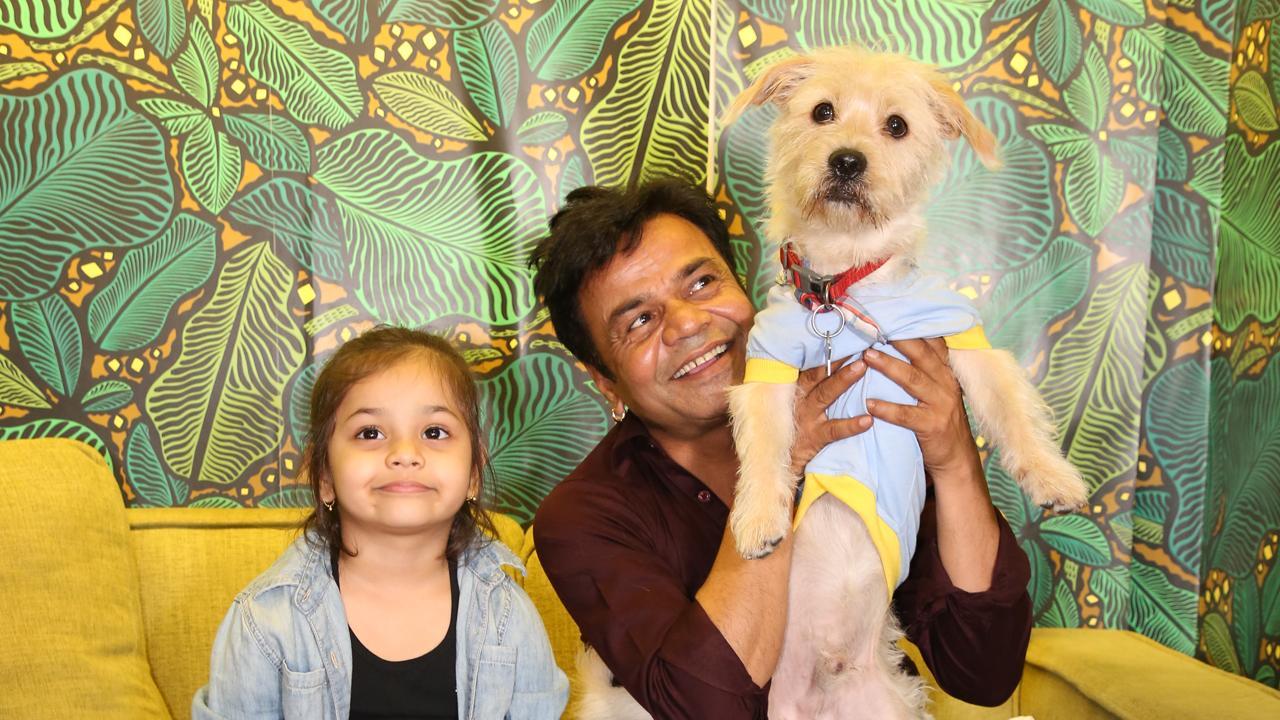 Rajpal Yadav with daughter Rehanshi and Buddy
Comedian and actor Rajpal Yadav shares the story of how his dog Buddy entered his life. The actor has launched his show 'Paltu Life' that will feature interviews and information for the welfare of animals. Yadav admits that he was afraid of dogs after a scary incident as a child and shares how he got over his fear.
ADVERTISEMENT
Sharing the childhood incident he said, "As a child, I had once been attacked by dogs. I ran for my life and was ultimately saved by a farmer. Since then my mind was filled with fear about dogs."
Speaking about how he slowly worked towards getting rid of his fear he added, "For the film 'Jungle' I had to shoot with a snake, that too King cobra. The caretakers don't remove their poison or break their teeth, they treat the snake like their own child. In the film my death takes place because of the snake. Since it was my first film I gathered all my guts and with the help of the action master I pulled off that scene. I vowed never to do it again."
Soon after John Abraham and Anurag Kashyap came in to change his thoughts about dogs. "My friend Anurag approached me for a film about a watchman and a dog, that's when I started feeding dogs and trying to be friends with them. The film didn't work out but Anurag helped me get attached to dogs. Another incident took place with John Abraham in Mauritius, the dogs were as tall as John! I observed how John made friends with the dogs though nobody in that area had the guts to approach them. I realised that if I give them love they could be friends with me too."
Watch video to know more!
Also Read: Celebrity Pet Parents 2! Jasmin Bhasin: Rambo loves attention and needs kisses from girls Have you watched `Bheed` in the theatres?