In 'Chak De! India', Sagarika Ghatge played a headstrong hockey player, who dumps her cricketer boyfriend. Exactly 10 years on, she is rumoured to be in a relationship with Zaheer Khan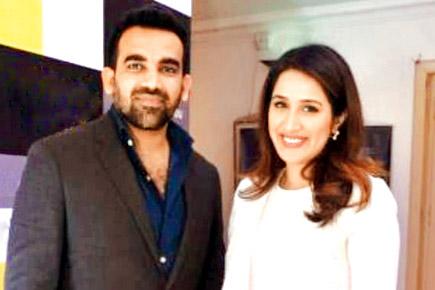 Zaheer Khan and Sagarika Ghatge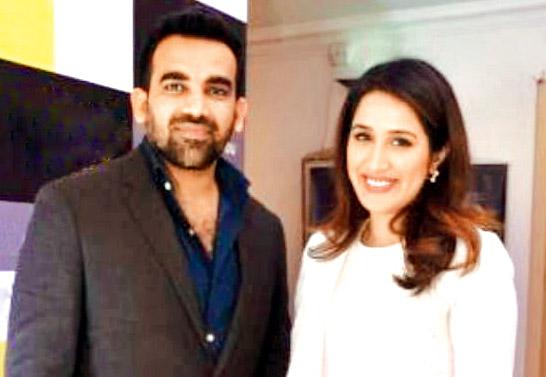 Zaheer Khan and Sagarika Ghatge
In the 2007 film Chak De India, Sagarika Ghatge played a headstrong hockey player, who dumps her cricketer boyfriend for undermining her passion for hockey. Exactly 10 years on, in an irony of sorts, she is rumoured to be in a relationship with former Indian speedster Zaheer Khan.
We hear that the couple has been dating for five months. They made their first public appearance together at cricketer Yuvraj Singh and actress Hazel Keech's Goa wedding last December.
Photos: Dhoni, Sourav, Sachin, Zaheer attend Yuvraj Singh-Hazel Keech's Delhi reception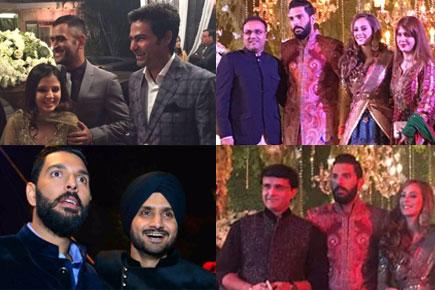 However, it doesn't seem like Sagarika is ready to talk about this new innings just yet. "I have no idea what are people thinking," she says.
A few giggles later, she adds, "Let's just say I am in a very happy space right now (which she reiterates at least thrice while fielding posers on Zaheer). I have never spoken about my personal relationships. In fact, I have never spoken about anything to the press. Personal space is not for discussion."
Also Read: Zaheer Khan and Sagarika Ghatge spotted together yet again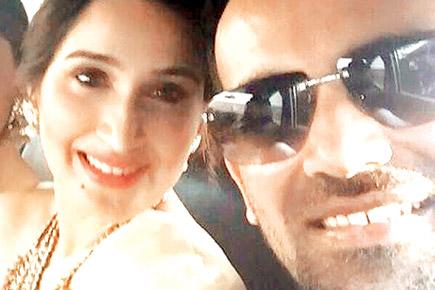 Asked about the pressures of dating a cricketer, she evasively answers, "I will remain just the way I am: low profile as ever. Why should I be any different just because I am linked to someone? I am not the kind who can put up a farce. I have no shame in admitting that I draw into my shell easily and come out only when I have to speak. I have big respect for Zaheer's game and before you ask, yes he will watch my film (Irada) when it releases."
Also read: Zaheer Khan's rumoured girlfriend Sagarika Ghatge has a royal lineage
The actress, who stars alongside Arshad Warsi and Naseeruddin Shah in Irada, says she had a whale of a time on set. "I play a character who is all heart. She strongly believes in justice. It is a novel film with a sensitive subject. Though most of my scenes are with Arshad, I would stay back on set and watch Naseer saab give his shots. For me, working with an actor of his stature is the biggest high."