Besides featuring in music videos and Bollywood, Yuvika Chaudhary has also participated in reality shows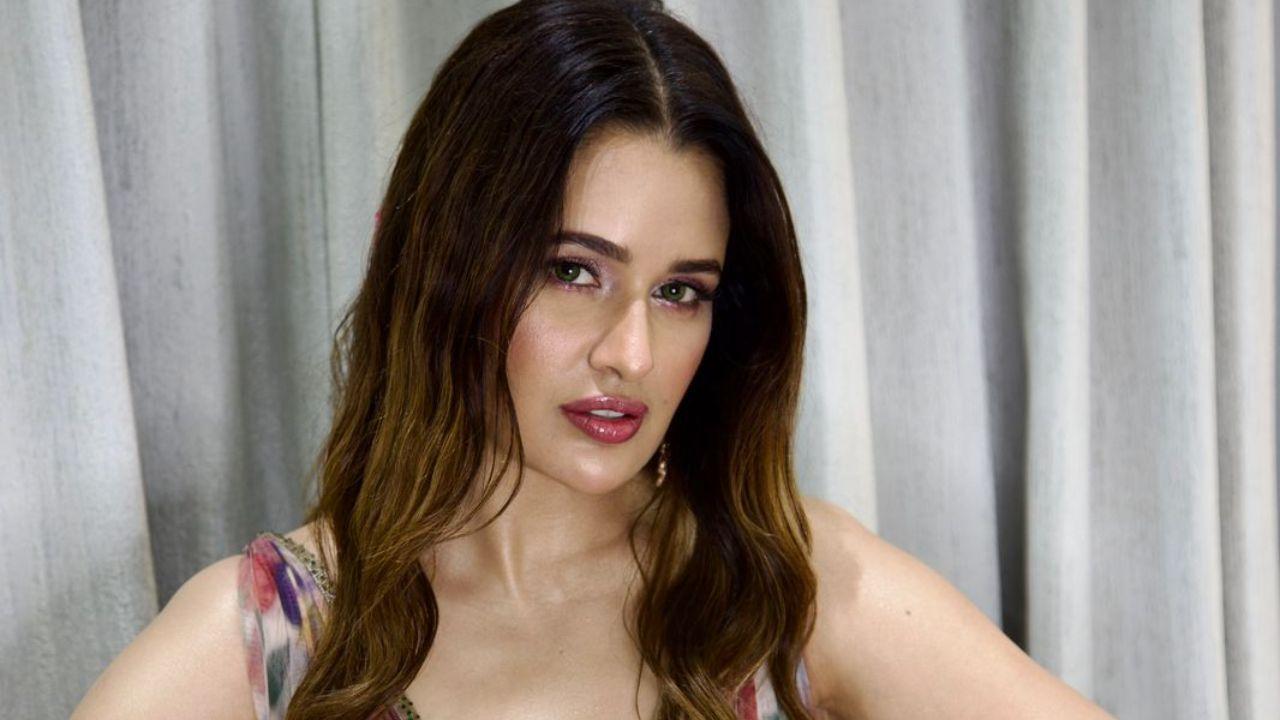 Pic Courtesy: PR
For those in the know, need not be introduced to the name of 'Yuvika Chaudhary'. But, for the 'still-unversed', let us tell you that, Yuvika Chaudhary has been a prominent face in the world of Bollywood, modelling as well as music videos. It's truly applaudable that, in such a short span of time, Yuvika Chaudhary has climbed the ladder of success in such a short duration of time.
Also Read: Yuvika Chaudhary and Prince Narula spend time together during lockdown
ADVERTISEMENT
After having established herself in the world of showbiz and entertainment, Yuvika Chaudhary is now all set to venture into something where she has never been before- singing! Yes… you heard t right! The svelte beauty Yuvika Chaudhary is now all set to become a singer.
Also Read: 15 years of Om Shanti Om: Here's how Deepika Padukone landed the role opposite Shah Rukh Khan without audition
Speaking exclusively to Mid Day Online, Yuvika Chaudhary said, "I really liked the mood, rhythm and the 'musical ambience' of the Punjabi song that I have sung. Trust me when I say that, before this, I never ever even had thought of trying my hand in singing, even though there have been quite a few of my friends and my relatives who did feel that I should try my hand in singing as well. That time, I used to simply laugh it off and had never given it a serious thought. So, the other day, when Prince and me were just sitting and chilling, the idea of this song came about all of a sudden. It was Prince who told me to give it a try since it was an extremely peppy song. And, after rehearsing it for a few times, I gave it my all in the final shot. And the result was like Wow… simply wow!! And that is how the whole song thing came about. Trust me, even though I was a bit reluctant at first, but, today, when I hear my voice in the final product, Prince and I just cannot believe that it's me and my vocals in the song! All that I want to tell everyone out there is… "Just watch out for my song and I simply hope that all of you like and enjoy the song as much as we enjoyed making it and I enjoyed singing it".
Yuvika Chaudhary has featured in music videos like 'Tere Khyalan', 'Chalo Jeete Hain' 'Sajjna Ve Sajjna', 'Tera Mera Naam Sohneya', 'Pyar Hoya Ae', 'Kudi Sweet' to name a few. As for Bollywood, she has done films like 'Om Shanti Om', 'Naughty @ 40', 'Toh Baat Pakki!', 'Lakeeran' etc… Has Bigg Boss 16 lived up to your expectations?