Makers of 'pk' toyed with three drunken titles and apparently reworked the original story as it sounded similar to a Hollywood film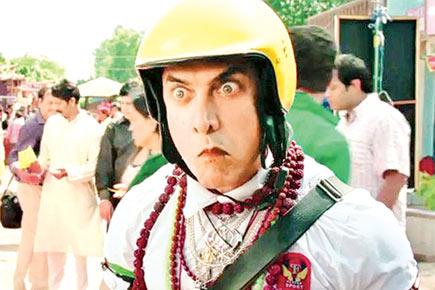 Aamir Khan in 'pk'
The making of Rajkumar Hirani's 'pk' has taken almost five years but not many know the reason behind the delay. Apart from creative issues, the film's title underwent a few changes before the makers settled for 'pk'.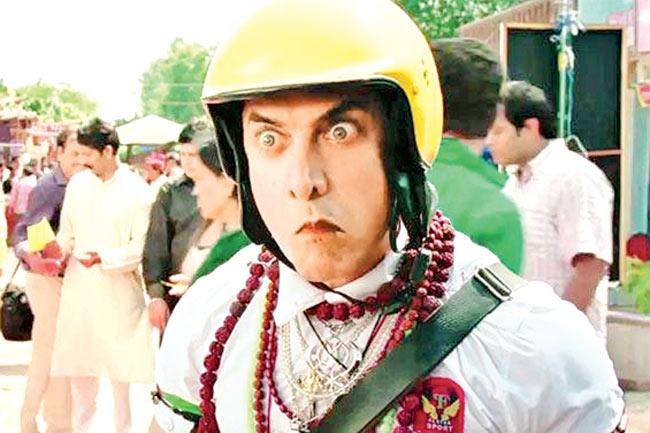 Aamir Khan in 'pk'
A source says Hirani had to scrap the original script after he was told that it was similar to Christopher Nolan's 'Inception'. Adds the source, "He had narrated the story to someone close to him but that person pointed out that the script bore great resemblance to the English film. He binned it and reworked the script, changing the entire tone and angle."
That was not all. The original title of the film had to be changed thrice. "It was initially called 'Ek Tha Talli' but was changed to just 'Talli' as around that time, Salman Khan's 'Ek Tha Tiger' had released. Then it was renamed as 'Peekay' before Hirani decided to stick to 'pk'," the source suggests.
The filmmaker's spokesperson confirms the buzz about the title dilemma. "We did toy with several titles before Raju Hirani decided on 'pk'. 'Ek Tha Talli' was one of the options," he states.
The spokesperson adds that the film will not have any static anti-drinking warnings, notwithstanding the title. Reportedly, lead actor Aamir Khan had strongly reacted to the Censor Board's insistence to insert such warnings in the Shah Rukh Khan-starrer, 'Happy New Year'.