Acto Anuj Saini who makes his debut with Rajkumar Santoshi's 'Gandhi Godse-Ek Yudh' will be seen playing the role of a professor in this fictional tale of a historic event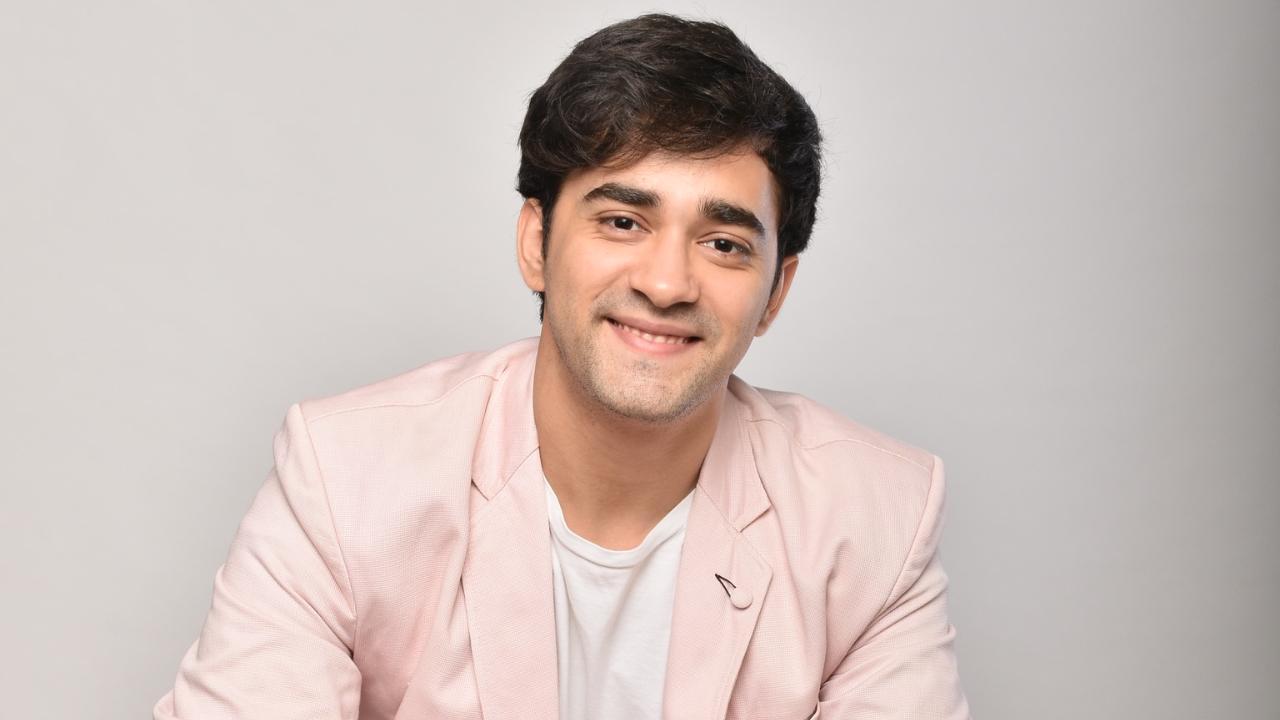 Anuj Saini. Pic/PR
After doing theatres, 2500 auditions, and 80 plus ad films, actor Anuj Saini is all set to make his big Hindi film debut with Rajkumar Santoshi's upcoming film 'Gandhi Godse-Ek Yudh'. The film is set in the period right after when Godse shot Gandhi. However, the film takes a fictional route of Gandhi surviving the attack and meeting his attacker in the prison and a fiery debate follows. 
Talking to mid-day.com about his character Anuj Saini said, "I play the role of Naren and I am playing a professor in the film. I play the love interest of a character named Sushma. As a professor, I sometimes have classes with Gandhiji. Sometimes we support each other."
ADVERTISEMENT
Even though the film focuses on a sensitive time in the history of India with a fictional twist to it, Anuj was never sceptical about it being his debut film. "Yes, the film centers around the time of our history which is quite sensitive. But then when I said yes to the film, when Raj sir gave me the narration, immediately after hearing the narration I wanted to do the film because, in this film, the real hero is the content. Unfortunately, a lot of films in the past year have not worked really well in Bollywood. But after hearing this narration, I was very clear that this is something very out of the box. and the real hero, the primary thing in the film is content. I did not want to debut in a typical rom-com that everyone is doing. I want to try something new. 
The film also marks the debut of Tanisha Santoshi, daughter of Rajkumar Santoshi. "While shooting with her it did not feel like she was working on her first film. Her acting is so good that it felt like I am working with an experienced actor. It was a very good experience to work with her and hope to work with her again," Anuj shared.
Anuj was also all praise for the senior filmmaker. "I was very nervous before I met Raj sir. When I met him for the first time, he made everything very comfortable for me. After the first meeting, it felt like I know him for 20 years. I got to learn a lot from him. I feel like Raj sir is not just a director, he is whole film school. The way he narrates, teaches us, the way he directs, it is something else. I worked with a  lot of directors before but working with him like I got to know so much not only about acting but about a lot of other things as well; a lot of other things that happen behind the camera as well. I was constantly there on the shoot, I was seeing him direct other people and observed his thought process."
Also Read: Director Rajkumar Santoshi on his film 'Gandhi-Godse: Ek Yudh': Presenting both sides without being partial
Before making his way to the movie world, Anuj gained experience working in theatres and ad films. When asked how his past experience helped him with his debut film, he said, "Ad sets and film sets are almost the same, because ad film directors have also directed a lot of films. The equipment and the team members are the same. Working in 80-plus commercials and theatre gave me confidence and helped improve my craft and one more thing that helped me improve my craft was giving auditions. I have learned by giving auditions. I have stood in lines for 10 hours. This whole process has helped me a lot in improving my craft. It is a step-by-step process."
'Gandhi Godse-Ek Yudh' will be released in theatres on January 26. The film will see a box office clash with Shah Rukh Khan-starrer 'Pathaan'. Talking about the clash, Anuj said, "My personal take on this is that I want both films to work. I want mine to be superhit and Pathaan to also be a superhit. Both films should work as both are different genres. I really wish both films to do really well."
"Exciting news! Mid-day is now on WhatsApp Channels

Subscribe today by clicking the link and stay updated with the latest news!"
Click here!