Punjabi star Diljit Dosanjh, who is part of upcoming Shahid Kapoor-starrer 'Udta Punjab', is said to have bought a plush flat in Khar, Mumbai to pursue his Bollywood dreams further
Diljit Dosanjh
Before the Hindi film industry and critics give their verdict on Diljit Dosanjh's debut Bollywood performance in Udta Punjab, the Punjabi actor-singer has made it clear that he is here to stay.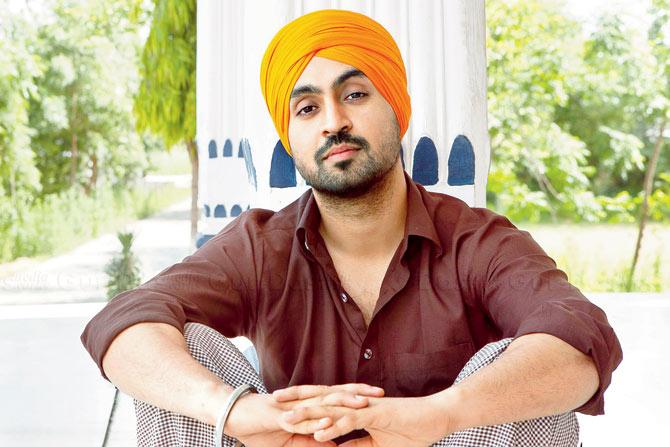 Diljit Dosanjh
Well, literally.
Keen to settle in India's film capital and bag more Bollywood projects, Diljit has apparently loosened his purse strings to buy a 3BHK in the plush Western suburb of Khar. It was on the advice of industry gurus that Diljit invested in the R10-crore property, thereby ensuring his availability all the time to find more work in B-Town.
A source says, "It is a three-bedroom house on the 12th floor of a Khar highrise. He has been hunting for a house for the last one month and has finalised this one a few days ago. He has bought the flat since he needed a place to stay in Mumbai because of his work commitments," informs a source.
Over the next few days, the actor has promotional activities and dubbing work for his upcoming projects. "He is required to be in the city for promotions of Udta Punjab and also for the dubbing for Punjabi film Sardaar Ji 2 at a studio in Oshiwara. He will also visit the sets of a TV show soon to promote the latter. Then he has narration sessions for Hindi films for which he is supposed to be in Mumbai and that's why having his own house was an important move," adds the source.
Diljit remained unavailable for comment. A source says, "He will shuttle between Punjab and Mumbai because he doesn't want to give up doing Punjabi films. Buying a house here only means that he wants to stay here and expand his Bollywood network."