'Haseena Parkar' portrayal by Apoorva Lakhia probably falls short of words while explaining how pointless this attempt is and aimlessly beats around the bush. The film stars Shraddha Kapoor as Haseena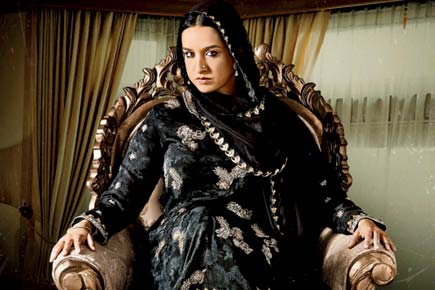 'Haseena Parkar' - Movie Review
U/A; Biopic
Director: Apoorva Lakhia
Cast: Shraddha Kapoor, Ankur Bhatia, Siddhant Kapoor
Rating: 

One would probably fall short of words while explaining how pointless is 'Haseena Parkar', the latest movie by Apoorva Lakhia, starring Shraddha Kapoor. Besides being an utterly exhausting watch, the movie is dull and completely devoid of perspective. Biopics, in my opinion, are either made to pay tribute to the subject or make an example of their misdeeds. Crime dramas usually take the latter route, spicing up the narrative with thrill and grit, for the purpose of entertainment. Lakhia's gangster drama is a rather superficial fare which allows you to dig nothing about Haseena Aapa. The film unfolds as a courtroom drama with Haseena (played by Shraddha) taking us through her journey - a childhood spent in the burqa, modest upbringing, love for her brother, a cocooned marriage that ends on a bloody note and how a simpleton turned into Mumbai's most revered femme don. That's a lot of good material you'd say but despite sitting through all of it, one wouldn't ever know who she really was. It's Lakhia's failure that he never tries to bring on screen the human being his muse was.