After having pursued her acting course at New York Film Academy, Elnaaz Norouzi started modelling ever since then. Mid Day Online spoke to her exclusively on the occasion of Valentine's Day 2023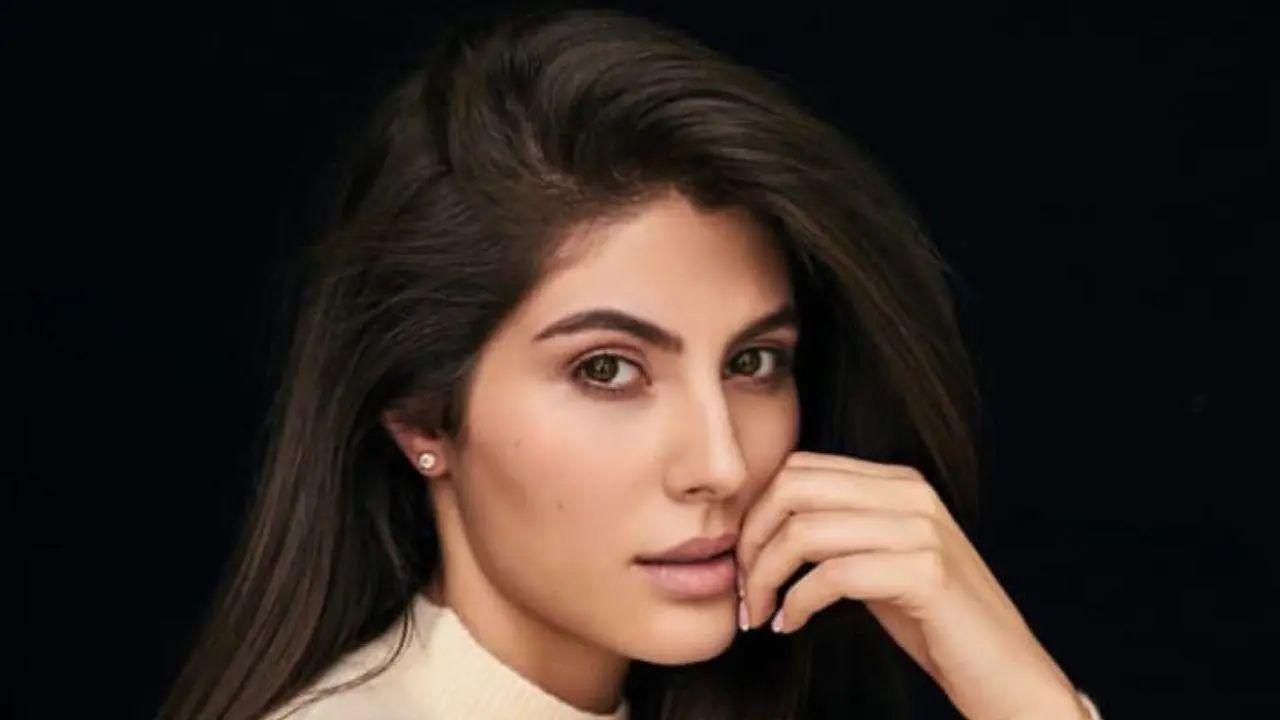 Pic Courtesy: PR
After having pursued her acting course at New York Film Academy, Elnaaz Norouzi started modelling for various brands. She got her big break in 'Sacred Games'. Post that, there has been no long back. She spoke to Mid Day Online on the occasion of 'Valentine's Day 2023'
When was the first time you realized / understood the significance/ importance of Valentine's Day?
I think we don't really understand what it is. For us, Valentine's Day has become a day which you are supposed to spend with your partner with your loved ones, your lover or whoever you are dating, and it becomes such an important day in the calendar and also for sales! Honestly speaking, I don't think it has anything to do with love anymore as such.
ADVERTISEMENT
Also Read: Valentines day 2023: Best places to celebrate V-Day in Mumbai with your partner
Who was your first Valentine? Please be honest… Honesty appreciated…
My first Valentine was definitely my mother. I remember, during my growing up days in Germany, obviously Valentine's Day was very, very big for us. Before I was dating someone, I would always go out with my Mom to celebrate Valentine's Day. Because, for us, it was all about celebrating love. And, I love my mom the most. And apart from it, my very first 'Valentine' obviously was my first boyfriend back there in Germany. (smiles)
Do you think that the concept of Valentine's Day has been misinterpreted?
Maybe to some extent yes. It has become like a forced or a compulsory thing, or commercialized where huge sales of chocolates, sweets and beautiful things go up. I believe when you are in a relationship, you try to express your love to that person every day. It should not be like you keep one special day or wait for that day to express your love. It should come naturally, it should not be forced upon. As I said my first Valentine was my mom, it's not only about romance and love it can also be celebrating with friends. Last Valentine's Day I had lunch with my friends, I was with them all the time.
Is Valentine's Day only about romance and love? Or can that day be celebrated for friendship as well?
Yes, of course. It is about the celebration of bond between two people. It can be between friends, siblings or lovers.
Which is the best book on Valentine's day that you have read?
Not really.
Also Read: I was thirteen when my parents were going through a divorce, says Elnaaz Norouzi
Can you recall your most memorable Valentine's Day?
My memorable Valentine's Day was just a few years back with my boyfriend. I spent my entire day with him, back then, we were in so much love. So much so that it becomes so special, because it was our day dedicated to each other… so every minute we spent became special.
What type of a Valentine are you? Card-Roses types/ romantic poems types or the candle light dinner types? Or is there anything besides these?
I love roses and candles. I love the entire idea of romantic gestures, which is an integral part of Valentine's Day. I would love to go out on a boat for a romantic date or candle light dinner, which should be an intimate affair, cozy and not many people allowed, or a picnic on a high end mountain, less people around…. That's my perfect idea of a perfect Valentine's Day.
Has anyone rejected your Valentine's Day proposal or have you rejected any Valentine's Day proposal?
Hahaha. No never!
If you had to choose a Bollywood celebrity as your Valentine, whom would you choose and why?
Shah Rukh Khan is my dream partner and I wish to celebrate my Valentine's Day with SRK. Shah Rukh Khan is the 'King of Romance' in Bollywood. From lending his coat to a woman to being by a lady's side in the time of need, King Khan has always proved to be a true-blue gentleman. I can't think of anyone apart from Shahrukh Khan.
If you had to choose a Hollywood celebrity as your Valentine, whom would you choose and why?
If I had to choose a Hollywood celebrity for a Valentine date, I would choose Ryan Gosling or Gerard Butler.
Do you have any special plans for this year's Valentine's Day?
This year on Valentine's Day, I don't have any plans because I don't have anyone special in my life. Sad. Yeah…
It's a given that you will definitely have many admirers. In that case, have you ever received any card or gift from a secret admirer? If yes, what was it and what was your reaction to it?
Not from any specific secret admirer as such. But, last year, on Valentine's Day, I got a whole lot of flowers to my house ... some from my fans, some from my friends and I really appreciated all the love I received.
In your opinion, is Valentine's Day the most romantic day of the year?
Yes… it is the most romantic day of the year! But, we can make some other day also equally romantic to celebrate love… (smiles)
"Exciting news! Mid-day is now on WhatsApp Channels

Subscribe today by clicking the link and stay updated with the latest news!"
Click here! Are you happy with MC Stan`s win on Bigg Boss 16?