'Jeena Isi Ka Naam Hai' ends with a note on the statistics of female fortitude in India. The rest of the film doesn't even attempt to make a strong case in its favour. Yes, there are a few fleeting references, but that's about it. For most part, this movie is all talk, a little much of it. Social drama on women's empowerment and feminism intertwined with romance is a silly concoction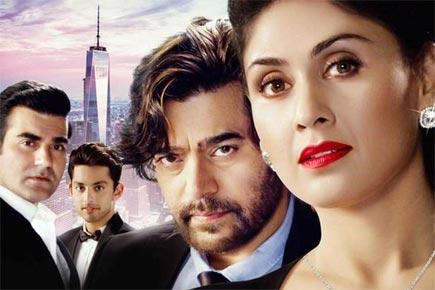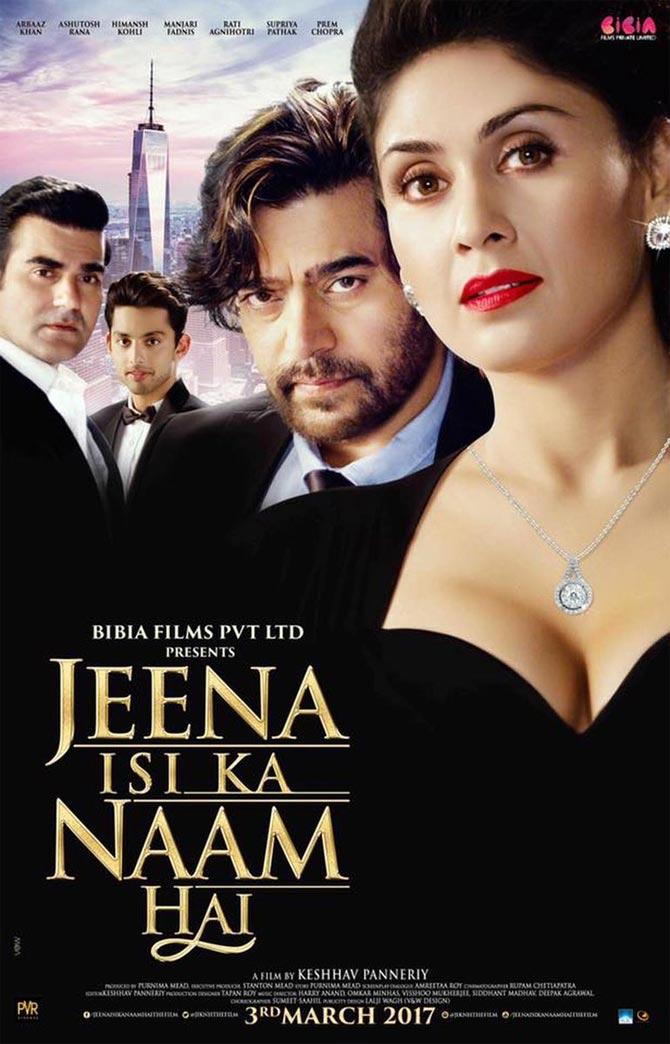 'Jeena Isi Ka Naam Hai' poster
'Jeena Isi Ka Naam Hai'
U/A; Drama
Director: Keshhav Panneriy
Cast: Arbaaz Khan, Manjari Fadnnis, Himansh Kohli, Ashutosh Rana, Rati Agnihotri, Prem Chopra, Supriya Pathak
Rating: 

ADVERTISEMENT
'Jeena Isi Ka Naam Hai' ends with a note on the statistics of female fortitude in India. The rest of the film doesn't even attempt to make a strong case in its favour. Yes, there are a few fleeting references, but that's about it. For most part, this movie is all talk, a little much of it. Social drama on women's empowerment and feminism intertwined with romance is a silly concoction.
Sounds convoluted? It's much worse than you can possibly imagine. A dreamy, romantic girl has grown up amidst misfortunes. Ill-treated by her parents, who only care about their male children. She is estranged from her first crush, her first boyfriend and married off to a Rajput despot. Treated like a slave seems fine with her till she gets pregnant, and her husband suggests abortion. She escapes to Mumbai and then to America, marries a really kind man and lives happily ever after.
Now, that's too convenient, nay? What's worse is that the film takes almost three hours to come to the point and along the way the usual tropes welcome us -- long songs, longer scenes and melodrama, which seems to last an eternity.
The length could have been forgiven if the film wasn't such an excruciating experience.
Devoid of any logic, there are limousines with different number plates on the front and back, there's snowfall in Rajasthan, a scribe from a regular Hindi glossy makes it to Manhattan Times and turns into a war correspondent in Iraq.
A quivering Manjari Fadnnis, with her limited acting chops, is left to evolve from an not so confident, bullied young girl to a feisty and powerful writer. With barely any script to support her, it's no surprise that she does a dismal job, despite the innocence she brings on screen. There's Arbaaz Khan, utterly wasted as the supportive suited-up millionaire, who falls in love with her.
Ashutosh Rana is hardly menacing; dramatic, sure, but that doesn't translate to good. The only one trying to render some dignity to the story is Supriya Pathak. Which finally brings us to shayari spurting Prem Chopra, who is reduced to caricature. Look what Bollywood has done to its most dangerous baddie!
The choppy editing and ridiculous screenplay make this film absolutely avoidable.
Unintentionally funny, with oh-God-too-much gyaan, this could send you off to coma. Don't let the makers' tall claims about showing 200 locations give you false hopes.
"Exciting news! Mid-day is now on WhatsApp Channels

Subscribe today by clicking the link and stay updated with the latest news!"
Click here!