Saif Ali Khan, who's been in the eye of a storm since his return from New York, flew off to Switzerland with wife Kareena Kapoor Khan. The couple were accompanied by their son, Taimur. It's his first trip abroad
Kareena Kapoor Khan and Saif Ali Khan take son Taimur on his first international trip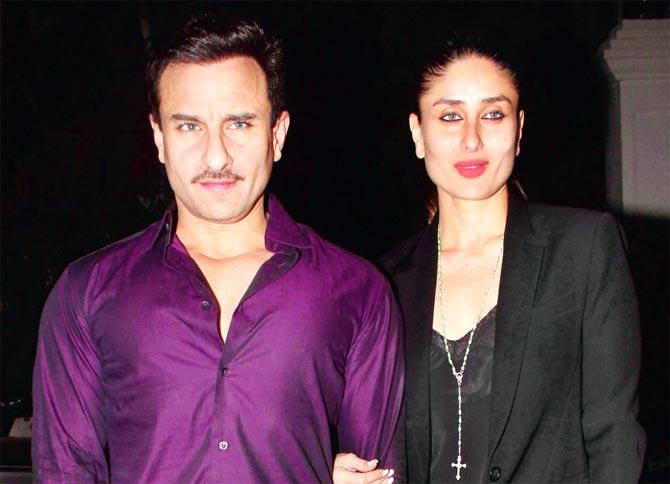 Saif Ali Khan and Kareena Kapoor Khan
Early on Tuesday, Saif Ali Khan, who's been in the eye of a storm since his return from New York, flew off to Switzerland with wife Kareena Kapoor Khan. The couple were accompanied by their son, Taimur. It's his first trip abroad and since the baby is only seven months old, the Nawab and the Begum have opted not to stay in a chalet this time in Gstaad, but have booked a suite in the Royal Gstaad Palace for their two-week stay.
A year before they tied the knot on October 16, 2012, Kareena and Saif had taken their first international holiday in the Swiss Alps and mesmerised by the beauty and tranquillity of the snowcapped town, as also its people and local cuisine, the actress had made her beau promise that he would bring her back there every year, for the rest of their lives. It's a promise Saif has been keeping since the last five years.
Also read: Kareena Kapoor Khan celebrates Taimur Ali Khan's 7th month birthday

Two months after their wedding, the couple brought in Christmas and New Year in Gstaad. The following year, Kareena's mother Babita, and sister Karisma, joined them there. "If you hold a gun to my head and ask for my last wish, I'd want one last holiday in Gstaad. It's the most beautiful and romantic place in the world," the 36-year-old actress told Pune Mirror before taking off to her favourite holiday destination, pointing out that though she loves Mumbai and its wonder world, sometimes it's nice to go somewhere where no one talks about Bollywood movies or music.
Also read: Kareena Kapoor Khan hits back at trolls shaming her for 'abandoning' son Taimur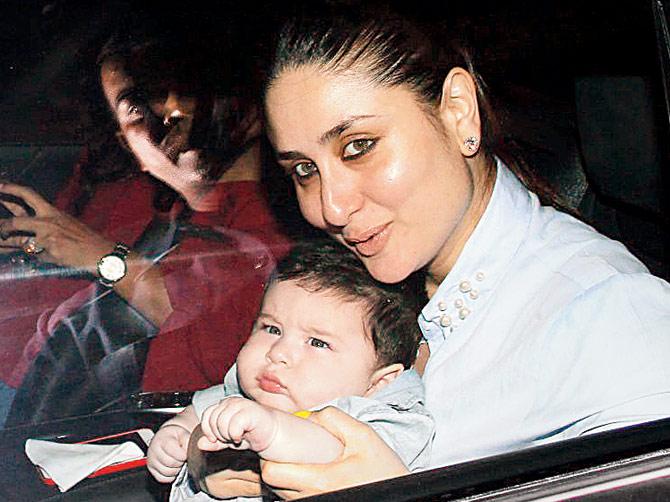 Located in the German-speaking area of the Canton of Bern in South West Switzerland, Gstaad is a popular destination with the jet-setting crowd. The Palace, located atop the town, is known to safeguard the identity of its guests zealously and is frequented by the rich and famous, including billionaire tycoon Maurice Amon and Hollywood actress Julie Andrews. Elizabeth Taylor, Richard Burton, Roger Moore, Prince Charles and Princess Diana also stayed there, owing to the staff's efficiency at keeping everything strictly private.
It leads down to the town promenade lined with the most expensive luxury boutiques, quaint bookstores and German and French restaurants. Kareena Kapoor Khan plans to do a bit of shopping there. "I'm not a back-packer; I'm a luxury traveller. I like to relax and shop when on vacation and am completely cut off from the city," says Kareena, adding that while Saif will go skiing, she will treat herself to spas and massages. The couple also plans to attend yoga sessions together while sipping on organic milk, a signature of the region.
Also read: Kareena Kapoor Khan takes a dig at paparazzi, talks about Taimur and Saif Ali Khan's orange shorts
In the past, the duo has attended the New Year Music Festival hosted by Princess Caroline Murat, as also two classical music festivals, the Sommets Musicaux de Gstaad and the Menuhin Festival Gstaad. This time they will be attending the 'Gstaad Promenade Party' which takes place annually in August and opens up the trendiest bars with live music and a '60s vibe for all-nighters.
The actress, who will jump into shooting her first film post-pregnancy, the Rhea Kapoor-produced Veere Di Wedding, admits that she has not taken a family holiday in a long time and won't be taking one anytime soon after this. The romcom, which is headlined by four women and directed by Shashanka Ghosh, will be shot in a three-month marathon schedule in Delhi starting this September. The actress is said to be romancing web series 'Permanent Roommates' actor Sumeet Vyas in the film.