Set in the 1970s, 'Mission Majnu' is a patriotic thriller with a love story at its core, showcasing one of India's most covert operations of taking down Pakistan's efforts of a nuclear attack. Kiara watched the film at a private screening in the city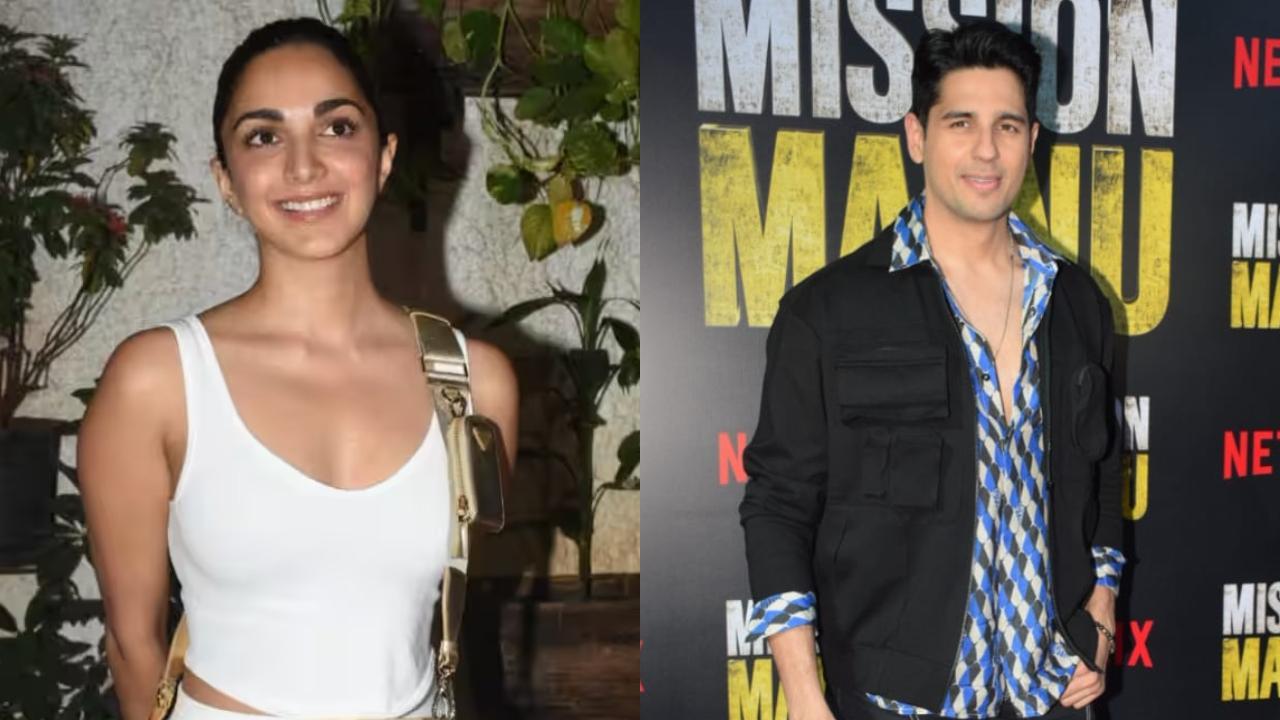 Kiara Advani and Sidharth Malhotra/ Pic- Yogen Shah
The cast of upcoming film 'Mission Majnu' held a special screening for the members of the film industry on Tuesday night. Among others, the screening was also attended by Sidharth Malhotra's partner and actress Kiara Advani. 
Post the screening, Kiara took to her Instagram stories to praise the film. "An outstanding performance from India's Majnu! Must Must watch!! A beautifully executed film. Huge congratulations to the entire team."
ADVERTISEMENT
At the screening, the paparazzi teased Kiara with their rumoured wedding date of February 6. Kiara was seen blushing as the photographers teased her. There are reports doing the rounds that the couple have fixed February 6 as their wedding day and will be tying the knot in Rajasthan.
Meanwhile, the trailer showcased Sidharth as a RAW operative who travels to Pakistan to learn more about that nation's nuclear capabilities and whether they are planning a bomb with India as its target. Similar to 'Raazi', Sidharth marries a Pakistani woman after falling in love with her in order to establish his identity in the nation and his cover. He works as a tailor during the day and is a superspy for India at night.
Set in the 1970s, 'Mission Majnu' is a patriotic thriller with a love story at its core, showcasing one of India's most covert operations of taking down Pakistan's efforts of a nuclear attack.
Directed by Shantanu Bagchi and produced by RSVP and GBA, 'Mission Majnu' is all set to premiere exclusively on the OTT platform Netflix from January 20, 2023.
Apart from this, Sidharth will also be seen in the upcoming action-thriller 'Yodha' opposite Disha Patani, which is all set to hit the theatres on July 7, 2023.
He also has an upcoming web series 'Indian Police Force', which will stream on the OTT platform Amazon Prime Video. 
Also Read: From 'Mission Majnu' to 'Indian Police Force', Sidharth Malhotra has an action-packed year Will you be watching Kuttey in theatres?