'Lipstick Under My Burkha', timed to perfection, mirroring the world we live in, is narrating a story about a society at the edge of a revolution. Look carefully at young Rihanna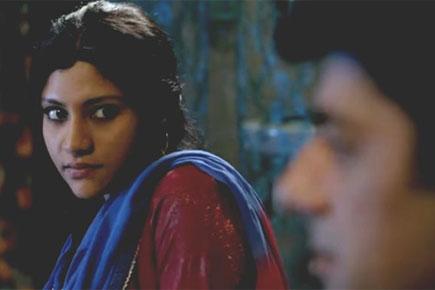 Lipstick Under My Burkha Movie Review: It mirrors the world we live in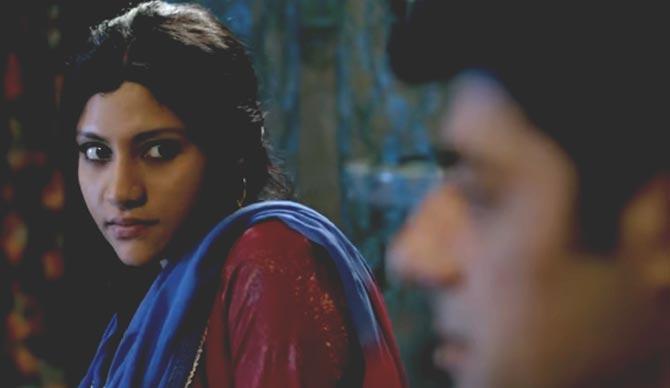 A still from 'Lipstick Under My Burkha'
'Lipstick Under My Burkha'
A; Comedy/Drama
Director: Alankrita Shrivastava
Cast: Konkana Sen Sharma, Ratna Pathak Shah
Rating: 

ADVERTISEMENT
This is a thoroughly entertaining film on a society at the cusp of major change, and it's so natural that you're drawn foremost towards the character that's the youngest—a first-year, millennial college kid (Plabita Borthakur).
Her name's Rihana. She loves Miley Cyrus. Led Zep's 'Stairway To Heaven', is "her forever favourite" song. Like the others in this movie, she's from old Bhopal, which is quite similar to Delhi's Walled city—congested, conservative, stuck in time. Only few minutes' away is the swanky DB mall, which if you've been to, you'll instantly know, is as good as being in Dallas/Dubai. More importantly, Rihana lives under a burkha. For her parents. And vociferously protests against the ban on jeans. In her college.
The predicament seems similar as you survey the other lead characters in this ensemble film, even as they're at varying stages of life—married (Konkona Sen Sharma), old (Ratna Pathak Shah), engaged (Aahana Kumra). Essentially they're all trapped in the same hole—call it what you like, patriarchy, family, society...
You could even find portions of this picture to be hating on men, perhaps for a good reason, but that would be missing the woods for the trees. The issues and lives in this film are evidently universal enough to be viewed and loved at film festivals and audiences across the globe. At one end, this could be like 'Reading Lolita In Tehran', or even 'Charulata', for that matter; at the other, a fine dig at mainstream heroines like Anushka Sharma in Band Baaja Baraat (Aahana could easily pass off for Anushka!).
Either way, hard to come across such inspired writing, top-notch performances, and moments of recognition, especially if you're a woman straddling between two centuries in the same country. Aren't men as well? There's much confusion, turmoil.
At the centre of this tragicomedy is pure and simple sex, that's omnipresent—we can even smell it— but it's something that we mustn't see, or talk about. This sense of shame and guilt associated with carnal experiences is no different from the way the current Indian Censor Board handles the subject. I'm not surprised they fell off their seats when they watched this heavily sexualized entertainer, with Mills&Boon's Hindi porn for voiceover running throughout. They were unable to find words to describe, and ban it!
Suppressing expression of sex, obviously, is one of the many ways employed to strip women of all freedoms, agency, and identity. The 50-plus Bua-ji (Ratna) here, for instance, is simply reduced to 'Bua-ji' in the great Indian family. Like so many others in every desi home. At some point, she even forgets she has her own name, Usha. Likewise, the married woman (Konkana) with husband, and three kids, can't fathom desires outside confines of her family and home.
These women are considered perfect audience for saas-bahu soap-operas about kitchen politics on Indian television. Most of these shows, over the years, have been produced by Ekta Kapoor, who incidentally has bought this picture to distribute nationwide, as presenter. The shows that Ekta currently does for younger online audiences—DevDD, for example—are about small-town girls getting laid.
This already tells you Lipstick Under My Burkha, timed to perfection, mirroring the world we live in, is narrating a story about a subaltern, small-town Indian society at the edge of a revolution. Look carefully at young Rihana. She will lead a movement, if not for herself, then for her kids, for sure. Look carefully at this film. It will move you as well.
Watch 'Lipstick Under My Burkha' Trailer
"Exciting news! Mid-day is now on WhatsApp Channels

Subscribe today by clicking the link and stay updated with the latest news!"
Click here!